Discussion Starter
·
#1
·
I Need Some Custom Decals...
Any custom decal makers out there?
I recently bought a couple of 'extra' 1:64 trucks (Tomica Limited Vintage) that I want to customize. I figured it's not worth me learning and buying supplies to do it myself, since it is only 4 trucks, SO, I was wondering if there are any guys out there that do this sort of thing and how much it might cost me to have something done.
The vehicles in question are these: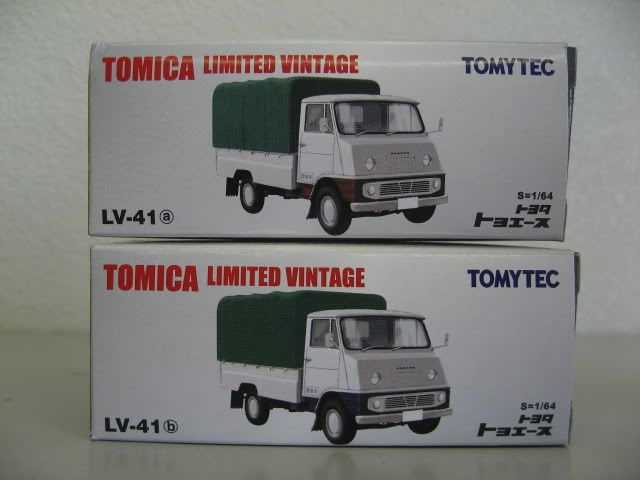 I don't have a picture of it out of the box, but they are similar to this:
The canvas back is plastic and removable (and I think it might be textured).
I don't have a design or logo, but what I had in mind was maybe to have "TOYOTAGEEK'S GARAGE" on the canvas, and maybe a "TG" or "TGG" on the doors.
Hope to hear back from someone with tips, suggestions, or offers?