Discussion Starter
·
#1
·
Here's another portion of the Custom NASCAR Chevy's I'm making for Bud.
The HW 47 Chevy is quite a chore to clean up for Customizing.
It comes with mucho excess baggage.
Harsh casting lines everywhere, rough window edges, and the San Andreas fault that runs over the front fenders and onto the hood has to be ground down.
But like that guy says,"But hey, I don't mean that in a bad way"
Pluses are,
The rivet posts are of sufficient length that you don't have to be worried about drilling all the way through the casting when tapping them for Rivets.
Filed, sanded and rubbed down with #3 Steel Wool.
Window openings are filed clean with a half moon 6" needle file then sanded smooth with sand paper rolled around a toothpick.
Besides all the paint and Decals and what I've stated above, see if you can determine what I physically altered on this casting.
Primered and then shot Shimrin White.
Intercoat Cleared for taping and then the lower halves were shot their respective colors.
Custom Cut Chrome Center Caps of 6mm size leave a sliver of the factory rim visible resulting in a pretty sharp looking wheel reminiscent of that era.
Cleared with HOK Urethane Clear and a healthy dose of Brilliant Gold Pearl Powder.
All Products Used Are Exclusively House Of Kolor, Of Course!!!!!!!!!!!!!!!
Decals on Clear InkJet Decal paper from Papilio.com
The casting is scanned on the Printer Scanner and then individual tongues of flames are laid down piece by piece on top of the scanned pic to Custom fit the Hood and Roof.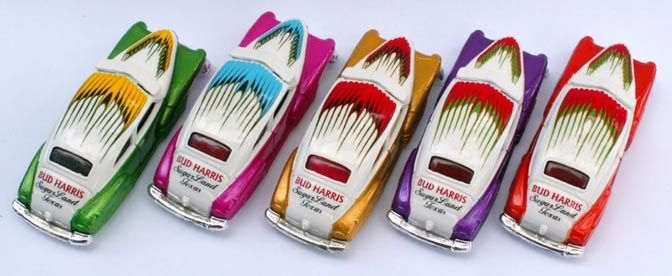 Candy Organic Green Intensifier over Shimrin White,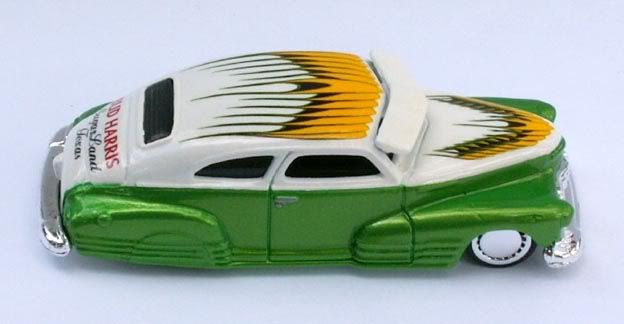 Hot Pink Pearl over Shimrin White,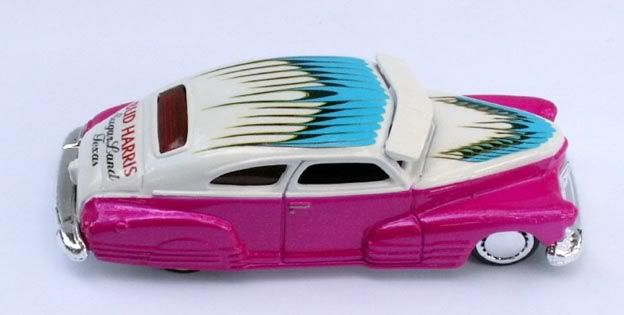 Zenith Gold over Shimrin White,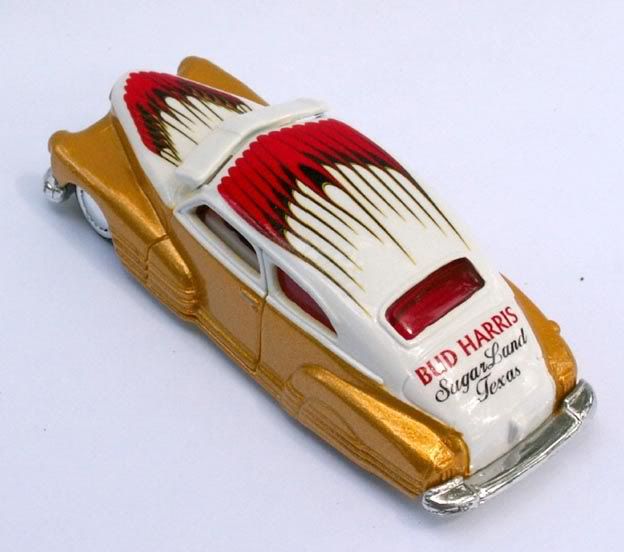 Candy Tangerine Intensifier with Orange Pearl Powder over Shimrin White,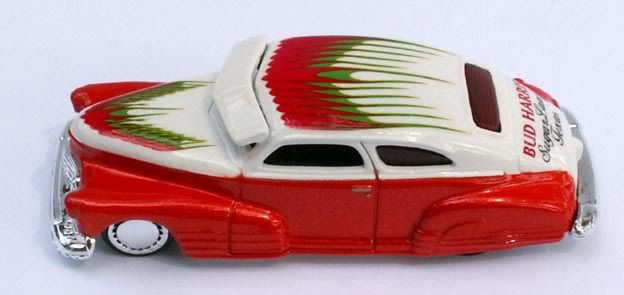 Passion Pearl over Shimrin White,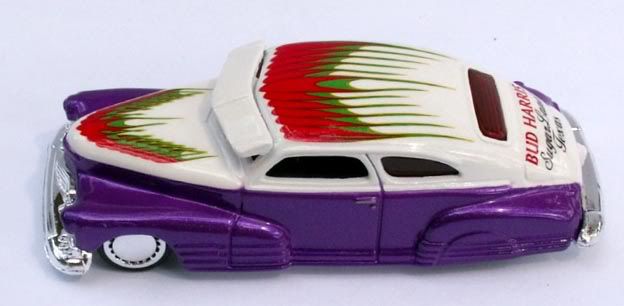 scroll down for more,