Discussion Starter
·
#1
·
Some are all in camera, shooting table top dioramas, while recently I started experimenting doing composite images with basic 3D Paint. I've been doing the best I can within the dingy confines of my basement where lighting conditions are far from ideal, something to keep in mind for the 3D stuff lol!
Junkyard in Space: Used lots of stuff from the old doodads box, should be some recognizable bits & pieces laying around.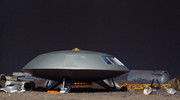 It seems to me that the Space Pod always traveled across the screen right from left, not sure we ever saw it from the right side.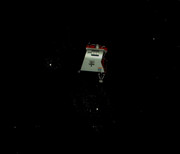 A different view of the Spindrift in space.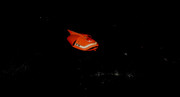 The Jupiter 2 coming in to land. This was the first time I used 3D paint, to removes the wires.