Discussion Starter
•
#1
•
I was hopping you would take a look! After all, that's why we post photos on here anyway, right?
I've now picked up three of the new 1:64 Minichamps and find myself very pleased. Here is what I have so far.....
1) #45 Flying Lizard Porsche 911 GT3 RSR (Type 997)
Though listed as Long Beach GP on the box flap, the drivers are listed as Johannes Van Overbeek (D), Jorg Bergmiester (D) and Mark Lieb (D). The only problem is this line up never ran at the 2007 ALMS Long Beach event.
Mark Lieb only drove two events with this car in '07, that being Sebring where they finished 2td, and the Petite Le Mans where they won the GT2 class! So I would say this might be the Petite Le Mans winning car
The full season team of Van Overbeen and Bergmiester also finished second in the championship for 2007.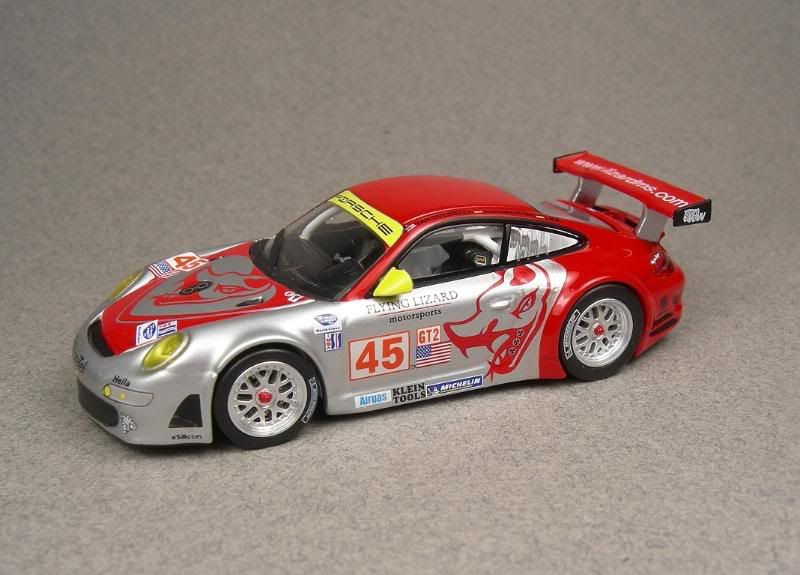 2) Second is the same car, but the #44 of Darren Law (USA) and Patrick Long (D). This team did indeed race the 2007 ALMS Long Beach Grand Prix where they posted a 2td place showing in GT2. What a great team the Flying Lizards unloaded all year long!
Here I have a team shot....
3) The Martini Racing #1 1976 Porsche 935
Driven by Rolf Stommelen (D) and Manfred Schurti (FL) in the 1976 ADAC 1000 KM at the famed Nurburgring long track. A bit of a mystery for me, the car qualified on the poll, posted fastest race lap but was disqualified for "outside assistance". I never could find any explanation for this, but if you guys have any insight, please fill in the blanks.
One of 5,040 pieces produced.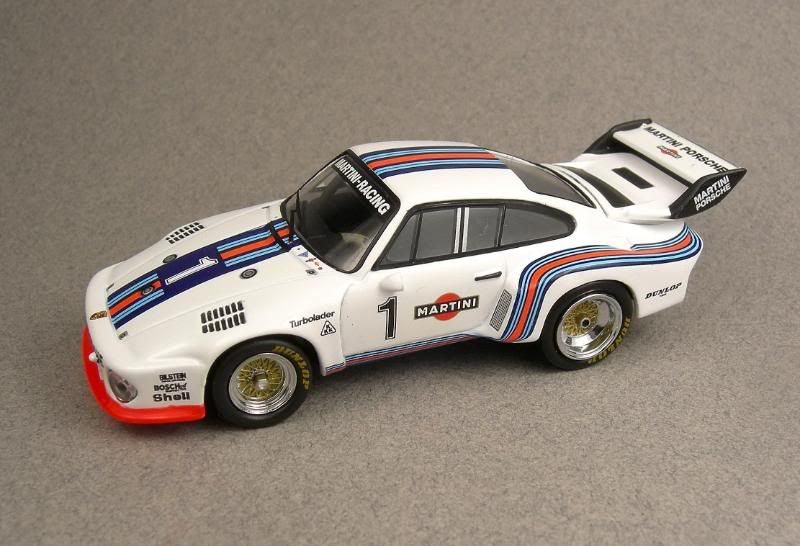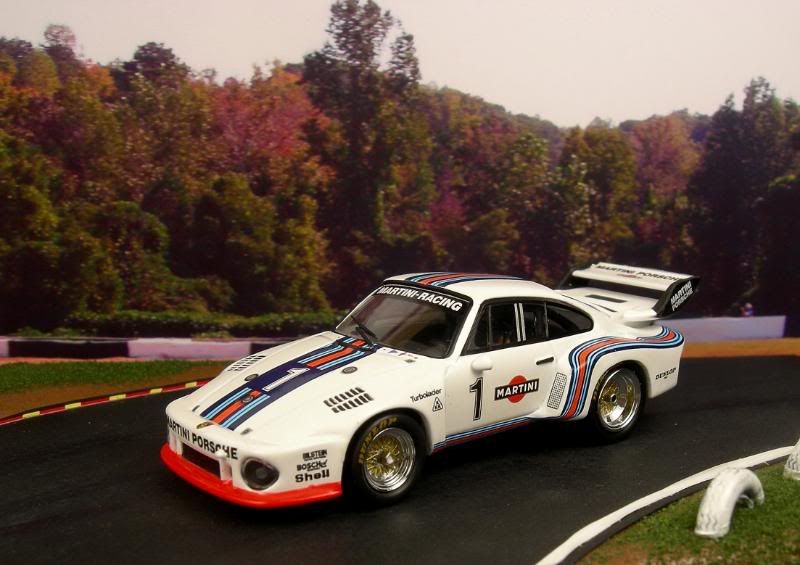 In case you have not seen the packaging, here is what to look for in the retail market...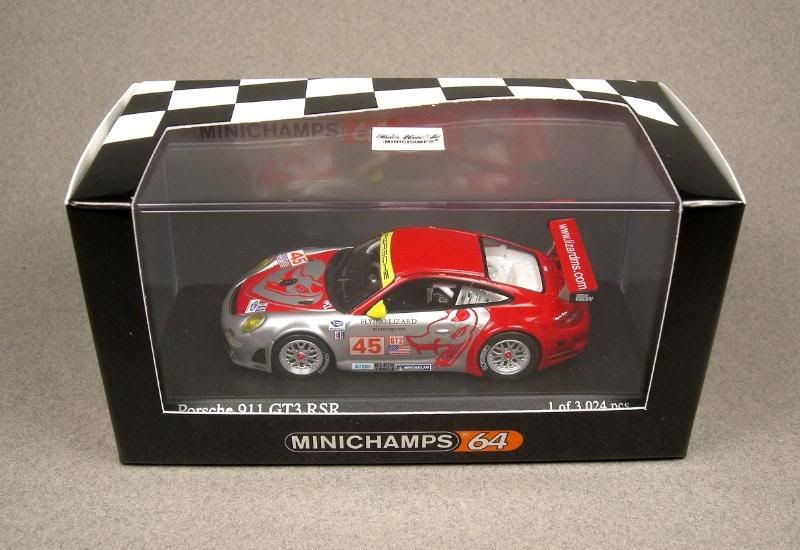 Thanks again for the look and enjoy.
Ward