Discussion Starter
·
#1
·
Well, I normally don't go for the White Lightnings in the series that JL makes. But a certain model I just HAD to have. That would be the new '69 Trans Am Convertible from the 60's Sizzle series that was just released. I tried to hit Rob Mac up if he had any so that I could find one, but to no avail. All of his were in blue, which I originally thought the interior was black from the pics. Anyways, last Thursday, I went to see him at his home in Eureka to pick up my order of stuff, which included two of the regular '69 T/A's. One to open and drool, the other to hang on the wall to admire. I'd figure that I would have to sell my soul to just get my hands on the piece. But as luck would have it, I would only have to go to Oakbrook...
Last Friday, my Dad and I went to the Chicago Auto Show. The route we were taking just happened to be on the same road that the Learning Curve store is on in Oakbrook, IL. (Maybe I just happened to plan it that way, but none the less, it's on the same street with a straight drive to McCormick Place.) I'd figure that I would stop by for a pit stop to see if they had any product in the store, after hearing about all the rumors and such, I guessed that there wouldn't be any if not little product. I was wrong...
It had been a while since I have seen THIS MUCH product on the shelves. Was I in zinc heaven? YES. I almost didn't want to go to the show after seeing this. Hence, the pictures for posterity. I figured that I'd might as well look to see if they did have any of my Holy Grail in regular form, as they had all the cars in the different series on the same pegs for ease of searching. I found the T/A's and I started to sift through them. Blue, Blue, Blue, Blue, White... What??? Yep. Lightning striked me...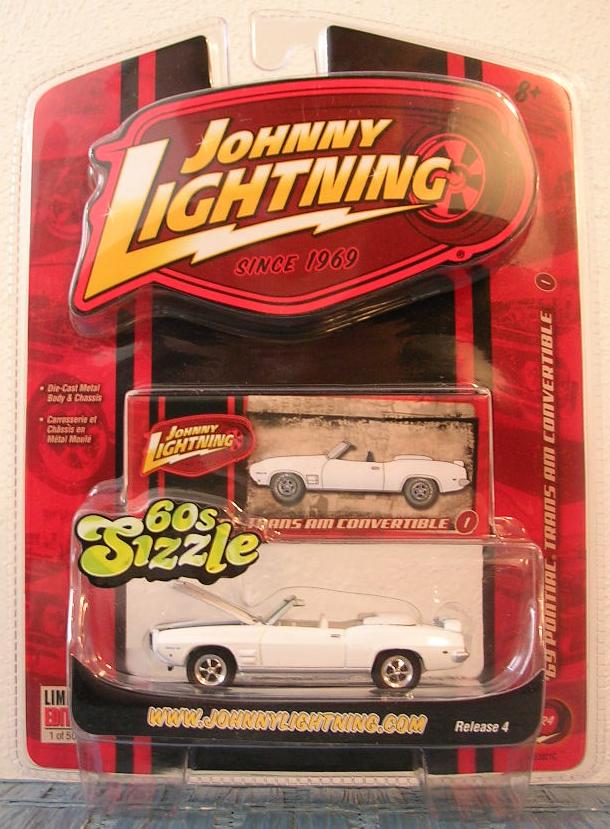 I was in shock. Of ALL the places in the world, this was the one that I figured that I would NEVER find this car. I figured that epay or a trade would have been my only route, but this find saved my wallet. At least until I got to the checkout and it rang up $4.99. But I didn't complain, it would probably cost me more for it elseware and I would NEVER in my life stumble upon it again in the wild. My task had been completed. My Holy Grail had been found. Strangely enough, after talking to the clerk at the checkout, she said that a guy was in the night before looking for whites. Must have missed this one! :thumbsup:
I'd figured that with my luck, I should have stopped there and go home. But no, we proceded to the show. Where we got in to it for free after a gentlemen gave us two tickets as my Dad and I were walking over the catwalk to the show...