Discussion Starter
•
#1
•
I cleaned out my penny jar today and took off to look into some of my regular stops. I knwe that if I didn't find anything to spend my money on, that I would be picking up a couple of the new Muscle Machines. Did not find any TH's while I was out, so I went to the MM aisle and picked four. Had to whittle the number down. I really wanted the green Model A, but left it behind for later. Because I had enough cash for two of them: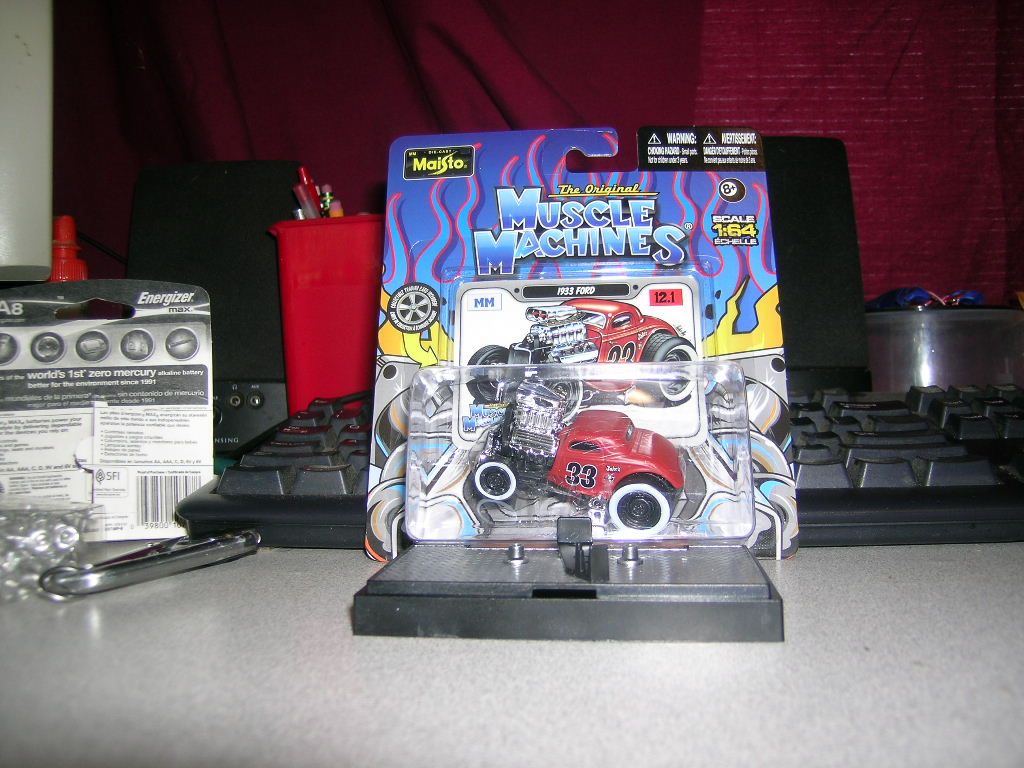 There were several of these on the pegs. But there was only one of these: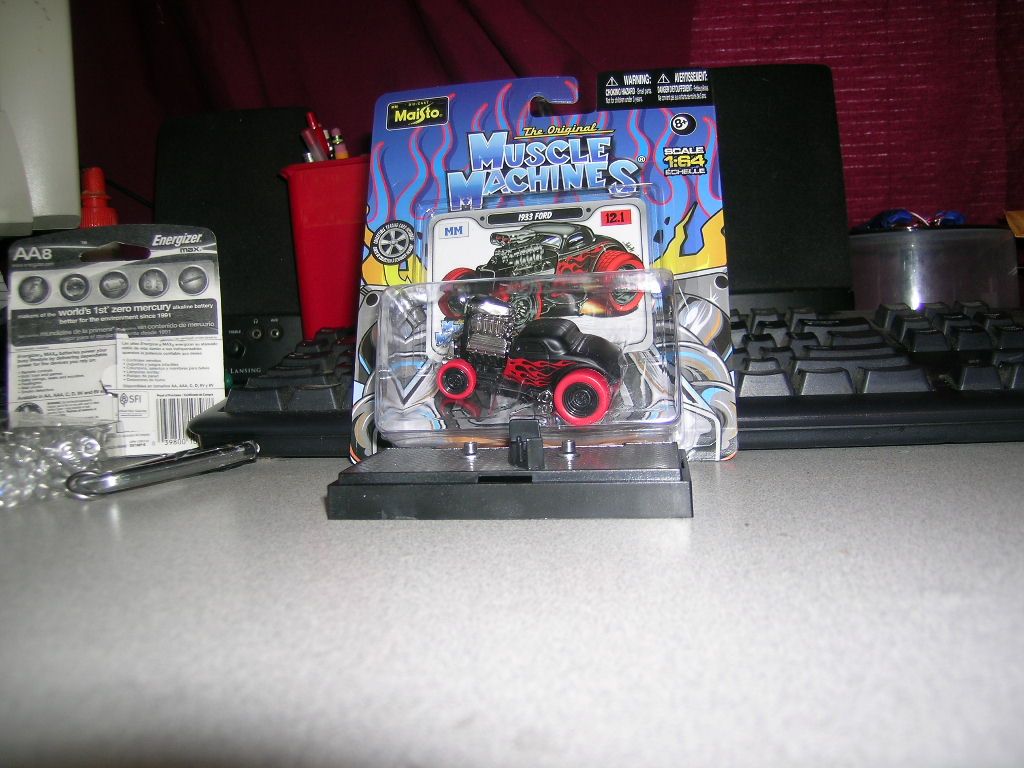 This is why I left the Model A. I thought it just might be a chase, so on the off chance, I brought it home. I can't directly confirm that it is, but I've read a lot of posts that indicate it could well be. Aside for that, I also happen to like the BWF motif, even if the rubber is red (something I generally don't like on a diecast).