Discussion Starter
•
#1
•
Well, I've done some wheels swaps and various other small customizing things here and there but I finally broke out the dremel and did my first real custom or what I would consider a real custom.. grinding, painting, cutting.. etc. I had fun doing it but I don't have the patience or free time to do as many as I'd like to do.
Anyways, I took the roof off of the JL Falcon Delivery and slapped it on a JL 65 Nova. I wish diecast companies would make more wagons but I guess since they haven't I'd give it a try.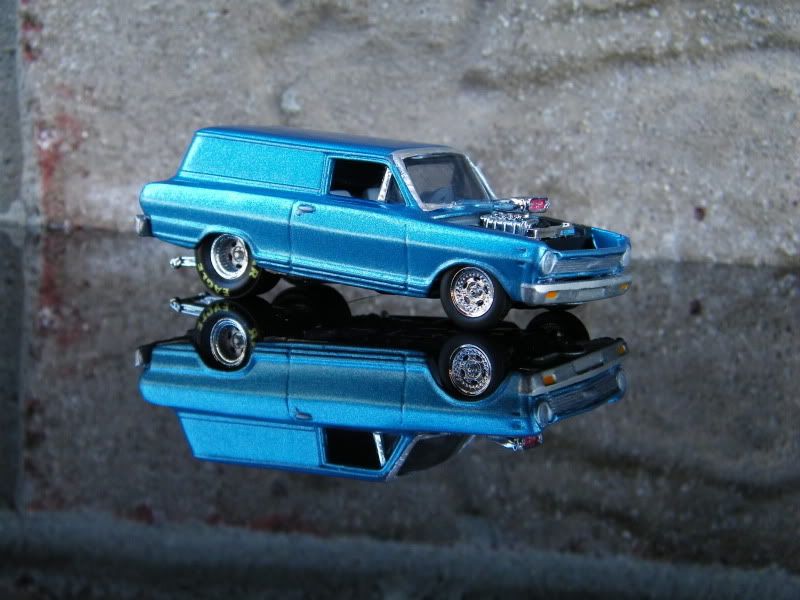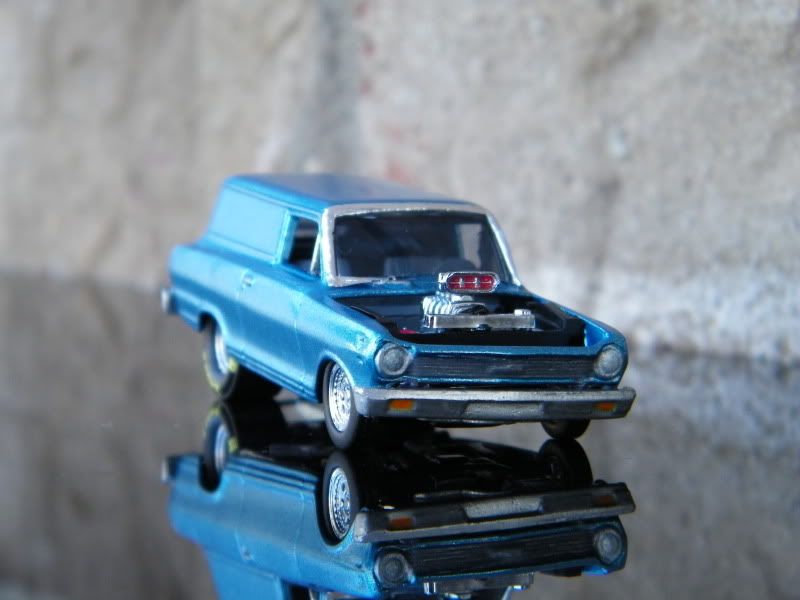 It was my first time ever using the metal foil stuff also. I don't think I'd do that again on a diecast car. I did a practice run on some spare parts that I had and it turned out great. Not so much when it came to the real deal. haha. The tips on here were very helpful though!