For over 40 years, the iconic GULF colors have adorned some of the greatest racing sports cars around the world. So when I had the chance to see two such liveried cars racing last October, I too felt that inexplicable attraction. In fact, my camera was drawn to these blue and orange rockets lap after lap.
My encounter was during round 9 of the 2011 ALMS racing series for the North American classic, Petit Le Mans at Road Atlanta. This also represented round 6 of the inaugural Intercontinental Le Mans Cup which provided a larger offering of European machinery than we typically see stateside. So long story short, these two cars had my attention and I had dozens of photos to prove it including....
#007 Lola Aston Martin DBR1 P1 at the hands of Harold Primat, Stefan Mücke and Adrian Fernandez for AMR where they finished 3th.
#60 Aston Martin Vantage GT2 (Gulf Middle East) was driven by Mike Wainwright, Fabien Giroix and Ronald Goethe in the GTE-AM class to 6th in class and 33rd overall.
So now move forward one year and I find myself owning the Le Mans version of both cars. The same chassis, teams and driver line up ran the Le Sarthe classic with only minor variance to the various decals. My replicas shows...
#007 where it finished 6th at Le Mans 2010 by IXO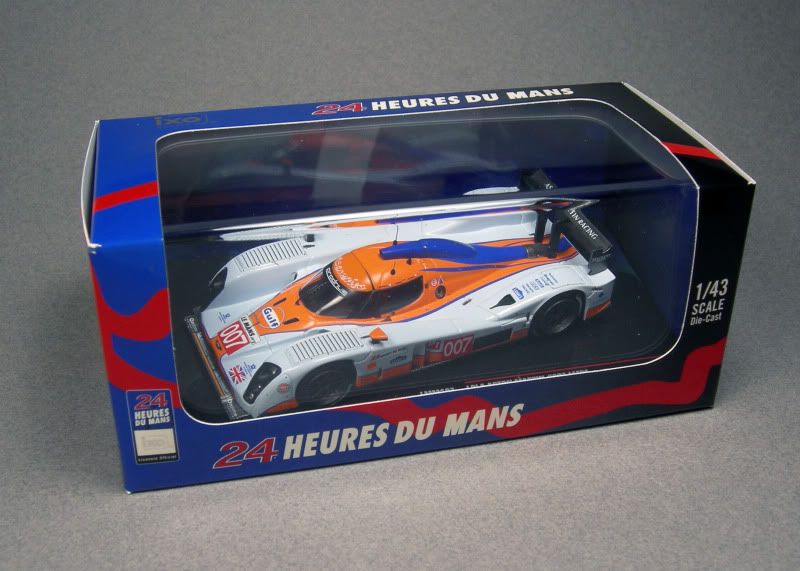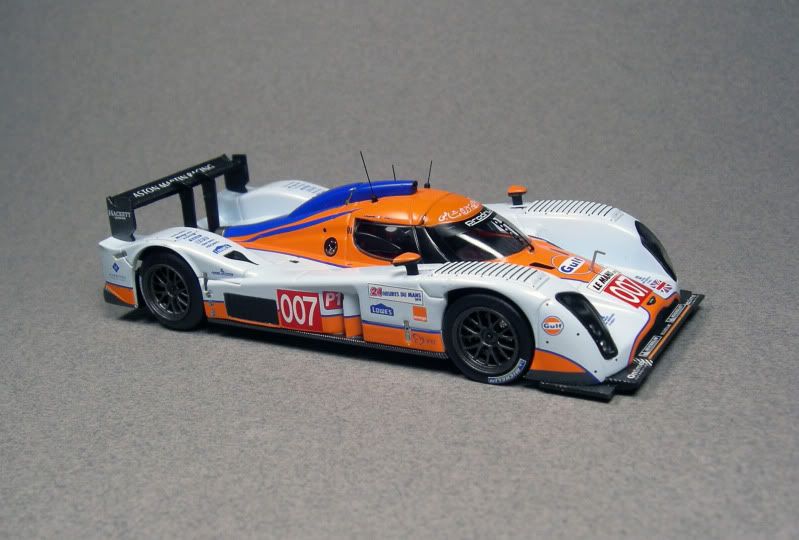 #60 that DNF'd in 50th at the 2011 Le Mans by Spark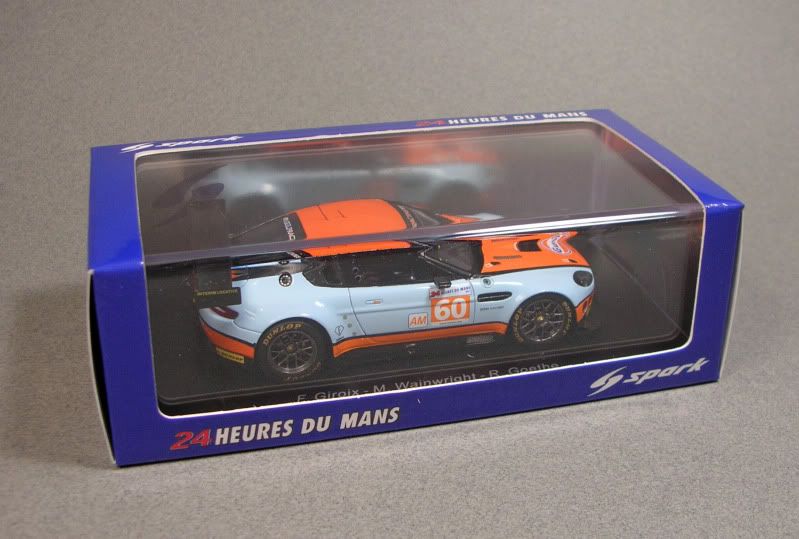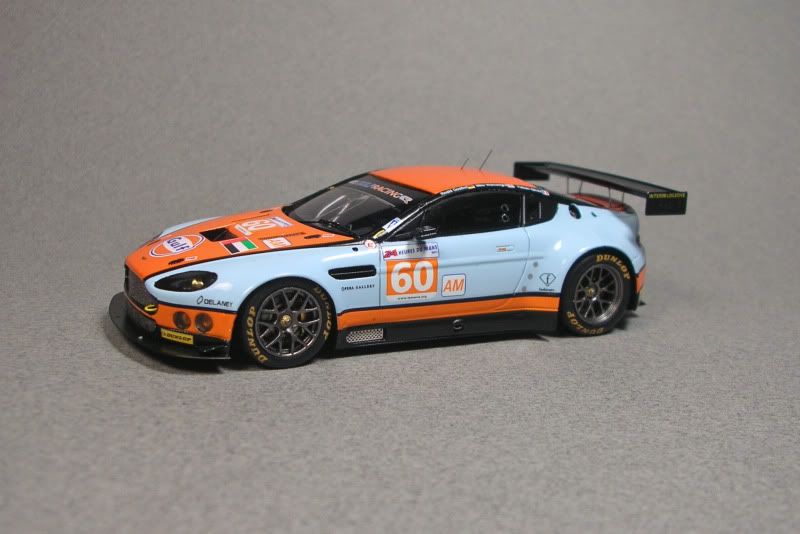 So there I am, two color matching cars that just look so good setting together...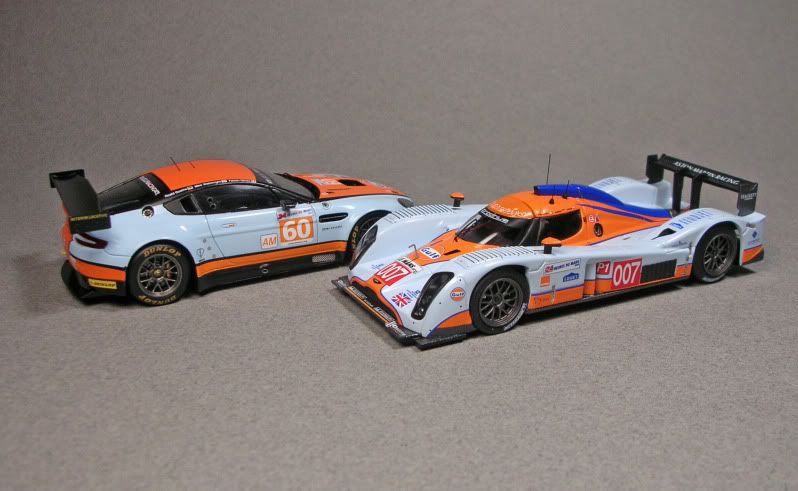 And here is the result of that moment in time, the one where I said to myself, "self, why don't you put these in a case together and make a display based the race and photographs you have from the 2011 Petit Le Mans?" And me being fairly easily persuaded, I said, "sure". You can tell it was a heated discussion.
This is the custom display I assembled to celebrate these two lovely cars. This is based in an acrylic case originally designed for 1:24 scale cars and fits two 1:43 just right. Not being a fan of "homemade", my desire is always to look factory purchased, so this one came out fairly well. I will be adding this display to my office, where I know I can close my mind and remember that day like...well, like it was just last year.
Thanks for the look guys,
Ward