Discussion Starter
·
#1
·
I'm gonna go ahead and separate these two builds from my other thread, since I will be taking more detailed pics as I go.
For starters, here are a lot of the pieces in fresh primer, black for the batmobile, grey for the Caddy: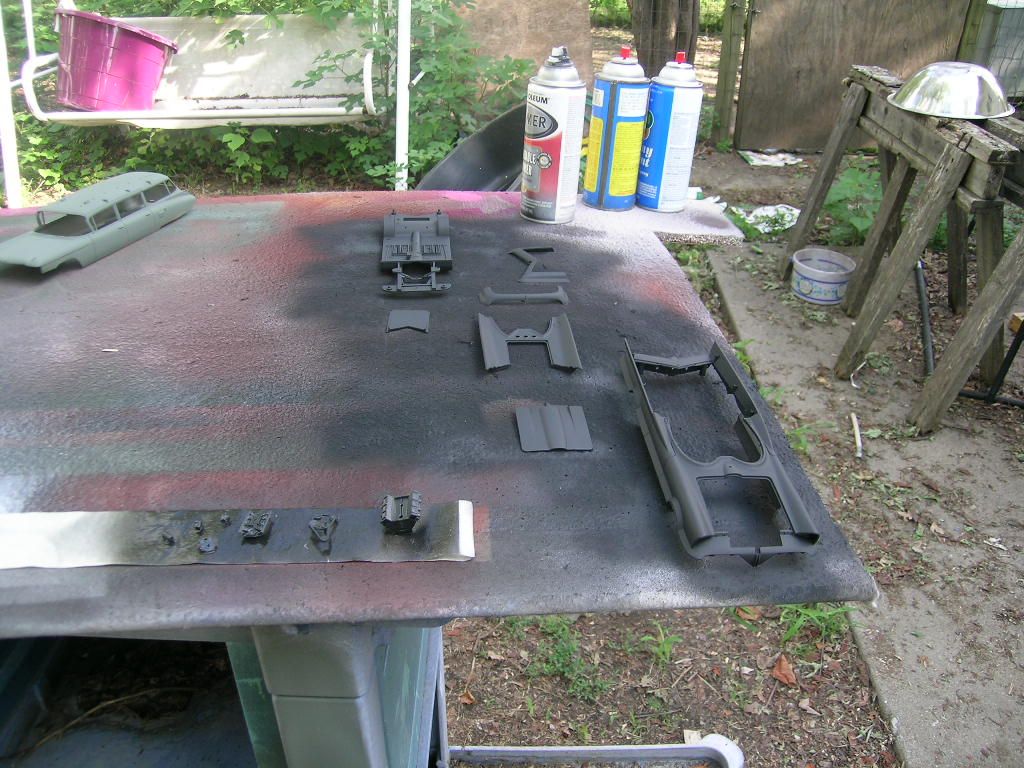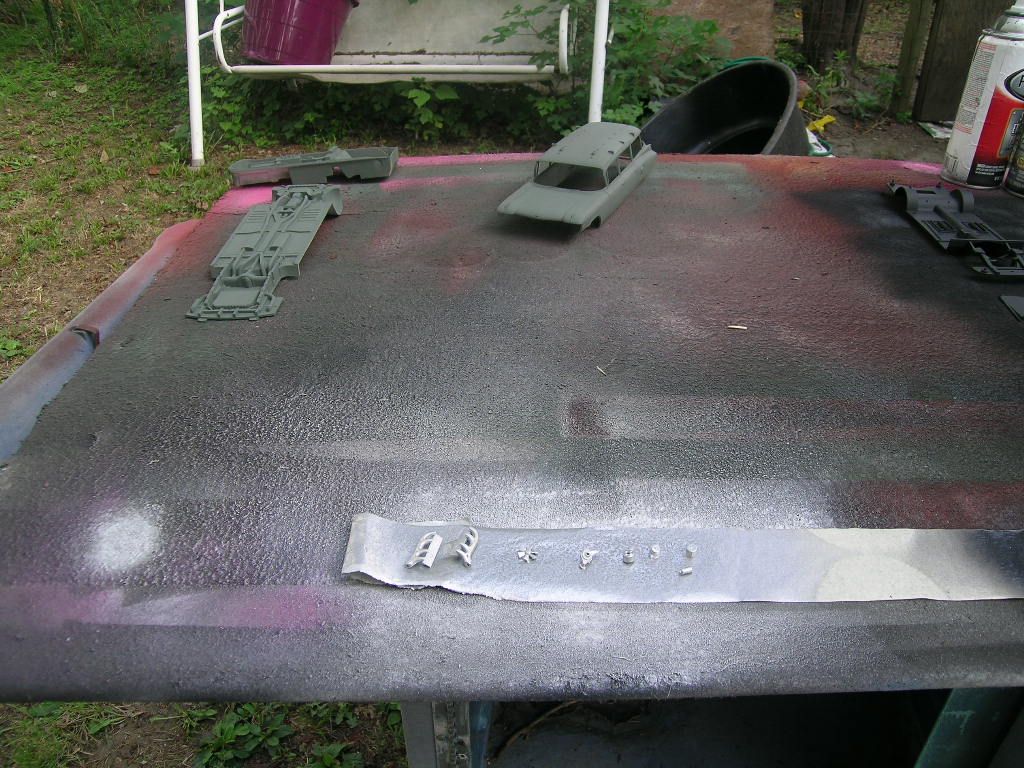 You'll note a few pieces painted aluminum. We'll be assembling the batmobile engine shortly (but probably not tonight).
The Ghostbusters car is interesting. There is no engine to assemble. I don't recall ever building a car model like that. I'm sure they are out there, I just never ran into it. The lower body pan has all the necessary details molded in already. However, I'll need to hand-paint a lot of bits under there to make them look like they are separate components.
Looking ahead at the instruction sheets, the batmobile is currently just a typical old car build. Pretty straightforward. My plan is to use Panther Pink* for the pinstriping, and as such, the next step for the body is to be totally covered in that color so I can tape off the pinstriping before a black coat.
Inside Ecto-1, there is an antique car phone. You know the kind. From back in the 80's when they weighted a couple of pounds... Too cool. And their computer monitor is to be painted light green. I just happen to have some glow in the dark medium to use there.
* I was looking at the real-world specs for the batmobile, and the color they used is called "Flourescent Cerise". A little bit of googling and I turn up a sample of the color, which to my mind looks so much like
Panther Pink
that it makes no difference to me. See
here.
It is lighter than Panther Pink, but it should work once the black goes on next to it.