Discussion Starter
•
#1
•
I did a bad thing. I took the change out of my "rainy day/emergency/forget-about-it" bucket. Went to a thrift store, spent too much, used my card instead, as I didn't have enough cash. Such is the beast we call collecting: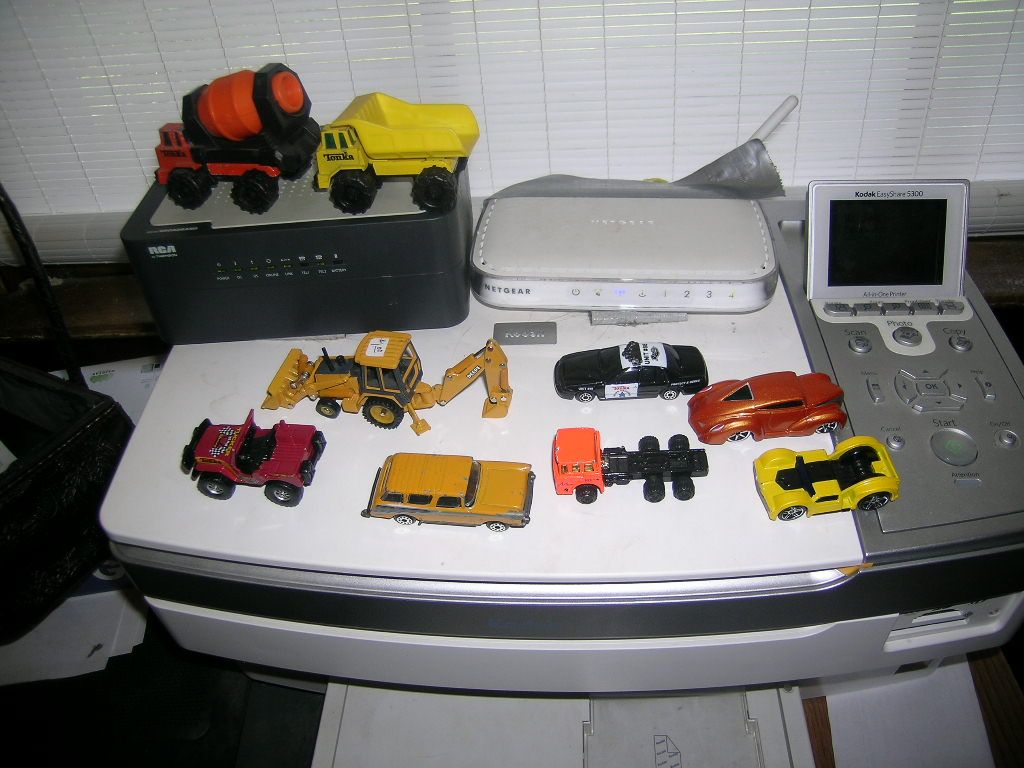 All of these came from the same Thrift. The two Tonka's have been there behind a case (separate from the rest) ever since I discovered this store. I finally asked to see them. They are from '92, which makes them old, but not as old as they could have been. the Nomad is interesting. I have no idea who made it, or even how old it really is. It does look like a cheaper brand. Of course, it also isn't quite a Nomad. The rear end is wrong. It says "Made in China" on it, and has the code "D-103."
The next three came from the local Goodwill. I was surprised, really. They don't usually carry much in the way of toys, let alone toy cars. The bug (which is missing its top) is a Welly, and the corvette (missing it's steering wheel) is a Maisto.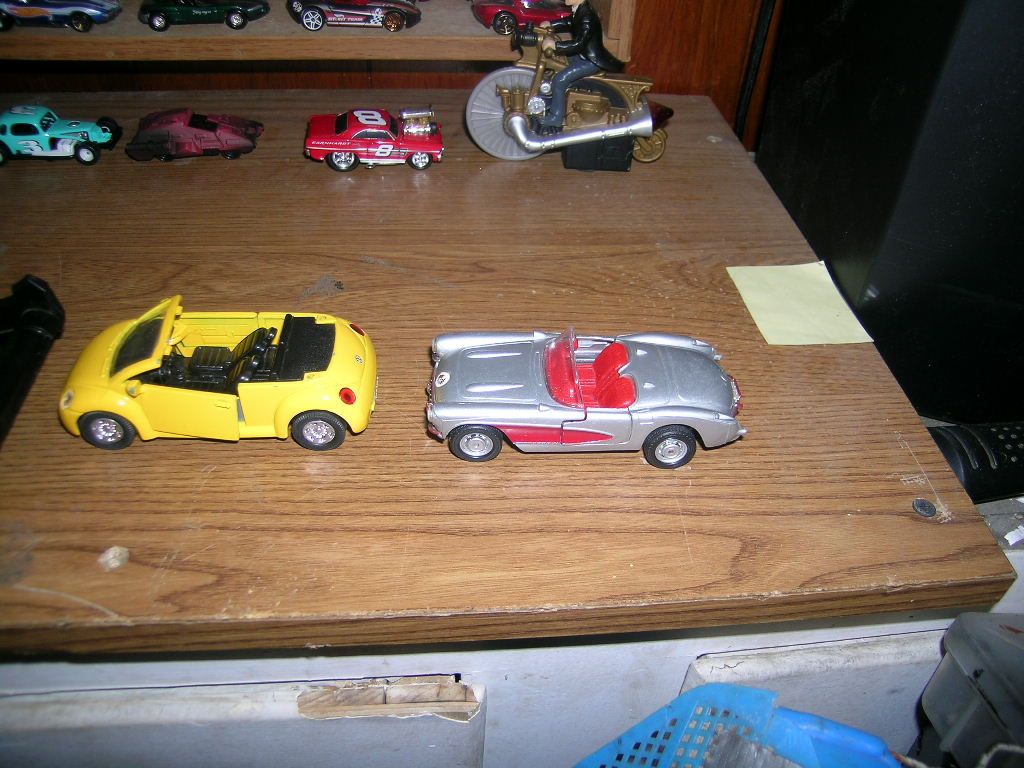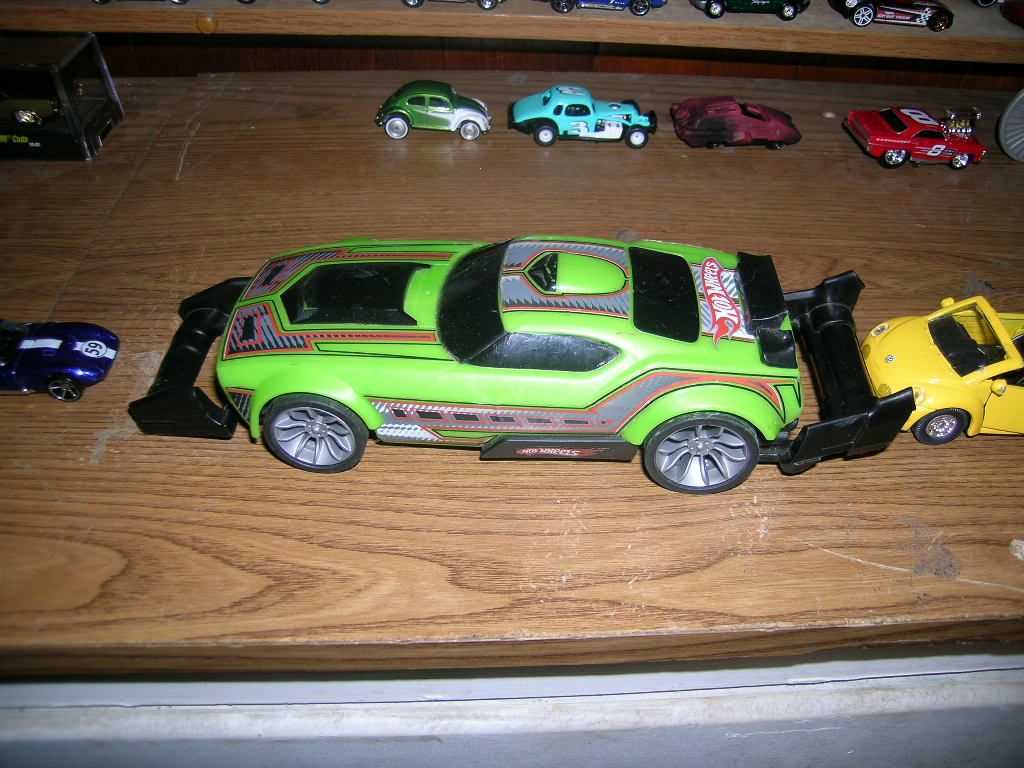 This is a Power Revver by Hot Wheels. Pull either handle, and the wheels rev up. I assume it can get up to a good clip, but when I try it on my carpets, it just drifts until it runs into something.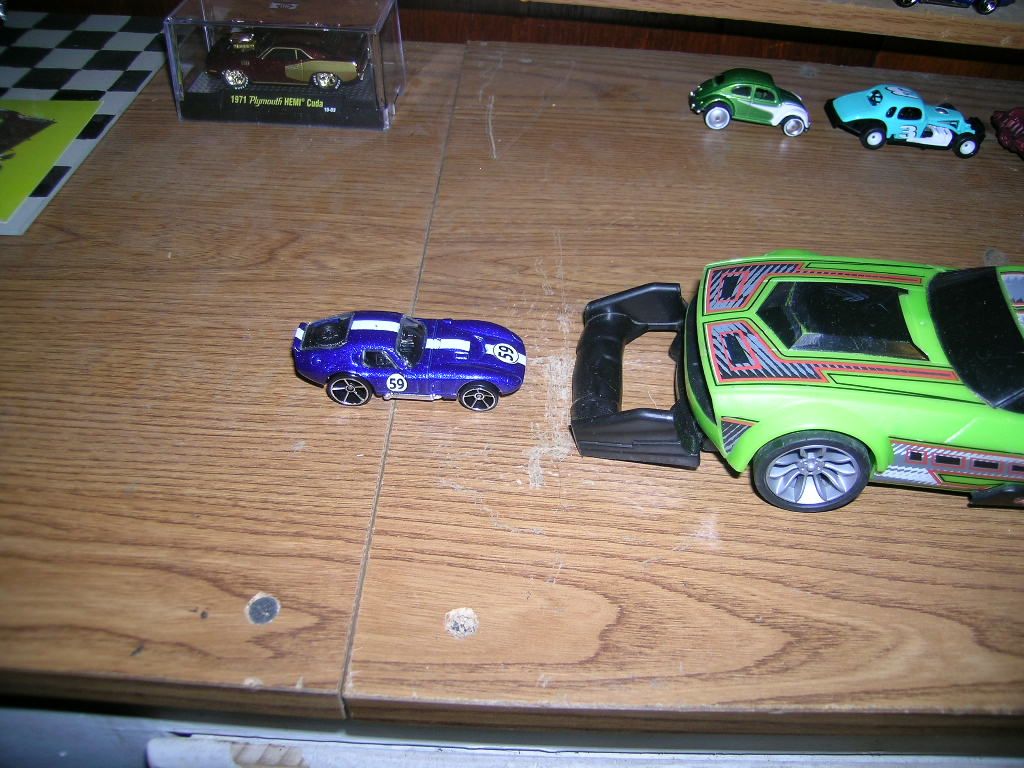 This Cobra Daytona from 2007 was hanging on the pegs at Autozone. The clerk that rang it up was surprised, he knows they overcharge for most of their Hot Wheels, and didn't know there were any cheaper ones around. Being Autozone, though, it still set me back a buck and a half.
This is therapy for me, what with my wife's problems. I wonder if I'm saving money over a therapist this way?