Discussion Starter
•
#1
•
Here's something I just finished after nearly 2 years of work. The scene depicts an emergency landing in the deserts south of Olympus Mons; you can see the escarpment in the distance rising nearly 4 miles above the plain.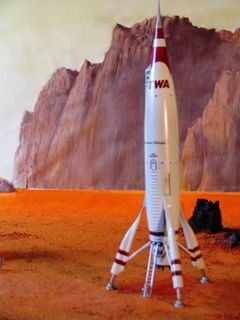 The base is plywood and ceramic tiles. The backdrop was painted with watercolor and acrylics.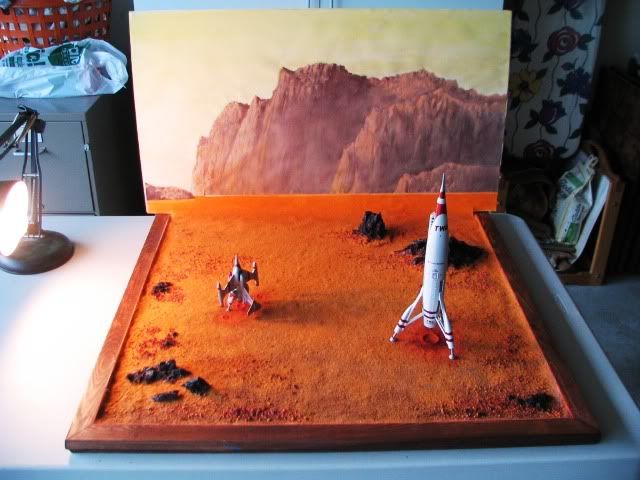 The ships are the Glencoe Mars Liner kit
("Solar Flare"
) and my scratch-bashed MARRV spaceplane. MARRV stands for Mars Advanced Rapid Response Vehicle.