THANKS to 94SS I attempted to lower one of my Scouts! I used the wheels/tires that came with the Scout. I really like the end result!
Compared to the original, the lowered Scout DOES look MUCH better!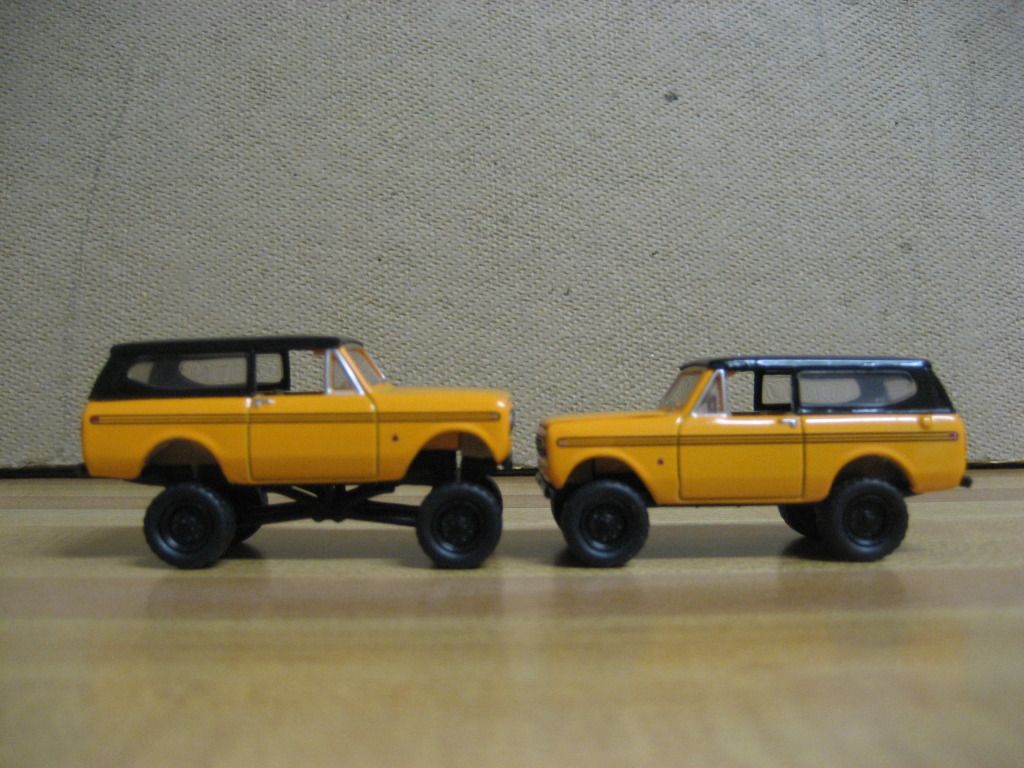 One Scout done, at least 2 more to go! :thumbsup:
Thanks again 94SS for your inspiration and help with this project! It was fun!