Discussion Starter
·
#1
·
Hi there, I'm asking more the collectors of various brands who can have the infos I need
I have two Life-Like cars, one bought from US the other from Australia, of which I can't find any serial number or infos in my books or from Kelly Pickel's website...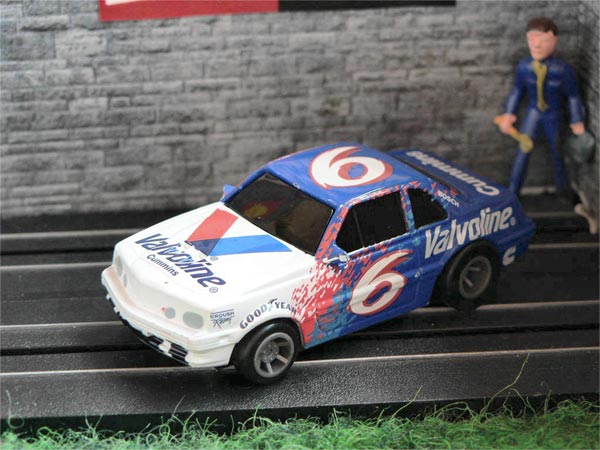 This one (from USA) has the same Valvoline scheme encountered on later LL Taurus or LL Thunderbird, but I never seen it on the early Thunderbird shoebox. Moreover, the wheels are not the usual 4 spokes but instead 6 spokes....
I think these are more recent model maybe, but can't find any infos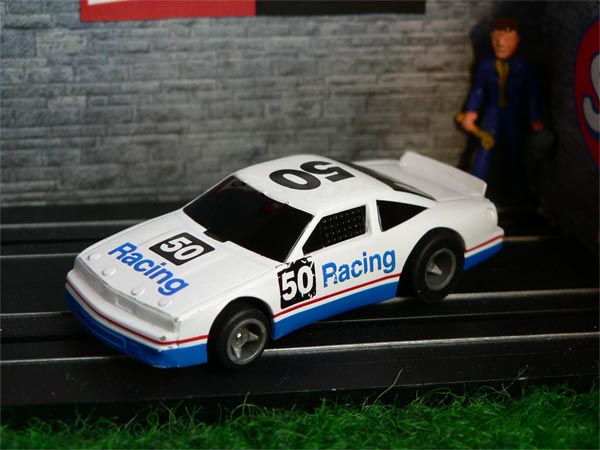 The other is even stranger. It's an Oldsmobile and it has a scheme that slightly mimic the scheme of the Peter Brock's Tomy Nissan GTR (same colors, number 50 instead of number 05). This one came from Australia.
If any of you knows anything or have them, just let me know