Discussion Starter
•
#1
•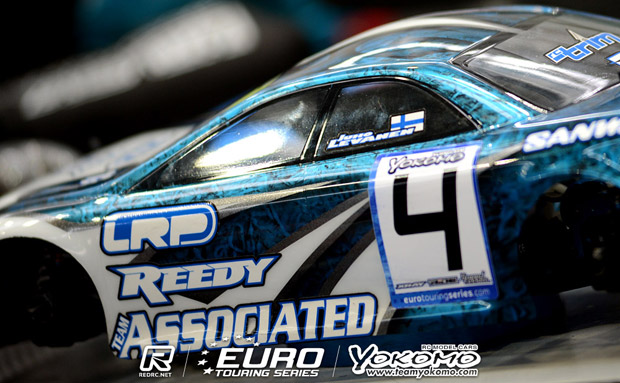 Team Associated's Juho Levanen pipped Tamiya's Marc Rheinard by just 9/100ths in Germany this morning to TQ the second round of the qualifying at the Yokomo Euro Touring Series season opener. Second fastest behind defending champion Ronald Volker in last night's first qualifier, the Finn benefited from a mistake by the rapid Yokomo driver during the second minute of Q2 but still managed to run a new fastest 5-minute pace after being forced to respond to a late challenge by Rheinard.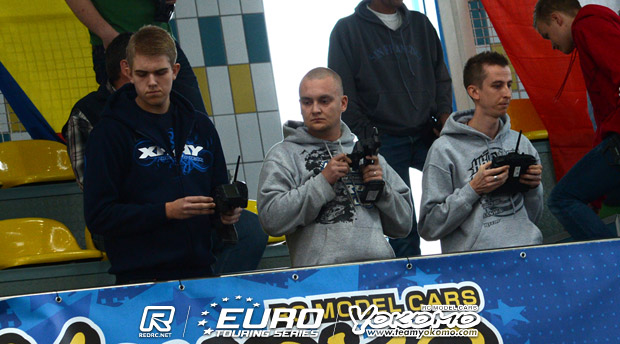 ​
Running the same set-up on his Reedy powered TC6.1 as in Q1 and starting directly behind Volker, Levanen said he drove a little harder and following the German's roll he just tried to control the rest of the run. With Rheinard starting 6th following a poor opening heat, Levanen said he didn't realise how close the former World Champion was to him until 30 second from the finish when race announcer Scotty Ernst said that the German was on a TQ run. Responding with his fastest lap of the race on his penultimate lap, Levanen said he had to push very hard over the last two laps but admitted his car was very much on the edge. Planning to stick with the same set-up for Q3, he said the key to qualifying is keeping the run clean and while you think you can go faster once you push you ultimately end up crashing. Following his crash which he said was his own fault as he caught a corner dot, Volker set the fastest lap of the round as he came back up the order but with a lap to go while on target for third for the round the screw on his pinion came out leaving his BD7 stranded on the track.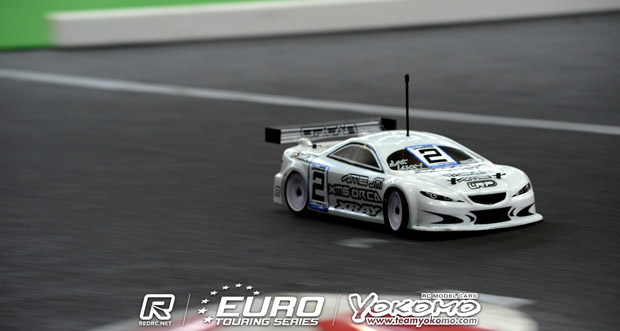 Highlighting how beneficial a clean run can be was Tim Wahl's run to the third fastest time in Q2. Having just turned 18 two days ago, the Xray driver was only 28th fastest in Q1 but running the same set-up and keeping his ORCA powered T4 on four wheels this morning he was capable of a 24 lap run. Surprised himself by his pace, the German said the car has been good since practice but it was the driver who was letting things down but today he managed to get his act together and now in with a chance of making the A-main he said he hopes he can repeat the feat at least once more today.
Setting the fourth fastest time, the same position he recorded in Q1, factory Awesomatix driver Freddy Sudhoff said his A700 was better today following a change of tyre prep. A clean error free run the German said the car is still 'edgy' and is going to try run a different set-up on the car's unique shocks for Q3.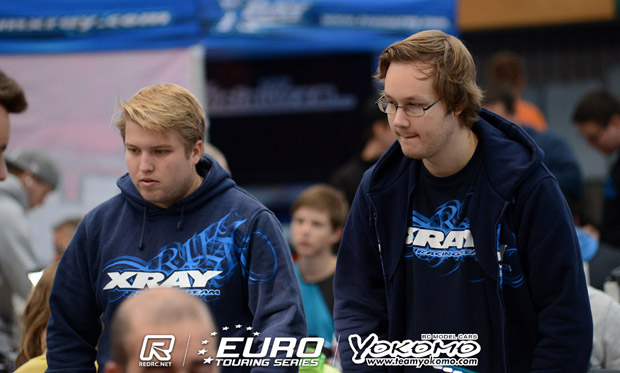 ​
Team Xray's Magnus Vassmar set the fifth fastest time, the Swede saying he just tried to keep it safe for the 5-minutes adding he need to find a better set-up for Q3. Team-Mate Alexander Hagberg said his T4 was overall a little better than yesterday but he had two rolls as a result of getting too far on to the curbs.* Continuing his strong international debut for Team Serpent David Ehbar completed the Top 6 as he did also in Q1.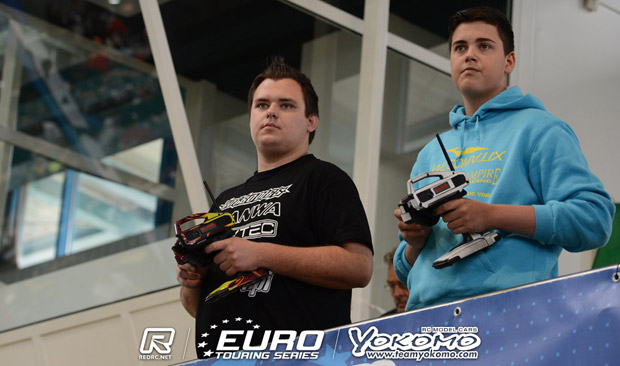 ​
Elsewhere in the Xray Pro Stock class Oliver Franke continued to be the man to beat securing his second TQ run this time ahead of the Awesomatix of Dominic Vogl and Jan Asmer. Also racing in the Formula class Asmer made it two out of two, once again outpacing Roman Pichler and Hebert Weber.
Ride Modified Q2 times
1. Juho Levänen (FI) – Associated – 24/5:05.178
2. Marc Rheinard (DE) – Tamiya – 24/5:05.268
3. Tim Wahl (DE) – Xray – 24/5:09.303
4. Freddy Südhoff (DE) – Awesomatix – 24/5:09.381
5. Magnus Vassmar (SE) – Xray – 24/5:11.140
6. David Ehrbar (DE) – Serpent – 24/5:11.511
7. Viktor Wilck (SE) – Tamiya – 24/5:11.668
8. Alexander Hagberg (SE) – Xray – 24/5:11.816
9. Adrian Bernsten (NO) – Xray – 24/5:12.038
10.Andy Moore (GB) – HB – 24/5:12.256

​
Xray Pro Stock Q2 times
1. Oliver Franke (DE) – HB – 23/5:12.680
2. Dominic Vogl (AT) – Awesomatix – 22/5:01.348
3. Jan Asmer (DE) – Serpent – 22/5:01.874
4. Martin Hofer (DE) – Schumacher – 22/5:02.012
5. Ivan Laptev (RU) – Awesomatix – 22/5:02.429
6. Joe Streff (LU) – Xray – 22/5:04.215
7. Bernd Bopp (DE) – HB – 22/5:04.499
8. Markus Kreder (DE) – Serpent – 22/5:04.507
9. Henrik Heitsch (DE) – ARC – 22/5:04.849
10.Tobias Hepp (DE) – Xray – 22/5:05.251

​
View the complete event results
here
.
View our event gallery here.
More...