Hi Everyone,
Here are the official pictures from Kyosho's release #38, the British Sports Cars. They've strike gold again with this new release. The car selection are excellent, and each one is loaded with fine details. I love how they created a new mold for each of the McLaren F1 and just didn't get lazy and simply slap on a rear wing and mark it as the GTR version. The race cars are awesome too... probably available for the first time in 1/64 scale. I'm sure we'll see some interesting eBay wars on these cars.
Just like the last few releases there will be a secret/chase car. I have no idea what it is though. Most likely a color variant of a particular car, but I'd love to see that they've pulled some extra effort and maybe created a McLaren F1 GTR with racing livery..... yeah...
Enjoy the pictures and start saving money.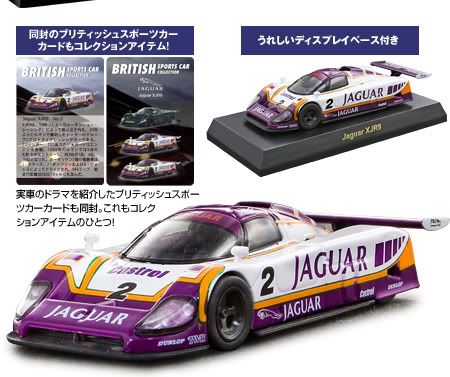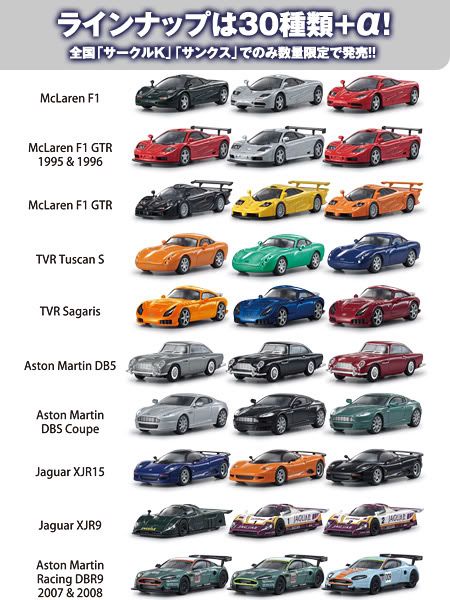 Available September 8th, 2009.
Official site:
http://www.kyosho.com/jpn/products/diecast/brmc/british_sports/index.html
Josh