Discussion Starter
·
#1
·
Chrysler was not the first to come up with the idea of a Caravan. Opel Germany introduced their Car A Van in the early 50s as part of their Olympia Rekord line. The one below is the 2nd generation, or Rekord P1, sold from 1957-60. The Car A Van (3 words) was not sold as an Olympia Rekord but as a stand-alone name - see this period brochure:
http://www.opel-p1.nl/folder caravan deens/page_01.htm
from Denmark, the same place this toy car comes from.
Vilmer Denmark is well known for their different Volvo, Dodge, Chevy trucks from the 50s and 60s, but most people do not know they made 4 different automobiles. This 1957 Car A Van was one of them and is very rare, even in Denmark.
I have been looking for this model for 20 years and on a recent trip to Denmark found it. Of course, a few weeks before the trip, I found the mauve example at the Chicago toy show. Two in one year after 20 years of looking!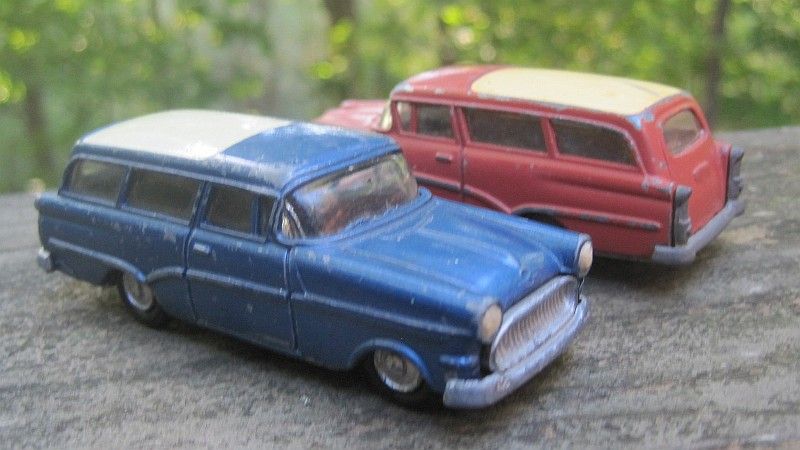 To see the full scale example - recently for sale in the US, no less, see:
http://bringatrailer.com/2011/10/14/1959-opel-olympia-caravan/
http://bringatrailer.com/2010/07/17/rare-euro-wagon-1960-opel-caravan/
Anyone have the new Minichamps version?