Several years ago when I first seen Racing Champions on the shelves, I thought they were the coolest things to hit the market... I collected about 350 to 400 of the Pro street series and some others, and ended up selling the whole collection on ebay for $300.00... What a waiste and a loss... I acquired a few more in a purchase of 110 various cars and rolling HW case today... 3 of the cars were a 67 Nova, a 67 or 68 Camaro, and a 71 Cuda... I got to looking at these cars and can't even figure what I seen in these cars... The quality was poor, the perportions were way off, and the paint jobs were very sloppy... The wheels never rolled freely or straight, the bumpers and grills always fell off, and the hoods never closed all the way... This Nova's hood wouldn't close or open because it didn't clear the scoop or the engine block... I took it apart and filed the hole longer, filed off some of the bottom of the block and had to reglue about every part on the car... There were a few of the castings I liked and were OK, but I will never buy another one of these Racing Champions !!!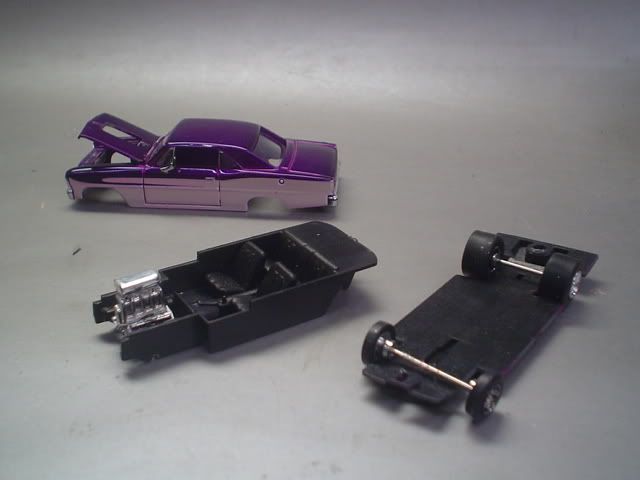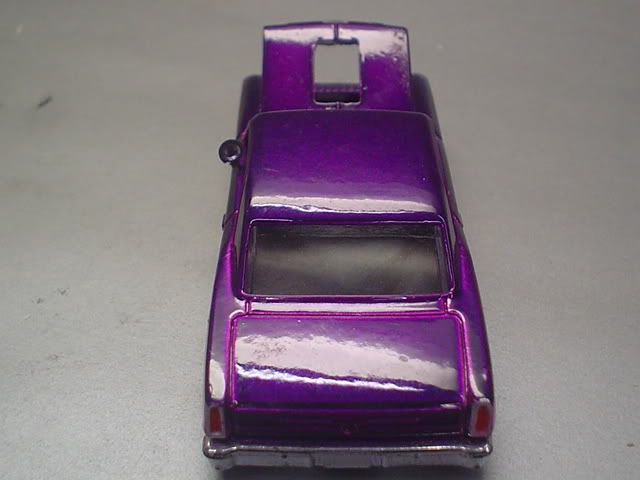 This is how I put it back together !!!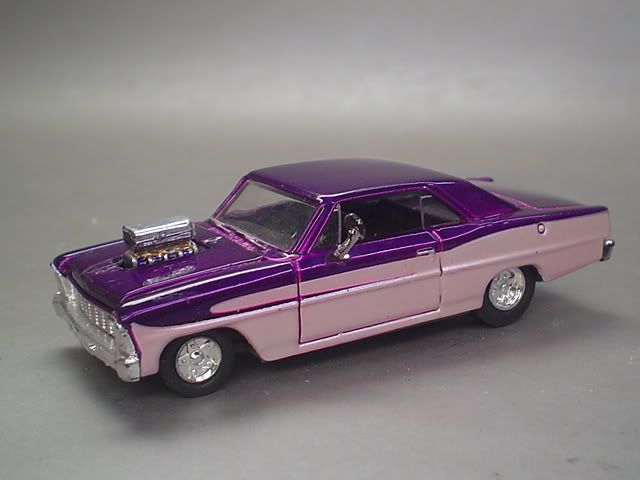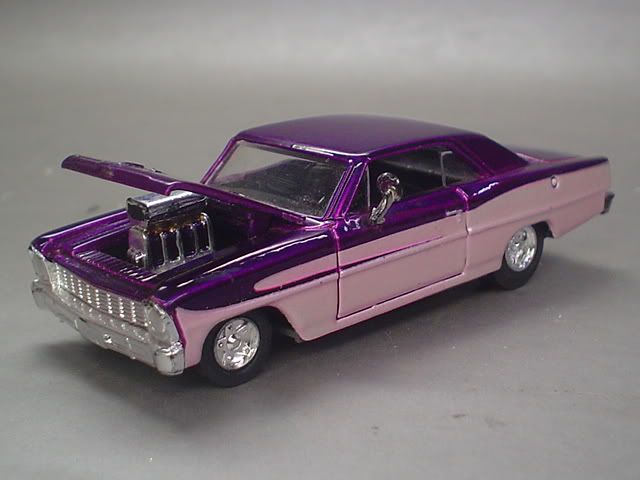 Check out this Camaro and Cuda...They don't even look like what they are suppose to be to me !!!