Discussion Starter
•
#1
•
My Tomica drought is finally over. Not much, but at least it's something!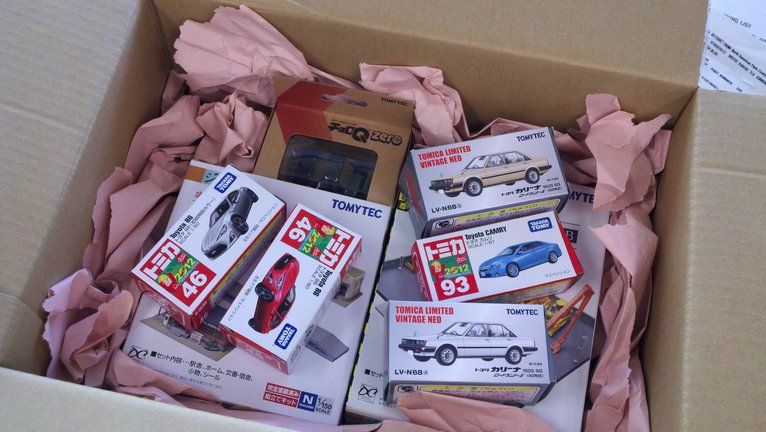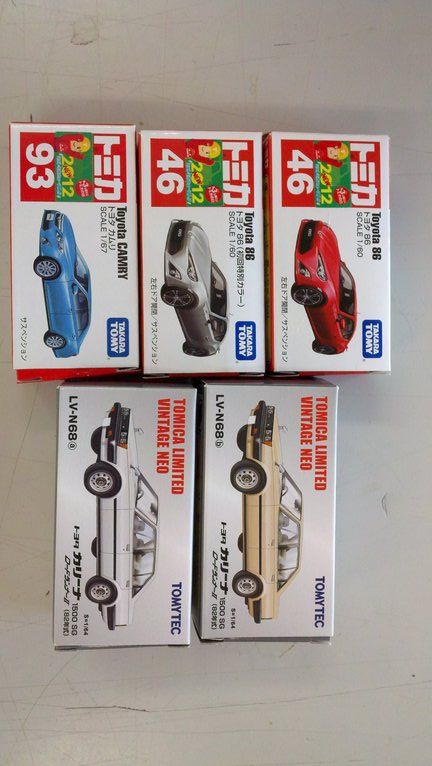 No actual photos of the models, as I'm at work and will take pix later.
Just a few notes about the cars involved...
Toyota Camry - small observation: the box says Scale 1/67, but the underside of the car says 1/64.
I think the box size is closer to being correct. I don't mind the size, but the model could use bigger wheels.
Toyota 86 - Scale is 1/60, and I'd actually like to see this in a slightly smaller scale. Why? Well, the real car is pretty small so this model version seems big when compared to other car models. I also prefer the red over the silver as it shows off features better. The taillights on both cars are silver, as are the emblems, and all those features are lost on the silver car. This model also has opening doors and features the racing wheels (not sure if that's what they are actually called).
Toyota Carina - Nice, what else can I say.