Discussion Starter
·
#1
·
Hi All,
Thought I would share the latest addition to the Mustang garage. I saw this on ePay last week and didn't know a thing about it. So before I bought it, I called Tom Z. at JL and asked him about it.
This is a JL promo piece that was done for the New York Yankees this Summer. It was given out to kids at one of the games. Production is reported to be 2500 on it. Tom said that the Yankees did not want to publicize it to the collectors, so that is why it was never mentioned on the JL website. I'm just happy to have one in the collection.
Here it is ....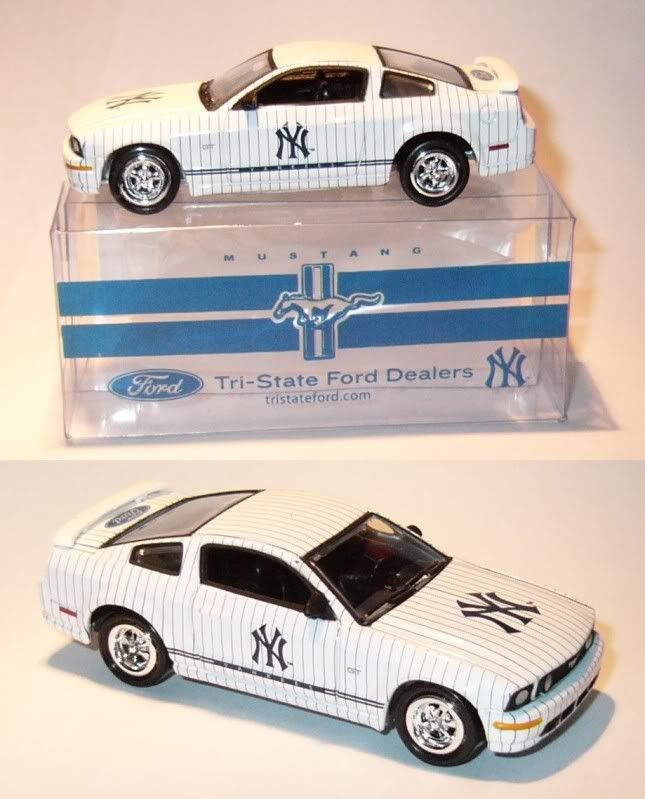 Take care and have a great week all.
Scott