Janus Dracula WIP - The base
I bought the vinyl version of the Dracula kit some months back.
Let me just say at the outset that vinyl is not my favorite medium.
And I only found out about all the problems people has assembling the cape after I started working on the kit. More about that later.
When I bought the kit some work had already been started.
The legs had been filled with plaster...
... and the parts had been trimmed, although not always correctly. But nothing had been assembled.
I first had to repair some air bubbles on the head and base (on the door handle) and had to complete the trimming.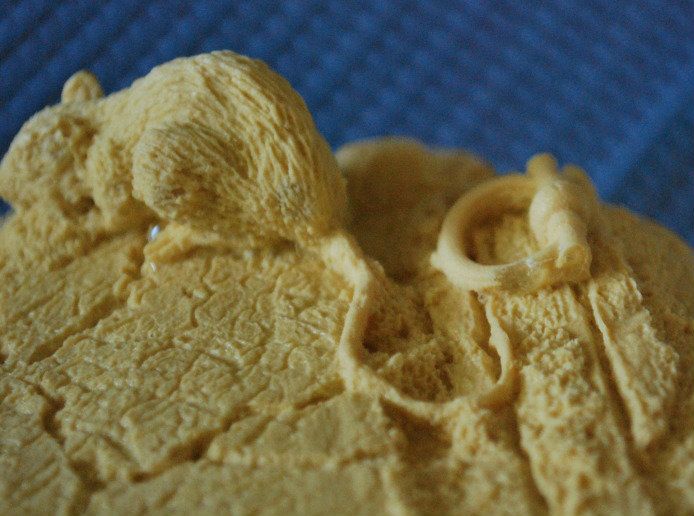 Once the prep work was done I primed the kit...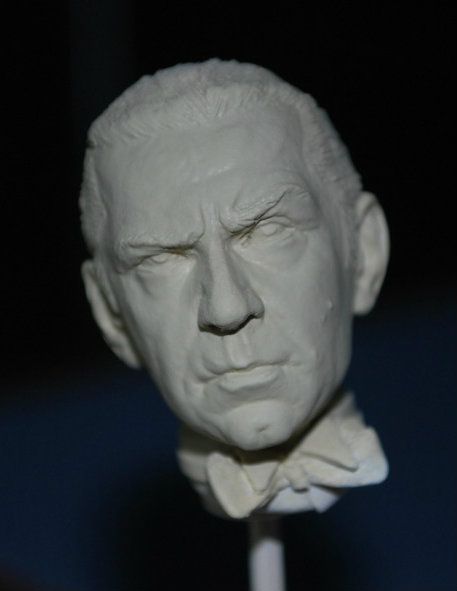 ... and got down to work.
My first job was painting the head and hands. I used Garage Kits' Pale Flesh and then pastels to shade.
I wanted to keep Dracula's complexion pale and so the shading was deliberatly subtle. I wanted the hands and face to have the same look.
Next came the hair, eyebrows and eyes.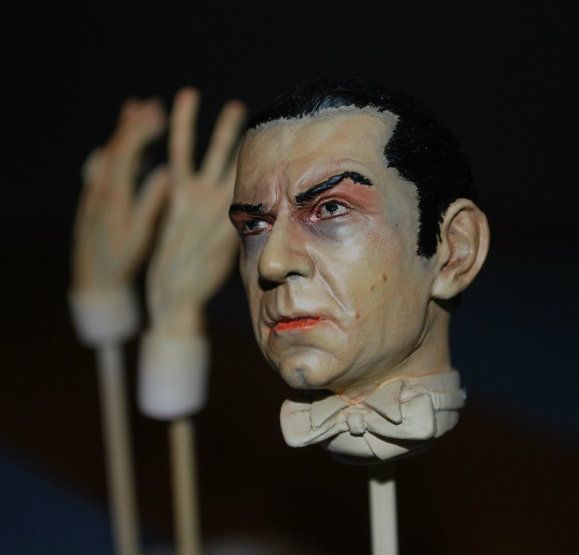 I then turned my attention to the tuxedo. The legs were painted flat black as was the tux jacket. I wanted the vest and shirt to be white but not uniform. So the vest was done as a creamy white while the shirt was done as more of a blue/grey white.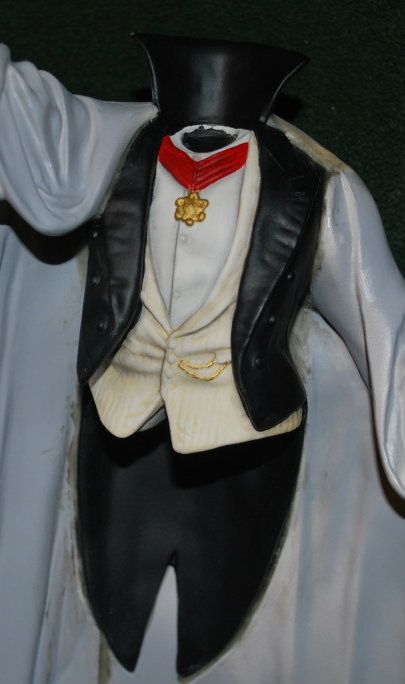 I then glued the torso into one half of the cape. Because of some issues with the trimming (too much material was removed by the previous owner) there were gaps to fil. In retrospect I should have assembled the cape and tux torso before painting - live and learn.
The cape is make of two different vinyls, one more rigid than the other. Having read some of the horror stories from others about the assembly I got a hair dryer ready along with a bottle of CA glue and going inch by inch I heated and glued and heated and glued.
The cape went together better than anticipated.
I've done some preliminary putty work but I still have a bit more to do.
Next step is to paint the cape and lining.
Derek