Discussion Starter
·
#1
·
Hi everyone. This is my first time actually posting in this forum. I usually visit the die cast boards where I already posted this, and one of the guys there suggested that I share it you all here, so that is what I am doing.
A friend of mine is headed for Atlanta and Dragon*Con tomorrow with his wife and their ten year old son. They will all be in costume while they are there, one of which will be a clone trooper costume worn by my friend's son. They don't exactly have the right weapon for the costume, but they do have a Jango Fett blaster, and my friend asked me to give it a battle worn look. I had never weathered anything before, but I had seen it done plenty of times, so I said I would do it for him.
I started by blackwashing everything except the main barrel section. Some of the blackwash I wiped away, and some of it I left kind of heavy. After that I sprayed the tip with Rustoleum khaki by simply opening up the nozzel and moving the tip into the spray. When the khaki dried, I went over it with flat black in the same manner. Once that was dry, I dry brushed gold onto the edges that would wear from holster and body rubbing. After that, a couple of coats of Testors dull cote and it was finished. Here are a few pics. The photography could be better, but with the camera I own, it is always a challenge. Anyhow, thanks for reading.
This is where we started: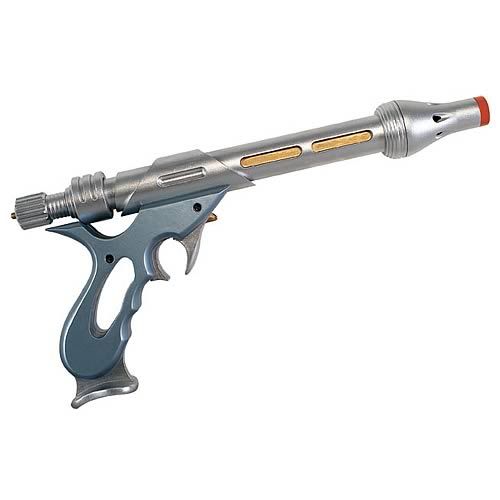 And this is what I did to it: