Discussion Starter
·
#1
·
Well I finally got out of the South last Feb & came back home where I belong. I just could not live there, I was unemployed, broke & unhappy. It took awhile to afford the big trip home - over 1400 miles, but after customizing a 30 car set for a customer I was able to make my escape..... lol. So I drove North to New York state to visit my Navy buddy I haven't seen in 20 years. I had a great week there, then headed West to Iowa where I live now. It was so great to see my family when I returned home.
Before I left I got back into my art - something that has been eating away at me for some time. I have been an artist for the past 30 years, although collecting HotWheels & customizing took alot of my time the passed 10 years. I changed my style entirely from detailed renderings to cartoon style Hot Rod art. I got so into it that I got into coloring them, making prints to sell & having my own hot rod art coloring book printed up. May 4th & 5th was my first showing as an artist at the Vintage Torque Fest car show in Maquoketa, Iowa. If it wasn't for my facebook artist friends who inspired me, I may not have continued with my art.
I stopped customizing back in Oct. of last year when I got back into my art, except for that 30 car set I did in Jan. - the money was right for it & I really needed it. Luckily, I was able to finish it in time, since it was a Graduation gift for my customer's daughter. Lately I've been doing a few simple customs to sell with my art, but now I'm starting to build more intricate customs with body chops & I plan on making more Hot Rod customs.
Here are some pics of my artwork for your enjoyment......... I hope you like em!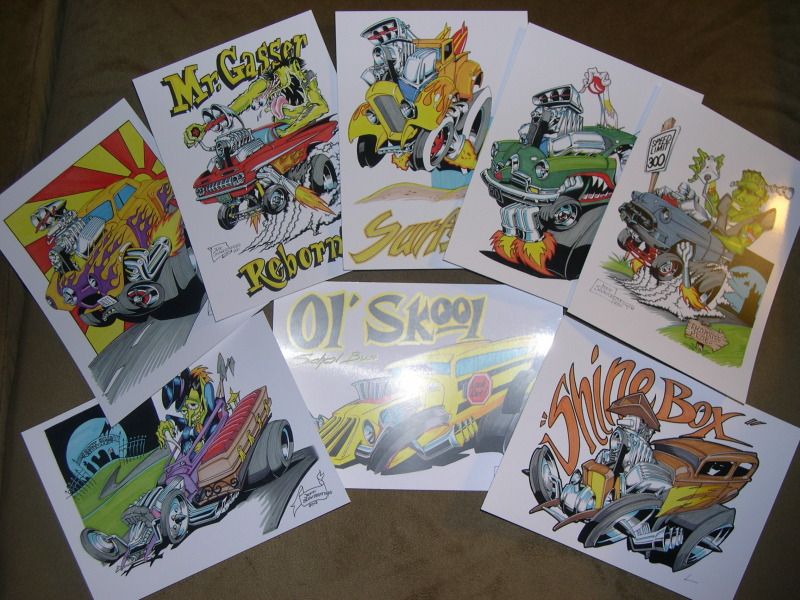 5x7 art prints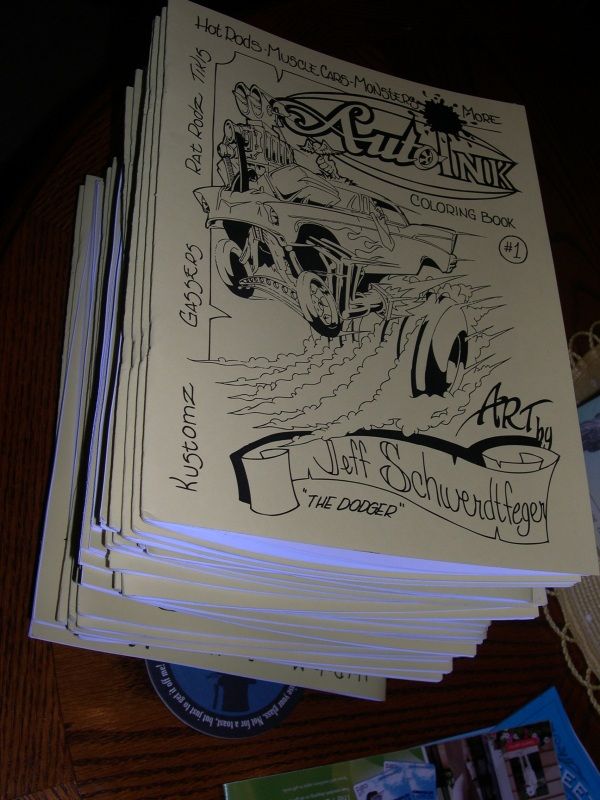 Auto-Ink coloring books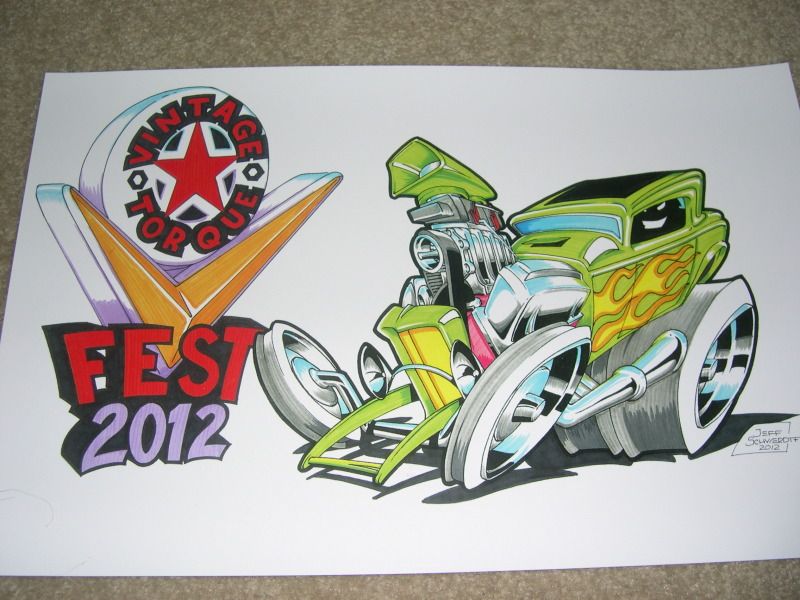 Event Print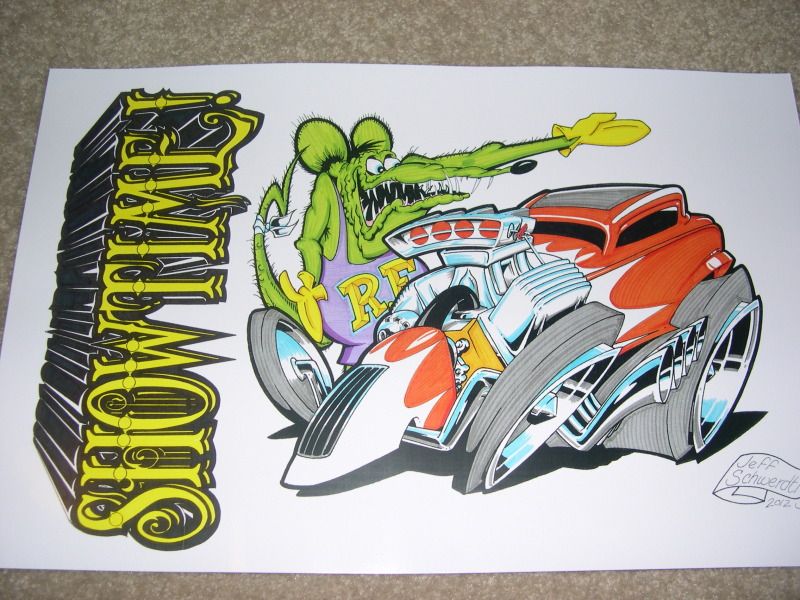 My first Rat Fink print