Discussion Starter
•
#1
•
Hiya, My names Jeremy, Jez for short, and I've been lurking around the boards here for the last few months.
Inspired by all your customizing threads, today I completed my first ever wheel swap:
This Old Kelloggs Frosties MB 1\64 Trans Am: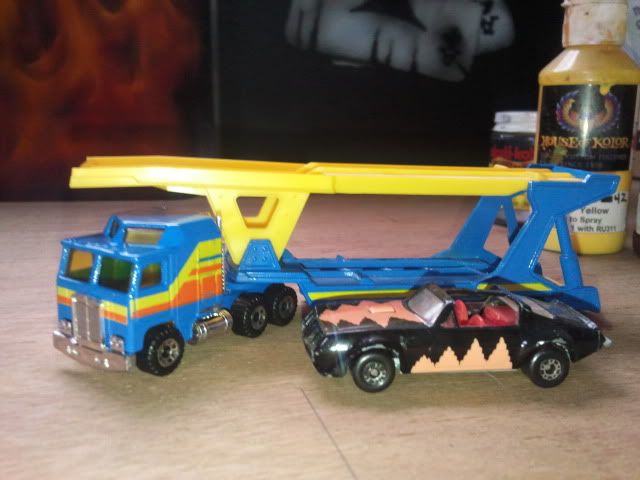 The Transporter is in for a new more realistic paintjob...
Disassembled:
The Donor Car: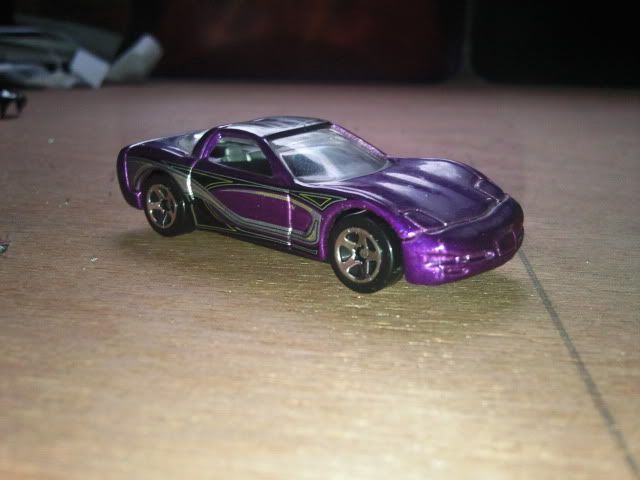 The Swap complete: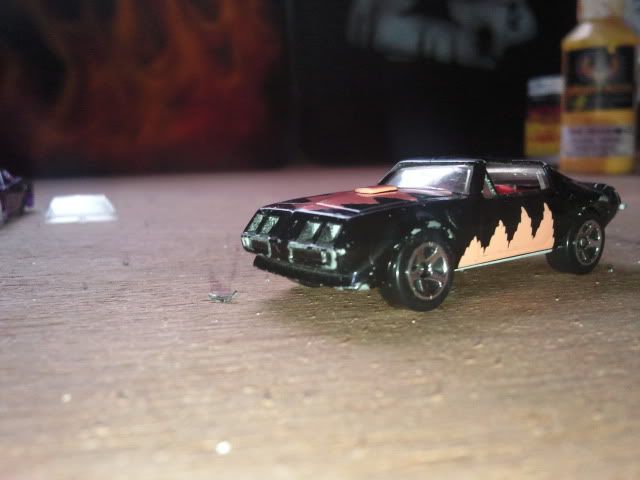 And the corvette looking none to pleased with his side of the deal:
I think the Trans-Am looks so much better, I had no idea how much fun & feel good factor can be derived from such a simple mod.
Next in store for the Trans-Am, is a interior respray in an off white colour, and an exterior respray in House of Kolor Kandy Apple Red.
Over the last couple of months I've been on a bit of an ebay spending spree and i've literally bought any 1\64 diecast that catches my eye, here's my, "to be Customized" box: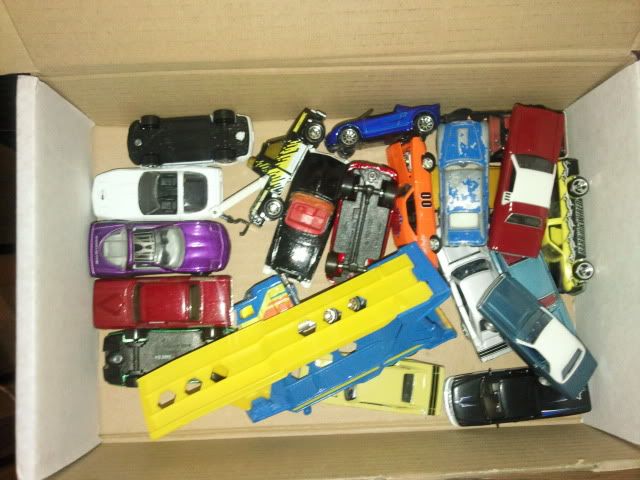 So lots to be getting on with and I promise to keep you updated with lots of pics.
Cheers,
Jez.
P.S. in case any of you were wondering what's that in the background, it's just a couple of airbrush practise panels.: