Discussion Starter
•
#1
•
It broke...
I had almost had it to where I could sand in the wanted body lines. Trying to make a non existing interior and modify the base to fit. I was at first impressed with this loctight tube... not so much now.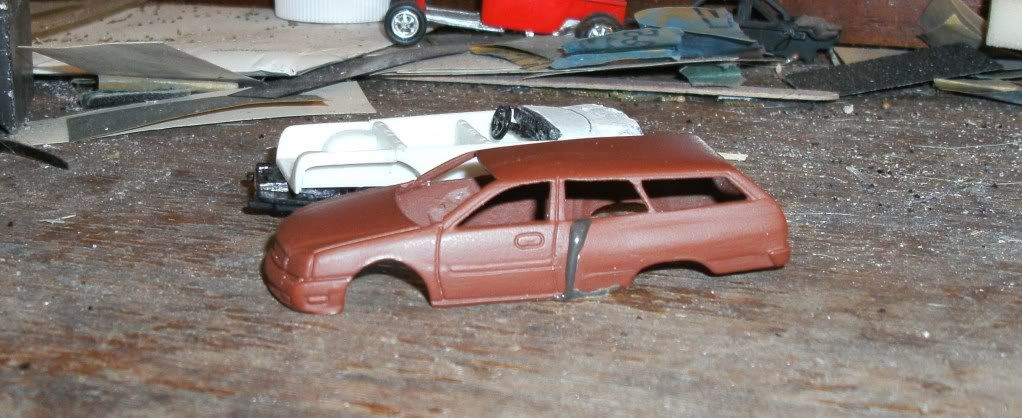 This thing is actually getting the better of me! I havent trashed it yet though. I backed up the inside with thin sheet metal. Did all I know how to do. And it split on me! Oh well, if it was easy everyone would be doing it, right?
Not quite back to square one... but a lot more sanding!
This will be one I will be happy to finish though!