I just noticed this section, I actually joined for the RC section but this iz really cool.
I did a build a year or two ago that I hope is ok to post here. It's 1/64th scale but it's an RC car. I did the build for a micro rc modding site's (bitpimps) end of the year contest. It's all aluminum, based on a 1/64 RC Muscle Machines donor. I cut the chassis and cast selected parts in aluminum. The parts were sand cast from the donor cars parts. I almost burned down the garage with my home made charcoal foundry, and I nearly dumped melted aluminum all over my feet.
It runs, but not well. It was too heavy and the tires are too hard for good traction, but it did kind of drift. Oh, well I guess I should say it ran-- the battery is now dead.
Oh yeah, btw, there are two bodies because the painted one was pitted badly and I had to use filler on a couple of deep sections but I couldn't see throwing it away.
Anyway, here's the highlights: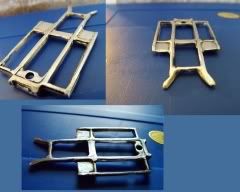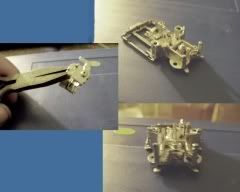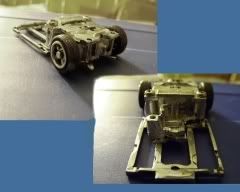 The body was molded from a diecast and cast in aluminum: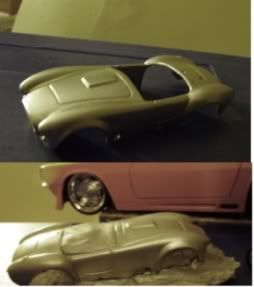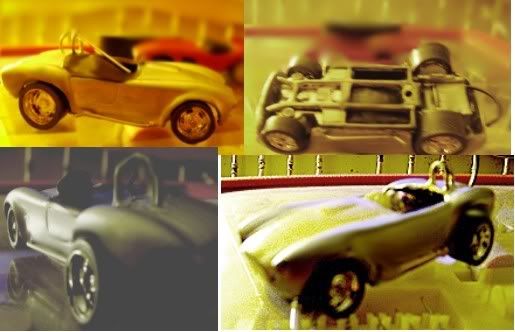 I couldn't decide whether to paint it or polish it so I made two bodies: