Discussion Starter
·
#1
·
My wife isn't feeling well today. She asked me to go get her some Sprite to settle her stomach. So I went to Krogers. But before I did, I stopped across the street at Walgreens. Usually (and today was no different), they only have eight to ten Hot Wheels on the pegs, plus about twice as many Maisto's. I like going there because of the Maisto's.
But hanging on the back of the pegs, I catch a glimmer of a color I thought I recognized. So I start digging back, and found this: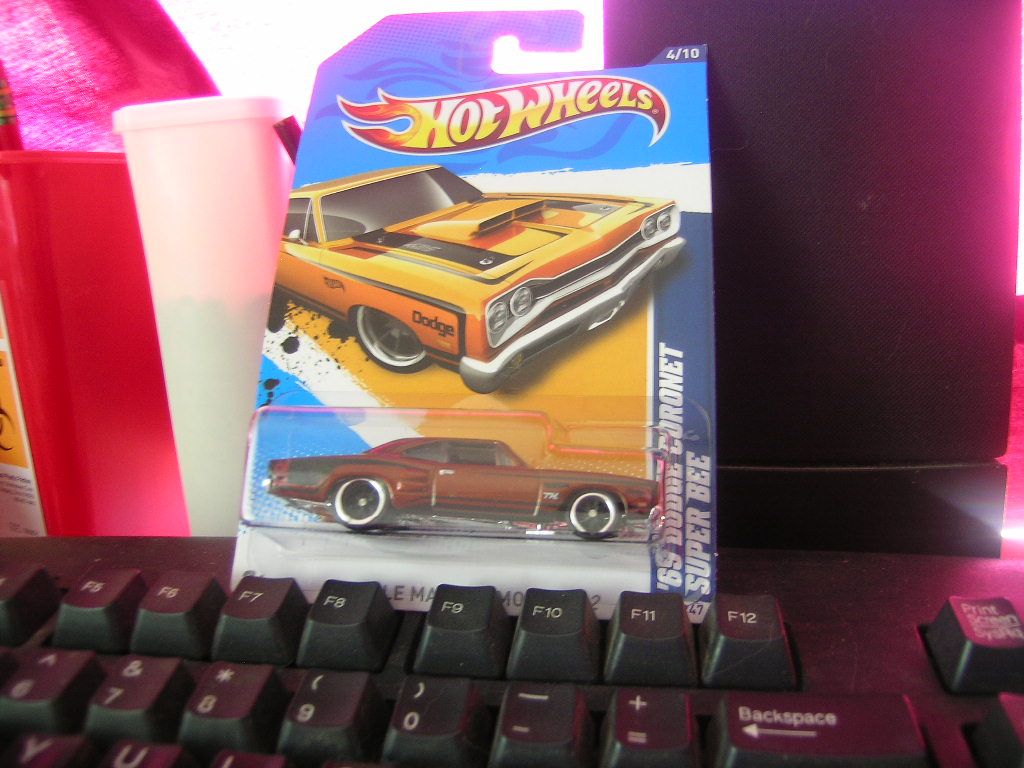 Almost exactly a week after finding the Fairlane.
Somehow I don't think my boy will be too happy with me...