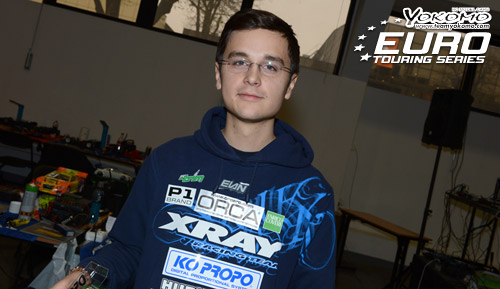 Alexander Hagberg has won a thrilling second A-Main at the Yokomo Euro Touring Series in Poznan, Poland, after Top Qualifier & Leg 1 victor Ronald Volker made a rare mistake setting the stage for a grandstand finish in front the huge crowd in attendance at the MotorShow of which the fourth round of the series is taking place.
Unfortunately the size of the crowd attending MotorShow Poznan, which last year attracted almost 50,000 visitors, appears to have influenced the race as afterwards both Hagberg and Volker said they had been distracted by a member of the public who managed to get inbetween them on the drivers stand. Volker said the mistake was his own fault and couldn't say it was the fault of the intruder but added he was a major distraction to his driving. Hagberg, who was standing next to Volker said he too was distracted by the stranger who seemed keen on being close to the race leader moving from Volker to Hagberg once the Swede was at the front.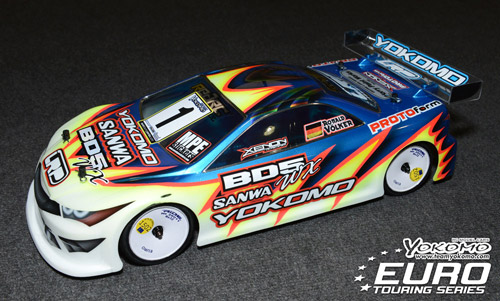 Dropping back to seventh after the off, which cost him 4.5 seconds, Volker said he had no choice but to drive at 'Maximum attack' and the approach almost paid off as he worked his way to the front pulling off a great move on Freddy Südhoff to move into second on the penultimate lap.* With Hagberg now in his sight the German said he knew it was going to be a do or die lap but in the end he pushed too hard causing his Yokomo BD5 WXi to grip roll allowing Südhoff back to second.* The defending champion lost a further 4 seconds but managed to just hold off Xray's Zdenko Kunák, who started 9th, to claim 3rd.* Volker said he needs to just focus now on a clean run for the deciding leg but he knows in terms of the car he has the package to get the job done.
Delighted with his win, Hagberg was realistic about the chances of bagging his first overall ETS victory saying if Volker drives clean he wont be beaten however he added that Leg 2 showed even the best can make mistakes.* Happy with his ORCA powered T3 2012 at the start of the race the Xray team leader said it got edgy in the latter part of the race.
Südhoff, who was muscled out off second by Hagberg at the second corner after the start, said his Awesomatix was a lot better this time round after he tried a different tyre prep.* The German said he still needs to make a better start through the first section of corners but is confident that he has the pace to claim an overall podium finish.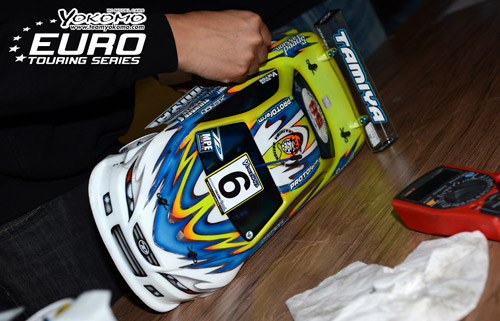 Unfortunately for Tamiya Racing Factory's Viktor Wilck a potential Top 2 finish for the round ended when his Thunder Powered equipped TRF417 got hit by Südhoff's A700.* Qualifying 6th, the Swede made a strong start and found himself in the middle of three way battle for the lead once Volker came undone.* Unfortunately after the contact from Südhoff, his car was collected by the following cars ending any chances of a recovery and he pulled up after 18 laps.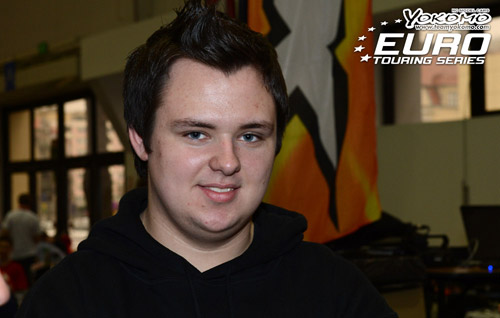 After a chaotic opening A-Main in the Xray Pro-Stock class, the second leg was a much cleaner affair with 18-year-old Top Qualifier Oliver Franke seeing off a strong challenge from Zdenko Kunák to take the win.* Defending Champion Martin Hofer completed the Top 3 while leg 1 winner Steffen Leinburger decided to pull up after two mistakes ended any chance of good finish.
Ride Modified A-main leg 2 results
1. (3) Alexander Hagberg (SE) – 24/5:04.284
2. (2) Freddy Südhoff (DE) – 24/5:05.713
3. (1) Ronald Völker (DE) – 24/5:08.483
4. (9) Zdenko Kunák (SK) – 24/5:08.676
5. (8) Christopher Krapp (DE) – 24/5:09.272
6. (4) Marc Rheinard (DE) – 24/5:09.476
7. (5) Magnus Vässmar (SE) – 24/5:13.157
8. (7) Andy Moore (GB) – 23/5:06.249
9. (10) Marco Kaufmann (DE) – 23/5:06.539
10.(6) Viktor Wilck (SE) – 18/3:58.212

​
Xray Pro Stock A-main leg 2 results
1. (1) Oliver Franke (DE) – 23/5:06.998
2. (2) Zdenko Kunák (SK) – 23/5:07.882
3. (3) Martin Hofer (DE) – 23/5:09.602
4. (7) Tony Streit (DE) – 23/5:10.298
5. (6) Michal Orlowski (PL) – 23/5:13.678
6. (4) Ivan Laptev (RU) – 23/5:15.030
7. (8) Denis Zuykov (RU) – 22/5:02.373
8. (9) Marek Cerny (CZ) – 22/5:06.554
9. (10) Rob Janssen (NL) – 18/4:14.404
10.(5) Steffen Leinburger (DE) – 12/2:45.517

​
View the complete results
here
.
View the event image gallery here.
More...