Discussion Starter
•
#1
•
What entails within my garage is some wild and highly modded pieces, some are one off, others shaved to death and a few unfinished. Take a peek, enjoy your look.. when ya done hit me up and let me know what ya think.
Ill start off with one that i dont have at all anymore, it got warped after opening the doors, it will be built again. Heres what was done to it: ext cab cut to a standard cab, doors cut open and hinged, hood hinged, gas door hinged and plumbed, grille area opened as well as lower valence, molded in tailgate with Chevrolet popping thru the gate from a 65 chevy stepside, fully scratch built frame, cambered on a 4 corners with a rx7 rearend. Dubcity ford gt rims, added styrene in the bed and put in a hinged tonneau cover lower in the bed, sliding rear window, engine runs off a battery for a watch, right hand drive interior from escalade dash parts... a real showstopper that never saw the likes of paint.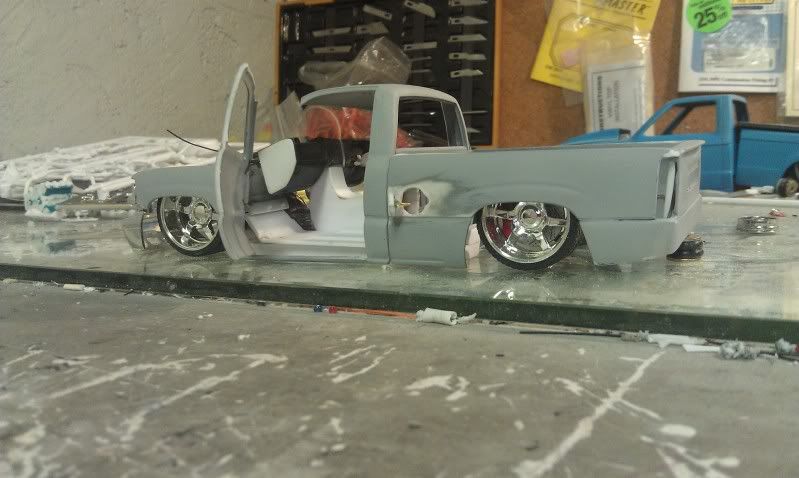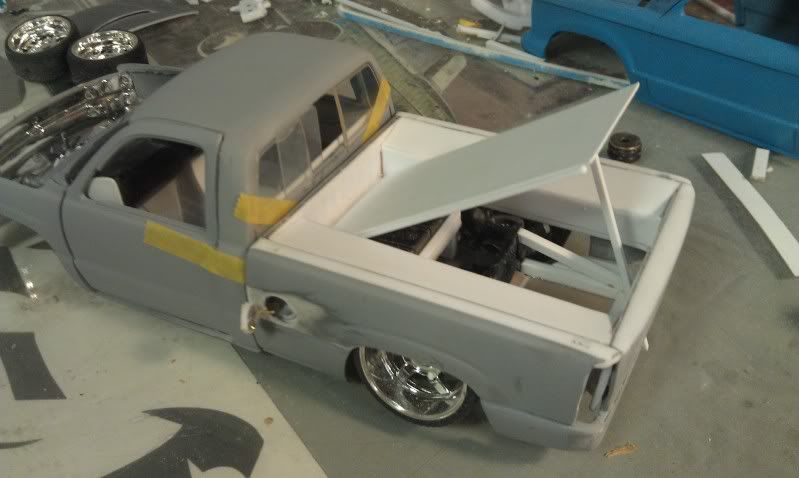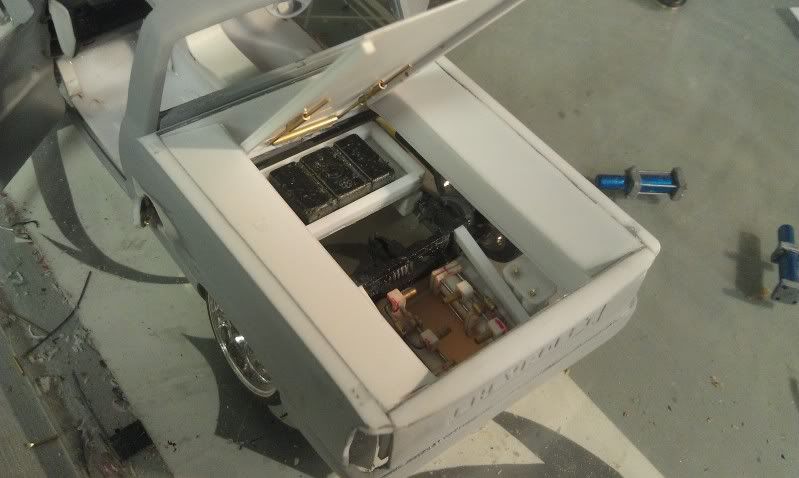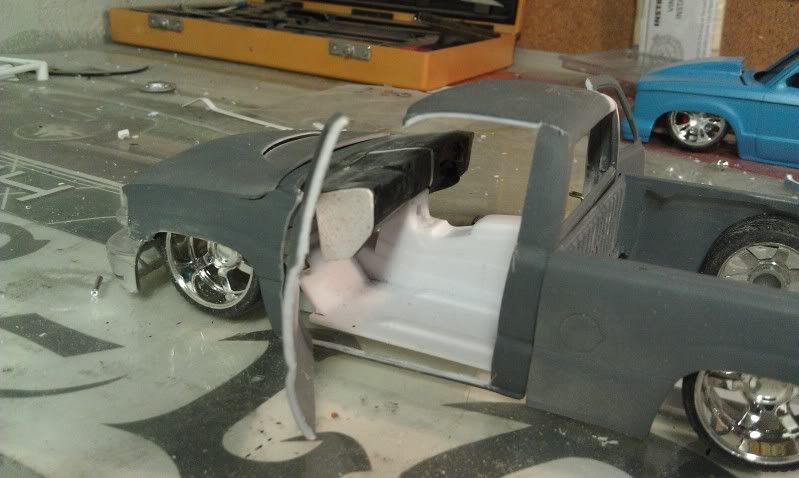 Was gonna go with a hydraulic setup for the movement to get it off the ground to make it stand out from the run of the mill airbagged truck builds.