Discussion Starter
•
#1
•
The 1/24 scale pick up i bought for jerseyjunker1 was mint after I wiped the dust off..in fact, when i gave it to him he said he might NOT junk it.
I counted 84 MB and hot wheels, with a few others. All are in real nice condition. I thought the vet was kind of different with the grooved look and I just saw 1970amx's silver one which looks better in that color.
And a couple of the more wild ones that were in there.
I'll take pics of the rest of them, maybe you guys will like 'em, and maybe there will be some goodies:wave:
Some doo-dads that were at the bottom.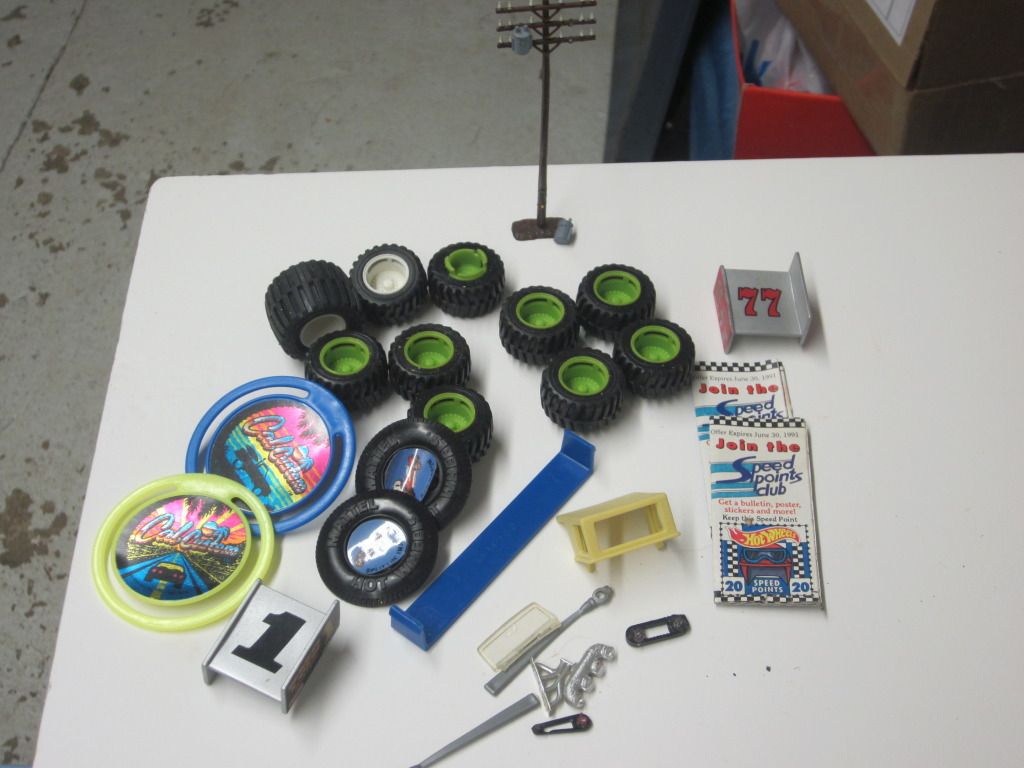 Funny how there was a telephone pole in there cause the week before, I was checking ebay for them for my junkyard dio.