Take a look at these billboards from America's highways and biyways during the 1950's In living
C
O
L
O
R!
Just payed off your '48 model, and they tempt you with that fabulous '52 every day on your way home from work!
Protect the fort pardner!
San Fernando before San Pornando. Check out the Jag and Lincoln.
Clean restrooms at a real "service" station. Remember that?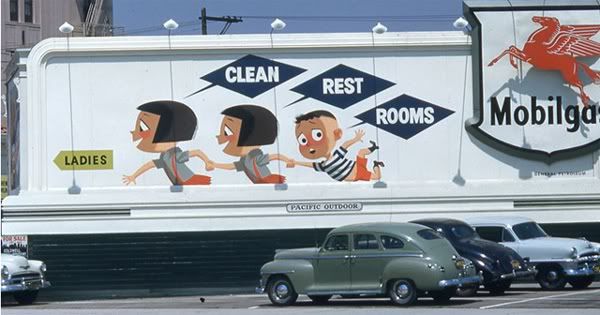 Yum.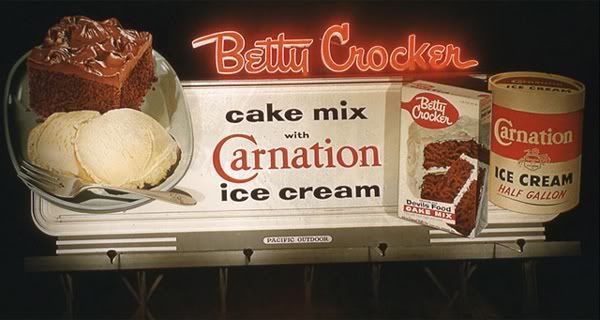 Let me guess, Ms. National Sign Week 1958?