Discussion Starter
•
#1
•
I was supposed to work today, but one of my co-workers is going to a wedding Saturday, so I traded with him. This means I can't go to the car show I was going to go to, so we took a trip around the area. We went to Benton, Du Quoin, and De Soto to hit the stores I don't get around to very often.
Disclaimer: My apologies for the look on my face. I recorded a video 4 times with my webcam, and every time something went wrong. Then it refused to take stills. I was gettin' pretty ticked off... This is why I didn't want a webcam in the first place.
Anyway: In Benton, I found a display of the Batmobile cars I've been trying to get. I had every one that was on the shelf, except: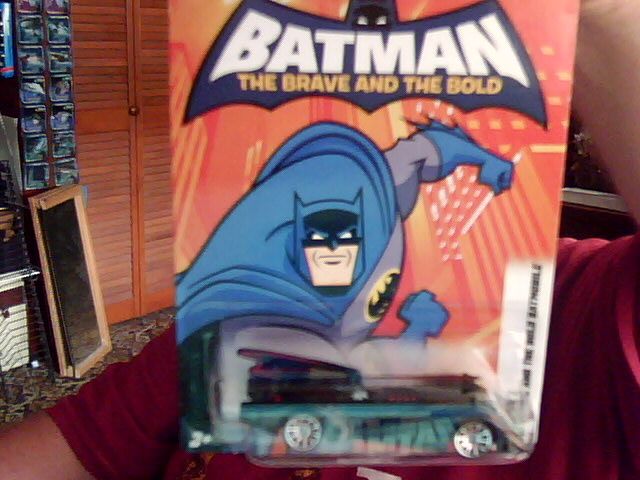 Now I have 6 out of the 8. My son pointed out this one: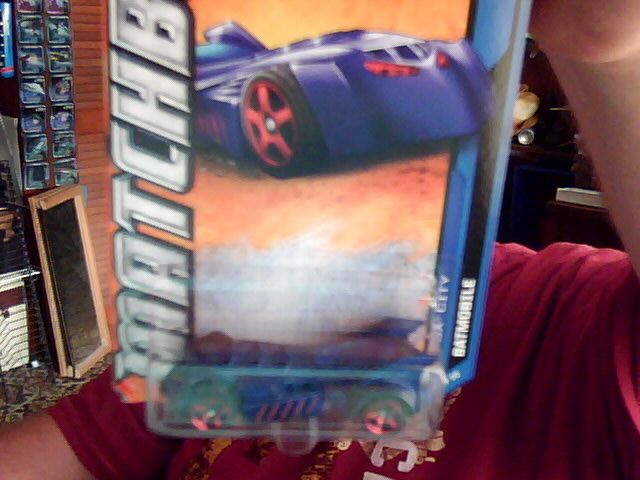 I don't like it as much as the others. But it's a Batmobile, so it'll go with the rest of the set.
Across the street was a Rural King, hit them up for these two: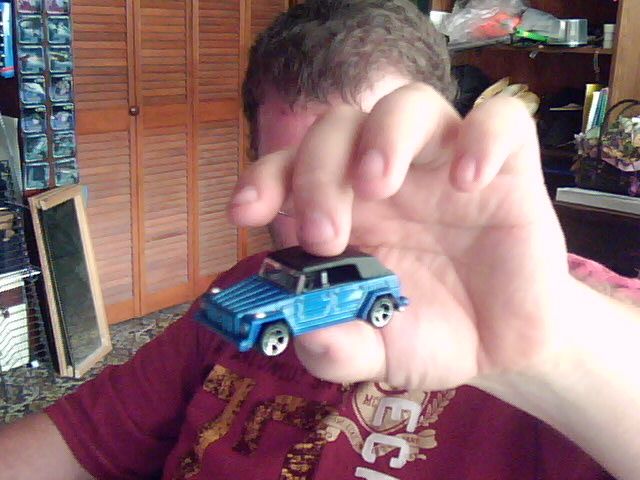 I like the blue VW Thing much better than the copper colored one I already had.
There was a Dollar Tree there, but I didn't pick anything up from there. Went on down the road toward Du Quoin, and found a thirft shop we didn't know was there. For a dollar I got these three cars: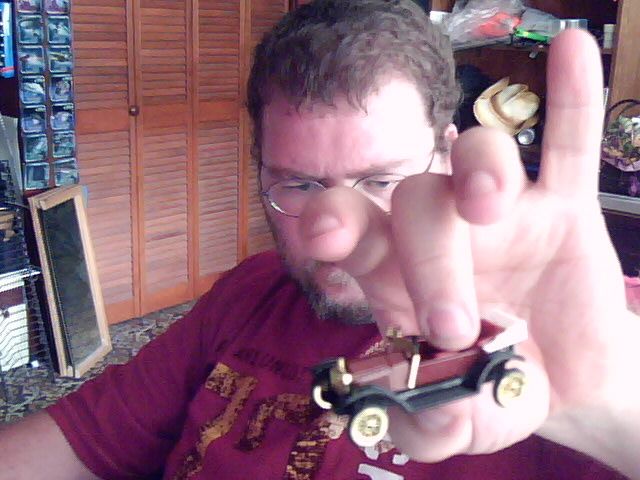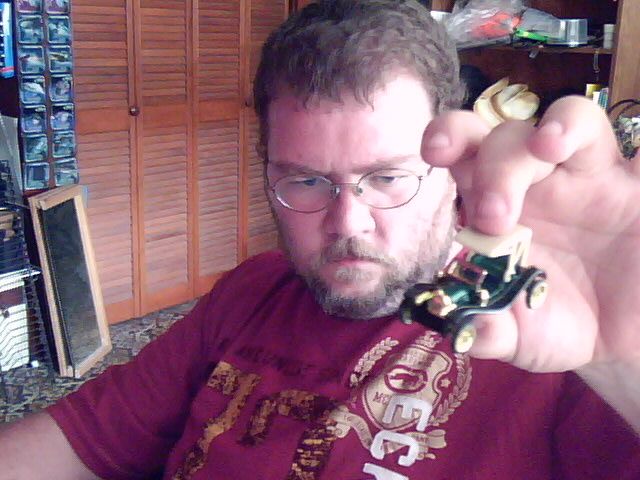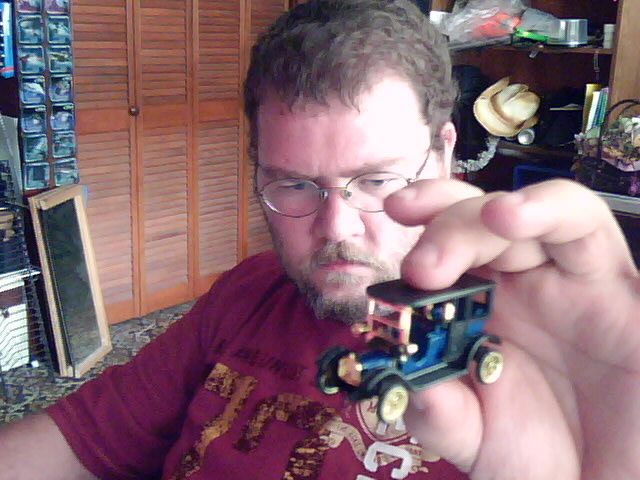 The red one is missing it's windscreen, but I don't have very many of these old cars in my collection (I have one old ford delivery truck thats missing a wheel). They are High Speed brand.
At the same Thrift, I found a toy that I just couldn't leave behind. I actually liked the Will Smith version of Wild Wild West. Call me odd, but I enjoyed the "steampunk" stylings they gave it (and I wasn't a very big fan of the show, honestly). So when I saw Artemis on his motorcycle, I had to have it: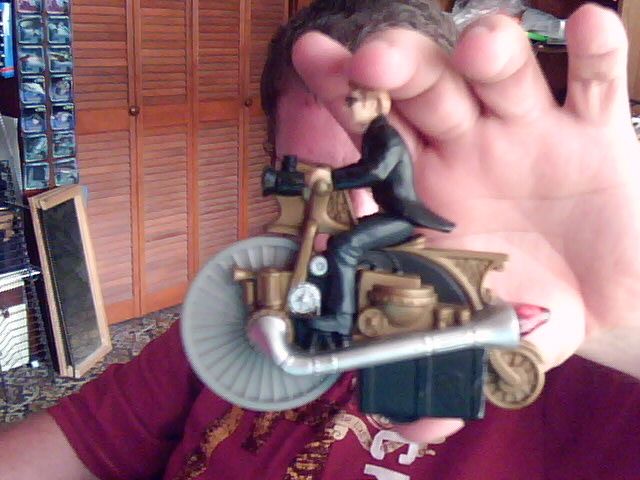 It's a Burger King toy, and it cost a quarter. It's supposed to spark, but the sparker is worn out. But still, it was only a quarter.
More after the break...