Discussion Starter
·
#1
·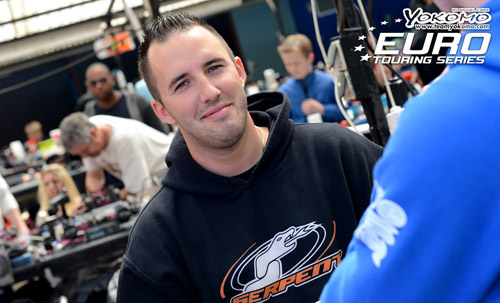 Serpent's Marc Fisher has TQ'd the penultimate round of qualifying at the Yokomo Euro Touring Series, the German National Champion topping the round with a 20 lap run in 5:08.858 compared with the 5:09.749 of Tamiya's Viktor Wilck who was second fastest with Team HB's new signing Shin Adachi third a further 2 seconds adrift.
Running new tyres, the second of his two allocated sets, Fisher said his Speed Passion powered S411 was fast, as highlighted by another fastest lap for the round, but he added it was a little diffficult to drive.* Giving himself a scare on the final lap when his car stepped out right in front of the drivers rostrum, losing him around half a second, he does not plan to make any changes for the fourth & final qualifier.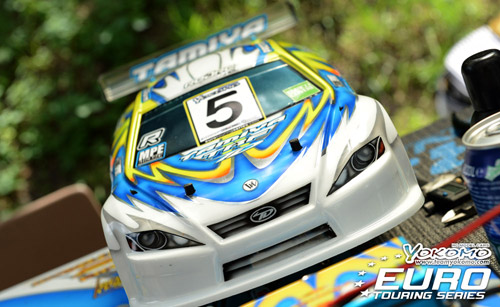 Also running new tyres Viktor Wilck didnt appear overly happy with his run describing it as 'OK'.* Top Qualifiers in the opening two heats, team-mates Jilles Groskamp and Marc Rheinard opted to remain on their first set of tyres.* Realising they had no chance of improving their time due to the difference in pace between those on new tyres they both pulled off on their eleventh lap.* Rheinard said they had little to gain and with the tyres now at the end of their life due to the extreme pressure the high speed Apeldoorn track exerts on them they didnt want to risk a failure and the resulting damage it might do to the cars.* Having suffered a motor failure on his penultimate lap TRF's Elliot Harper was this time to suffer a speedo failure on his opening lap this time at the end of the straight.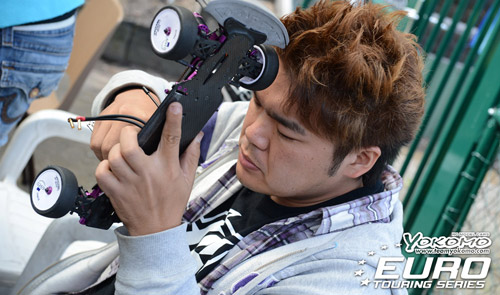 Reverting back to a set-up he ran yesterday and with fresh Ride rubber on his TCX, Adachi was pleased with his run to third describing it as clean.* Having struggled in the opening two heats, the Japanese driver said the combination of the track conditions, new tyres and set-up changes made the car more comfortable to drive and he will stick with this for the last qualifier hoping he can keep himself inside that all important Top 10 in the qualification ranking.* Team-mate Andy Moore set another sixth fastest time and currently sits 7th one position ahead of Adachi in the ranking.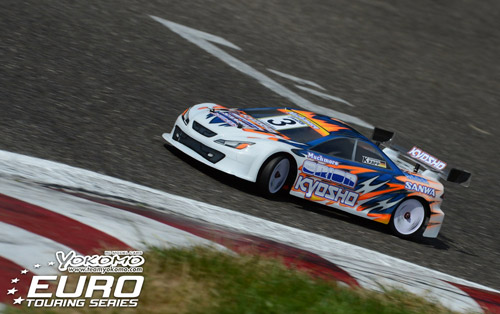 The highest placed driver on used tyres was Christopher Krapp, the Kyosho driver finally getting to finish a run to set the fourth fastest time ahead of the Awesomatix of Freddy Sudhoff.* Frustrated by his tough morning in which he first suffered a tyre failure and then suffered a motor bearing failure he said his TF6 SP feels 'so good' and its been a 'shame ' other elements have let him down.* Focused now on getting, and badly needing, another solid run the ETS title contender is hopeful if he can make the final a top result is still very possible.
For current champion Ronald Volker his day failed to improve.* With fresh tyres fitted to his Yokomo the German ace was on target to post a much needed TQ run when on lap 11 his car shut down.* A very dejected Volker now needs nothing less than a small miracle in the last qualifier if he is to make the A-Main.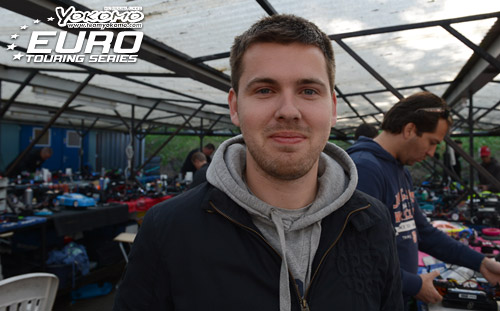 In the Xray Pro Stock class, former international racer Bart Wubben, who is making his annual ETS appearance, topped fellow Dutch men Rob Janssen and Vasco Christiaanse with two time ETS race winner Ivan Laptev best of the visitors in fourth ahead of Martin Hofer.** In the Speed Passion Formula class Dai Sakaguchi managed to get the better of Q1 & 2 pace setter Michael Lepelaar with Alexander Roeleveld third fastest.
View the complete event results
here
.
View the event image gallery here.
More...