Discussion Starter
•
#1
•
This week was not a good week for me. I got laid off from my job, and you'd think the K-day event would make me feel better? Not really because my ticket got called last so I never got to the good stuff, although I did get something out of the event:
HW Custom '71 El Camino
HW 69 Mercury Cyclone
Camaro ZL1 (Green) (I was originally going to pass on this color until I realized this is the same color, Synergy Green, that I was looking for on a Greenlight casting)
Honda S2000 (Red)
Dodge Charger R/T (regular)
Nissan Titan
One thing at the K-day that bothered me was the fact that two people walked out of the store with a case of cars without opening them, leaving little on the table for others to look at. If you want just a case of Hot Wheels, why not order one at K-mart.com and save the rest for the others???
Anyways, here's a strange find at a Wal-mart, sitting right in front of the pegs:
(yes that is a TRU exclusive, at Wal-mart!)
For the military folks, don't miss out on the Oshkosh M-ATV from Matchbox, the successor to the HUMVEE: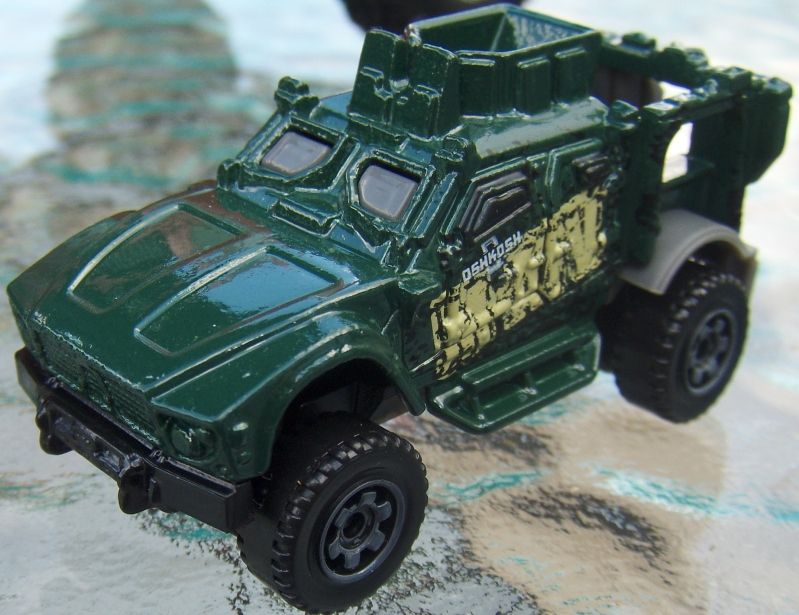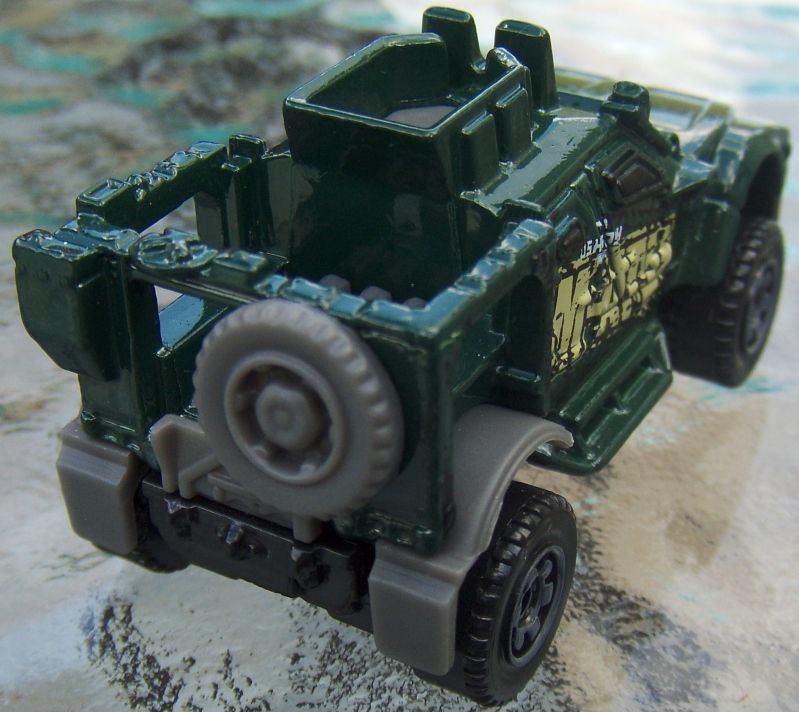 After K-day I ventured to the flea market to see if our fellow HW vendor will be there to sell the newest HW. Should've realized he was at another K-day as well. D'oh! What I did get to see from another vendor is a sneak peek of the movie cars he had from HW in his own personal collection (they were not for sale). It was cool to see The Bat, Mystery Machine, and KITT in person.
I did finally find the Johnny Lightning 2.0 1993 SVT Lightning in red. It joins the white and black for the full color selection of the 1993-1995 Lightning's: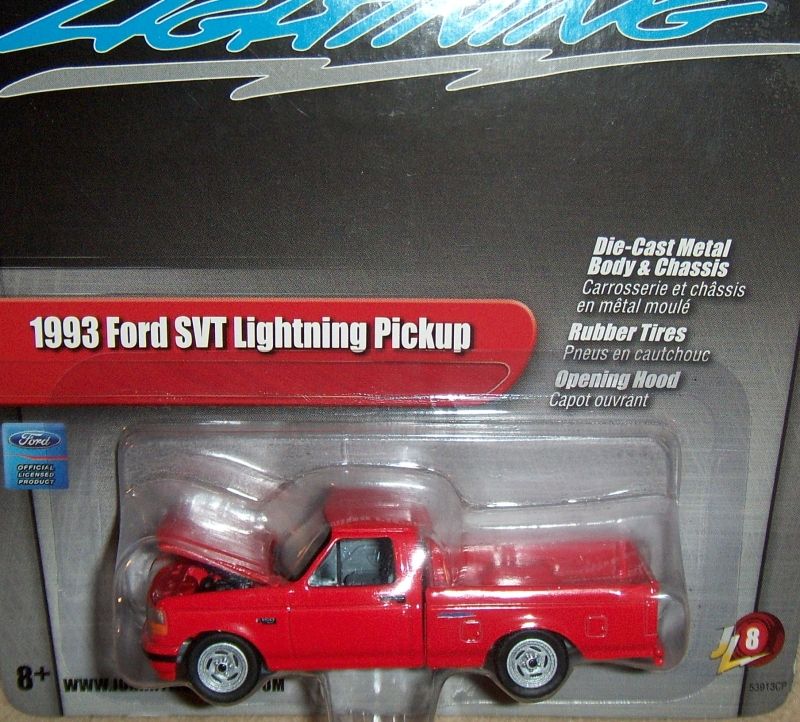 Finally was the best find of all on Saturday at the flea market. A practically new item to me: The Jada Toys 1:24 2011 Ford F-150 SVT Raptor Supercrew. They have Stock versions in Red, Black, and White (red and white were not there), Police version, and one that caught my eye, the Baja versions modeled after the 2009 Baja racer. Offered in Red (Shown), Black, and White (this was the only one there when I got it):