ERTL Save - 1980 Ponitac Bonneville - Smokey & The Bandit
HI guys got this beat up ERTL version Smokey Sherriffs car for .50 cents. Missing a wheel and paint was tore up. The Light Bar was also scrachted pretty badly on one corner. Here is a very bad pic of a BEFORE.
So i loved playing Smokey and Banditt with my hotwheels, so this was a no brainer to restore. So took it apart removed paint, cleaned up windows with PLASTIX... you can see the broken wheel better here.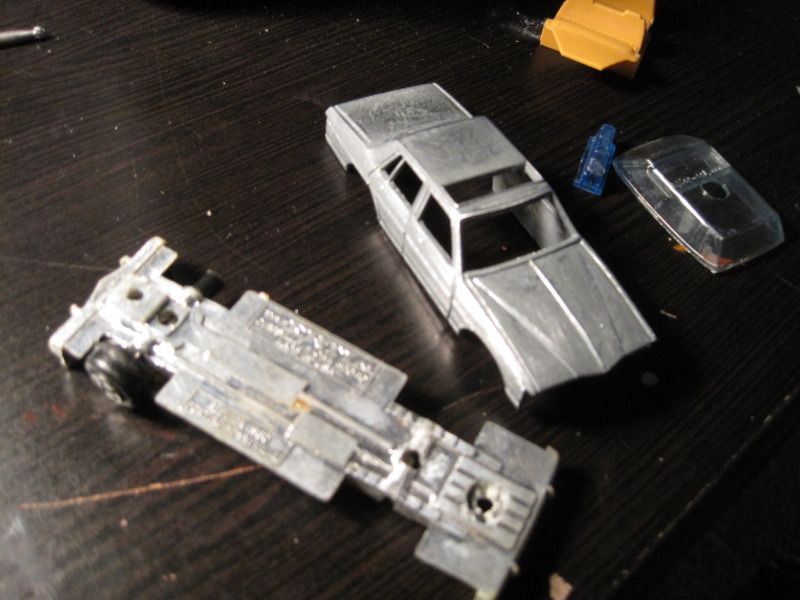 then I painted the base coat...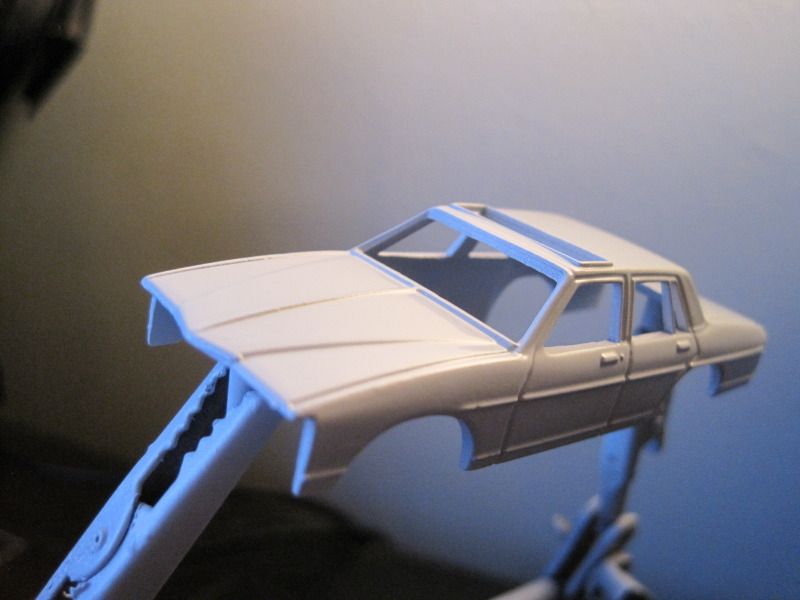 and after some detailing and coats of clear...here was the final product. Comments suggestions are always welcomed.