Here are 4 cars that I dug from the mess when my shelves blew down during them ******* ******* storms !!!
I have had these cars for a long, long time and would really like to restore them, but as you can see many parts missing... I have looked, looked, and looked some more and dug and dug through trash, broken glass and wood splinters and can't find one piece...
This 64 Racing Champions Impala police car is missing the front grill and bumper assembaly and the rear bumper... The wheels I have salvaged with alot of super glue, so they are reuseable... I also found the little red bubble clear on the other side of the shop and glued it back on... Still can't believe that one !!!
This 59 Ford casting was given to me by my grandson because ole' Micky D's was our favorite place to eat when he was 4 or 5.... He's 10 now !!!
Need the front bumper and grill assembaly, rear bumper, and tailgate !!!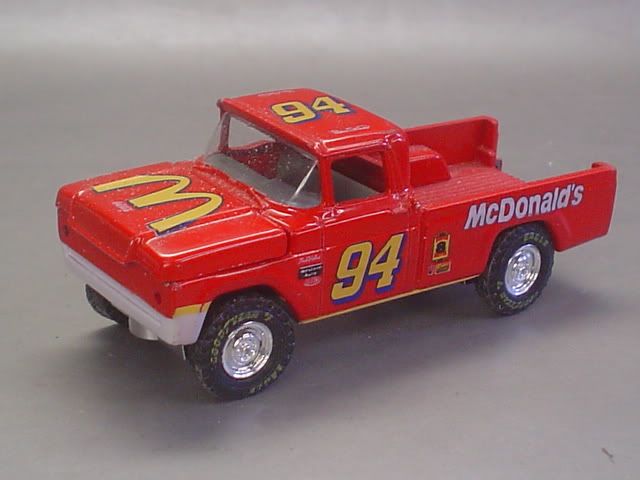 This Revell Chevy Impala got pretty waisted because of the fragile raising and lowering wheels ...The front ones no longer roll or raise or lower... Too much super glue involved in putting it back together... Can't find the trunk lid !!!
This Racing Champions 33 Eord needs an engine and a set of tires and wheels and the hood... I can more than likely come up with an engine and wheels, but prefer the original stuff !!!
I can't believe I can not find some of these pieces, because I have done all the clean up so far with a small hand broom and dust pan, sifting through every pile I sweep up... Still can't believe I found the police bubble for the 64 Impala... Smallest piece of all... That's one reason it's taking so damn long... Any help in locating some of these special pieces will be deeply appreciated... I am also willing to buy them or trade for them !!!
Thanks all !!!