"Diecast at The Diner" FREE Swap Meet Sunday July 10 & August 21, 2016 Whitby Ontario
An OUTDOOR Diecast Swap Meet - FREE Summer Events.

"DIECAST AT THE DINER"

At "Shake Rabble & Roll"

939 Dundas West, Whitby, Ontario, Canada, L1N2N8.

1.5 KM. West of Brock St. Whitby - South Side.

DATES :
SUNDAY JULY 10, 2016 and

SUNDAY AUGUST 21, 2016.

TIME :

9 AM TO 3 PM. (Setup at 8:00 AM.)

PLEASE BRING YOUR OWN TABLES.

FREE ADMISSION And FREE SET UP.

REMEMBER THIS IS A OUTSIDE EVENT.

For Information Please CONTACT -

Email -

[email protected]



OR (647)-230-8063.

Brought to you Courtesy of John Nice - Owner of "Shake Rabble & Roll Diner".

Presented by the Northern Lights Diecast Club

Supported by Southern Ontario Hot Wheels Club.

LINK to The Thread here at HT that has pictures of July 2015 "Diecast At The Diner" Event :

LINK: http://www.hobbytalk.com/bbs1/310-d...ner-august-23-2015-whitby-ontario-canada.html

Outdoor Swap Meets FLYER In Whitby Ontario: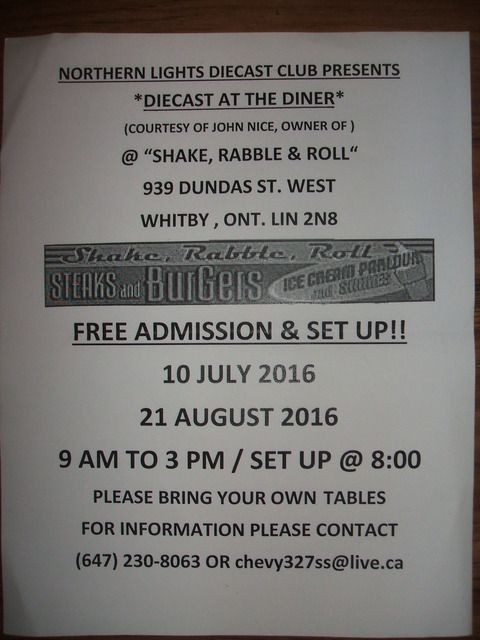 The MAP For Whitby Location:

If you go by landmarks there is a group of Highrise Apartment Towers just WEST of the Meet Location - All on the South side of Dundas St. W. - HWY. #2.





FUTURE FALL DATES Of Scarborough Diecast Show & Swap:

SUNDAY, SEPTEMBER 18, 2016.

SUNDAY, OCTOBER 16, 2016.

SUNDAY, NOVEMBER 13, 2016.

SUNDAY, DECEMBER 11, 2016.

SPREAD THE WORD !!!

Flyer For Scarborough Diecast Show & Swap: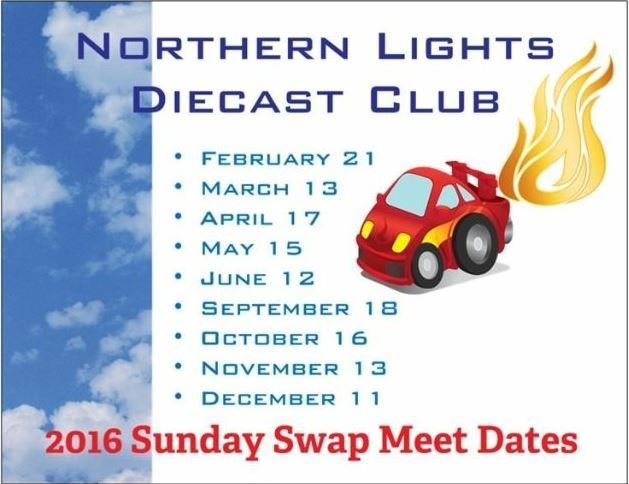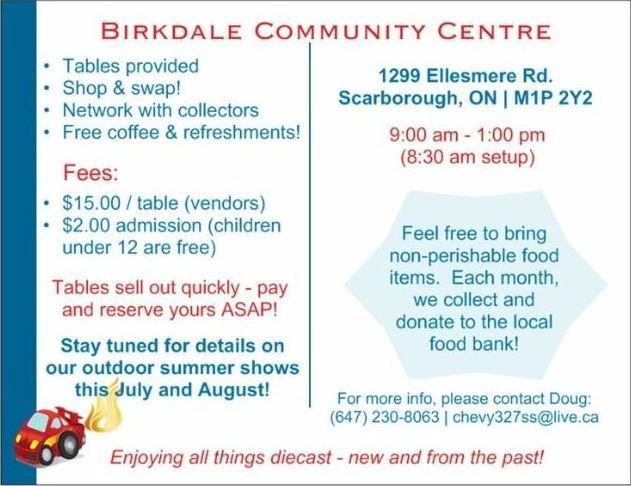 MAP to Scarborough Diecast Show & Swap: