Discussion Starter
·
#1
·
Here's a couple of NASCAR Customs in the next installment of an All Chevy run of Customs I'm making for my good friend Bud Harris of SugarLand, Texas.
35 Collectors out there have one of my first run of 66 Nova's purchased in my room at the Dearborn Nationals a couple of years back.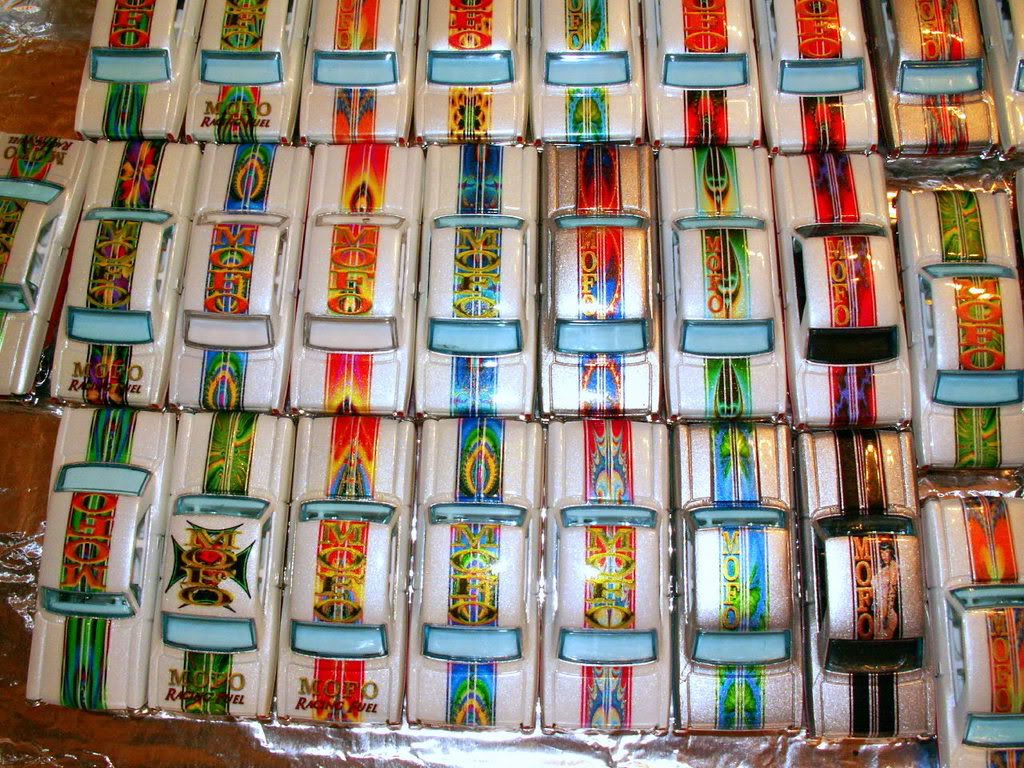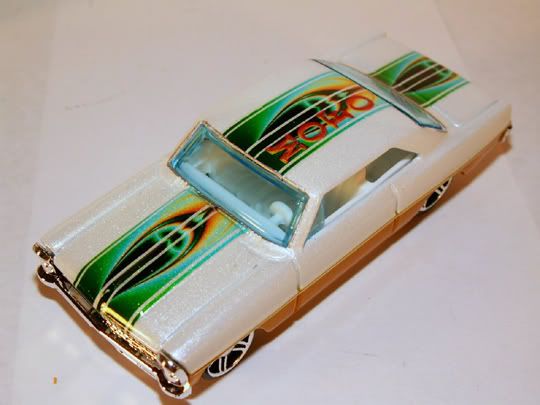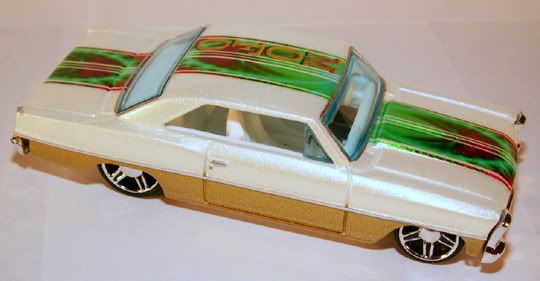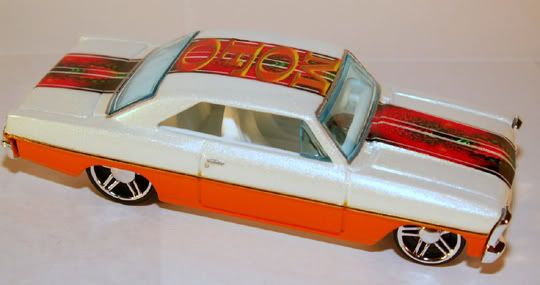 These little 66 Nova's are great, especially the FE's with white interiors.
The following pics are of my new Custom NASCAR versions.
Stripped and then filed and sanded of all casting imperfections.
Window openings and wheel wells are filed and sanded smooth.
Rubbed down with #3 Steel Wool, then brushed with a soft Brass Brush and washed with soap, water and a toothbrush.
Dried with a chamois to eliminate the chance of any lint sticking to the raw castings before being primered.
These simple actions will bring a huge upgrade to the appearance of your finished cars.
Primered and shot a glossy Shimrin White.
Decaled, detailed with Taillights and front and rear windshield trim,
Finished out with my Custom Cut Chrome Center Caps in 3mm size.
ClearCoated with HOK Urethane Enamel Clear and a dash of Bright Gold Pearl .
ALL Products Used Are Exclusively House Of Kolor, Of Course!!!!!!!!!!!!!!!!!!
Their roofs were all first shot, then taped and the bodies were painted.
House Of Kolor Bright Lemon Yellow, Euro Red and Tangelo Pearl.
Tamiya Masking Tape for easy release, crisp lines and no bleed under,
Clear InkJet Decal Paper from Papilio.com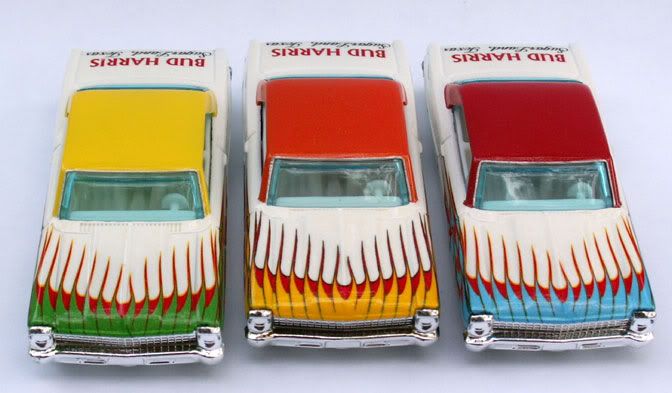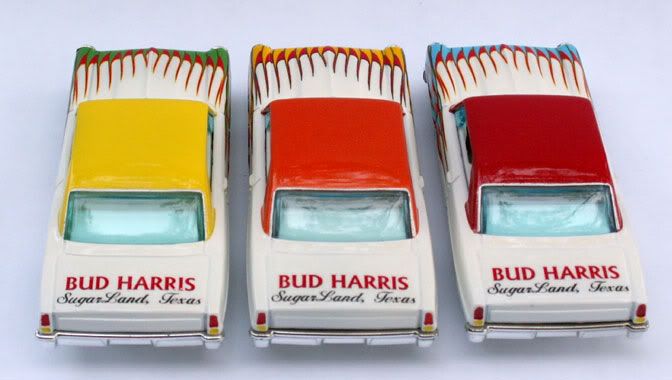 Scroll down for more,