Discussion Starter
•
#1
•
[URL="http://www.redrc.net/wp-content/uploads/2009/12/CSOVeloxV10Chassis.jpg"]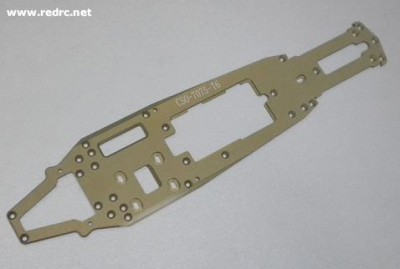 [/URL]​
New from CSO Racing for the Shepherd Velox V10 is this new chassis plate and range of pullies. First up the chassis, which has been CNC machined from a 3.1mm thick slab of 7075 T6 aluminium and further hard coated for increased durability. Next up is a full range of drive pullies for the V10, including the 18T, 19T, 20T, 25 & 27T, which are also made from 707 T6 aluminium and hard coated, and feature holes in the side walls to allow dirt and debris to come out of the teeth, increasing the life of both the pulley and the belt.
[URL="http://www.redrc.net/wp-content/uploads/2009/12/CSOVeloxV10Pullies.jpg"]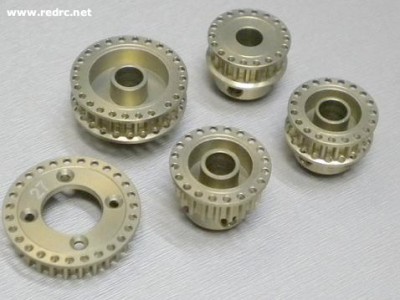 [/URL]​
Source: CSO [cso.com.hk]
</img>
</img>
More...