Hi Everyone,
CM's is a Japanese toy company that specialize in the blind-box collectible toys that are extremely popular in Japan. Their offering include diecat cars, anime robot (Mecha) figures, and anime character figures. Their collection of 1/64 rally cars is unmatched by any other manufacturer in the world.
CM's scale and details are really excellent. Exterior details include plastice lens for lights, miniature antenna, rear view mirrors, and correct decals depicting drivers and the race event logos. Interior details include painted seats, seat belts, painted roll bars, and spare tires. You really need to hold them in your hands to appreciate their quality.
I have yet to compile the photos for their Lamborghini collection but I'm sure many collectors here have seen them on line. Their features include opening hoods, engine details, and opened or closed head lamp positions.
Took me a long time to complete these, but it's definitely worth the effort. I've learned about the CM's cars in the process, and looks like I'll be breaking my bank again trying to collected these fine rally cars. There are still many limited edition cars as well as secret cars not posted here. Please feel free to add to the thread if you have these pictures.
Source:
http://www.cmscorp.jp/w/products/index.html
Series #1 Subaru Part 1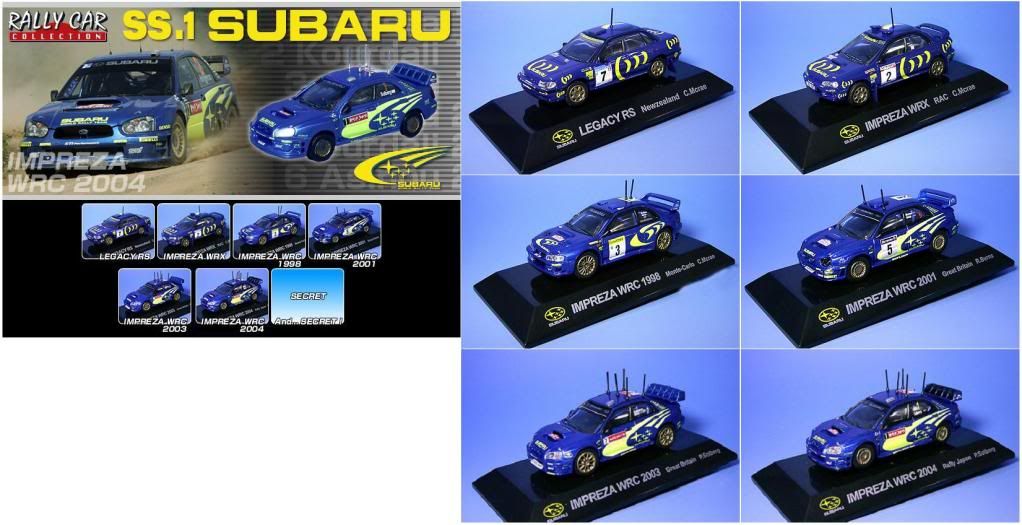 Series #2 Mistubishi Part 1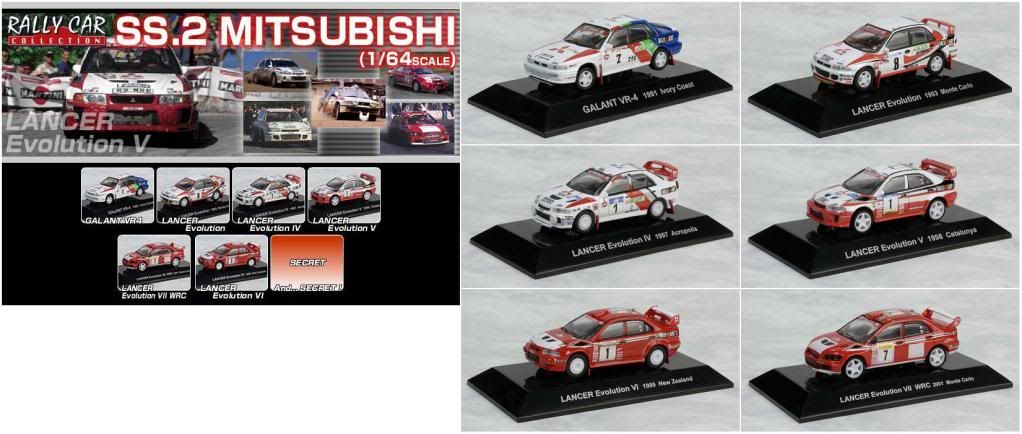 Series #3 Lancia Part 1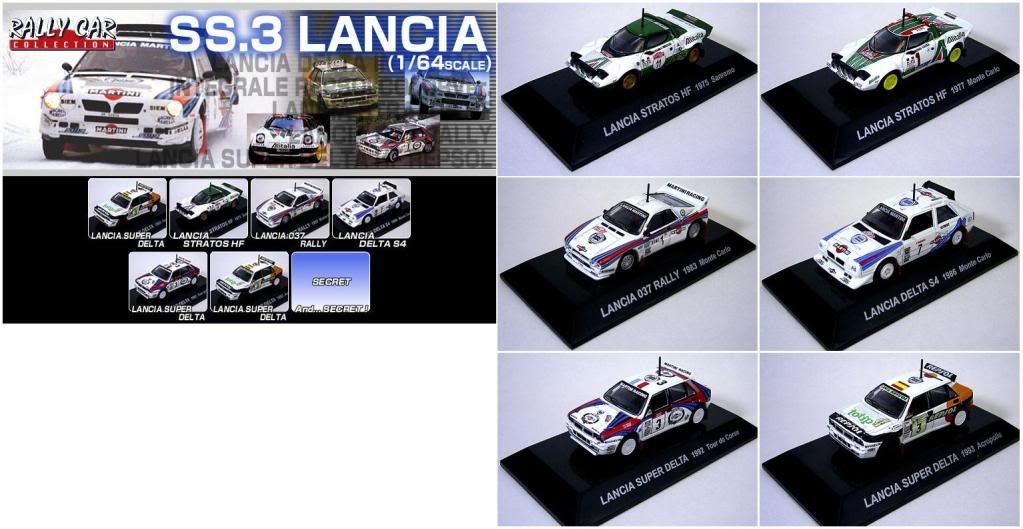 Series #4 Subaru Part 2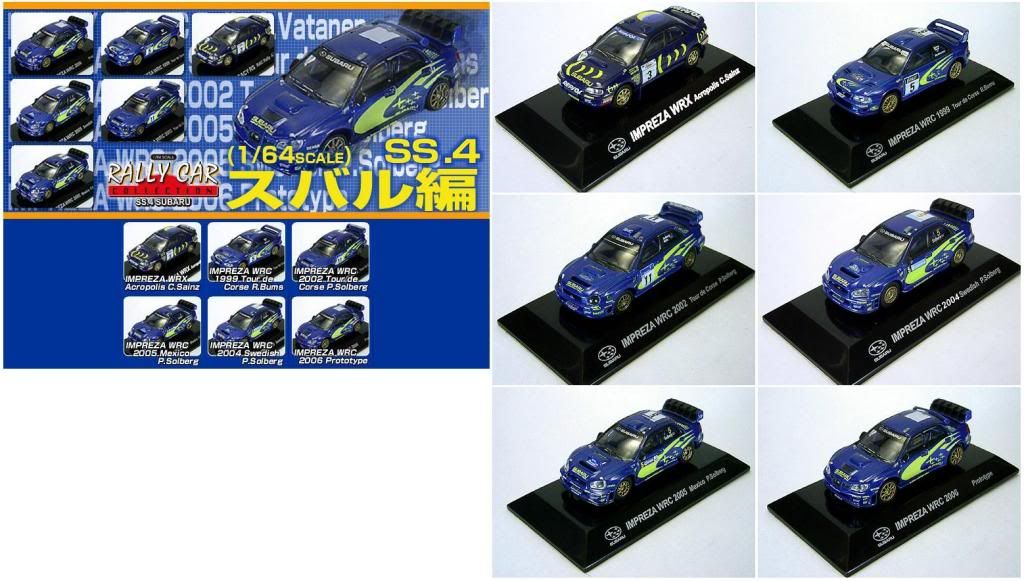 Series #5 Lancia Part 2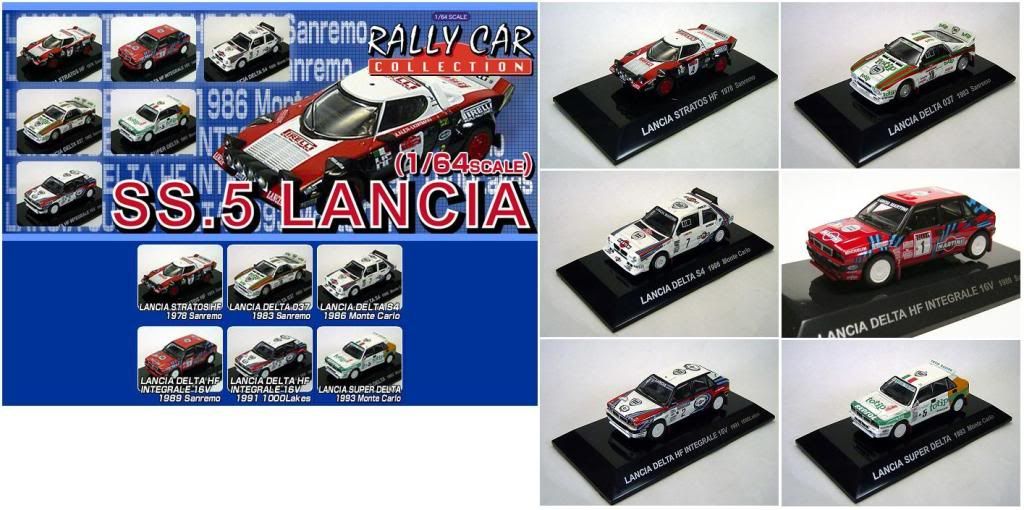 Serie #6 Toyota Part 1