Discussion Starter
•
#1
•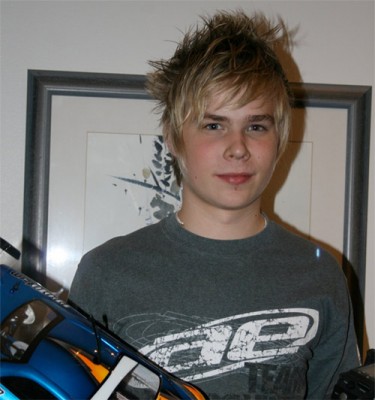 ​
This weekend's Rebellion race in Finland, seen as the warm up race for next year's European Indoor Touring car Championships, is taking place this weekend with over 60 drivers in attendance. With 4 rounds of qualifying already run, and one left to be driven tomorrow morning, it is International Finnish racer Christer Andersson that is topping the times and holds the overnight top qualifying position driving the Associated TC5. With only the fastest of the 5 rounds counting, everything is still up for grabs and currently Xray driver Alexander Hagberg is sitting in 2nd, ahead of the World Champion Marc Rheinard in 3rd, Teemu Leino in 4th and winner of last weekend's ETS Rd1 Viktor Wilck sitting in 5th. Most drivers are enjoying the track but they are finding it difficult to string together 5 minutes without any mistake, so the qualifying standings could change if some drivers who struggled today can get in a clean run. We will bring you the final results from Finland tomorrow when they crown the 2009 Rebellion Race Champion.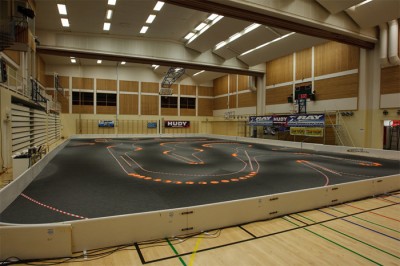 ​
Qualifying positions after 4 of 5 rounds
1. Christer Andersson – 25 Laps in 5:09.915
2. Alexander Hagberg – 25 Laps in 5:10.304
3. Marc Rheinard – 25 Laps in 5:11.367
4. Teemu Leino – 25 Laps in 5:12.221
5. Viktor Wilck – 24 Laps in 5:01.493
6. Viljami Kutvonen – 24 Laps in 5:01.522
7. Juho Levänen – 24 Laps in 5:02.381
8. Martin Hudy – 24 Laps in 5:02.568
9. Matias Kuusinen 24 Laps in 5:02.837
10. Sakke Ahoniemi – 24 Laps in 5:04.945
​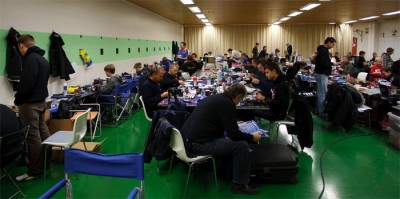 ​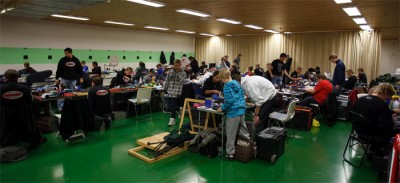 ​
</img>
</img>
More...