Discussion Starter
·
#1
·
Hello all, I guess this will be my show and tell thread. I am new to the resin body scene and I haven't painted a slot body in at least 15 years. I named my garage cattywampus because stuff I do hardly ever ends up quite right. So sit back and enjoy my pain. :tongue:
So we will start off with a 55 Buick resin I purchased to compete in a race class they call Fairgrounds. I was told it had to be a 50's body from a specific vendor. The vendor is
Butch's Resin Bodies
So I get it and the posts need to be "glued in." So I took a bare t-jet chassis, put axles/wheels/tires on it and cut the posts down that he included and screwed the posts to the chassis and epoxied them on. Turns out I got the back of the car a little crooked and one wheel opening was higher than the other, and the front was a tad to low and I had tire rub.
The good side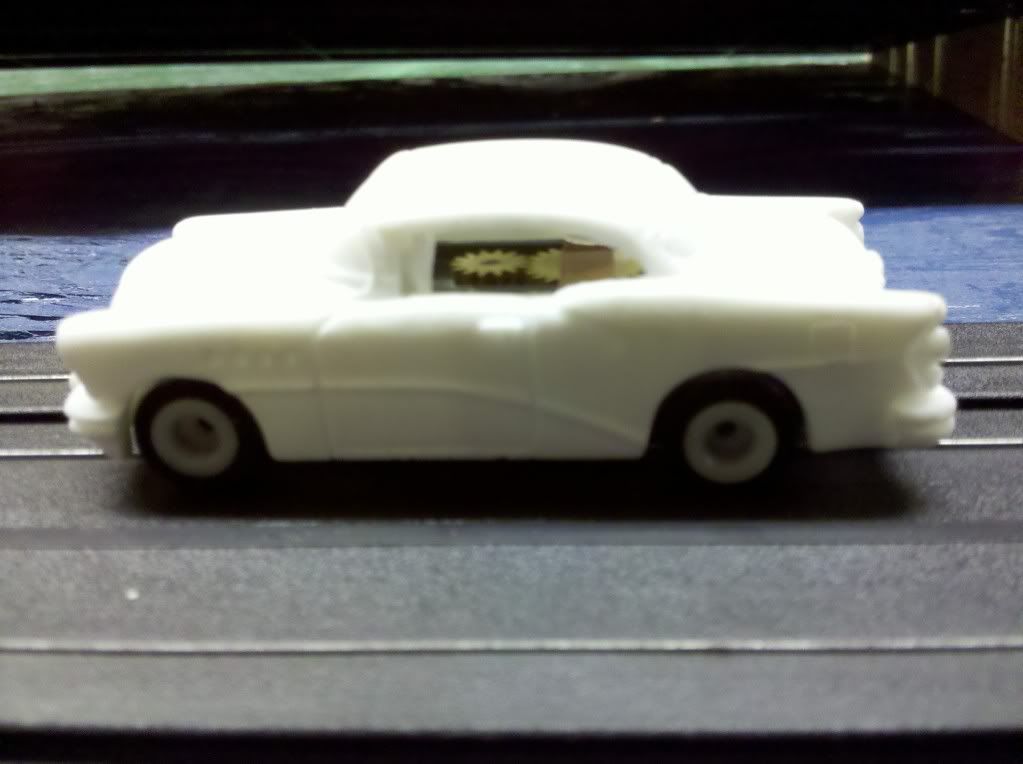 The bad side
So next up I was sanding the openings by hand and felt I was getting nowhere so in my infinite wisdom decided to fire up my dremel. With different size sanding drums at my disposal I settled on one for the rear openings and had the dremel on its lowest setting and barely touched the body and they came out good. I then switched to a smaller drum to do the fronts and one went fine and the left front not so much. The body kinda slipped in my fingers and in my desperation to not drop it I pulled it into the spinning sanding drum.
So it got kinda big.
Good side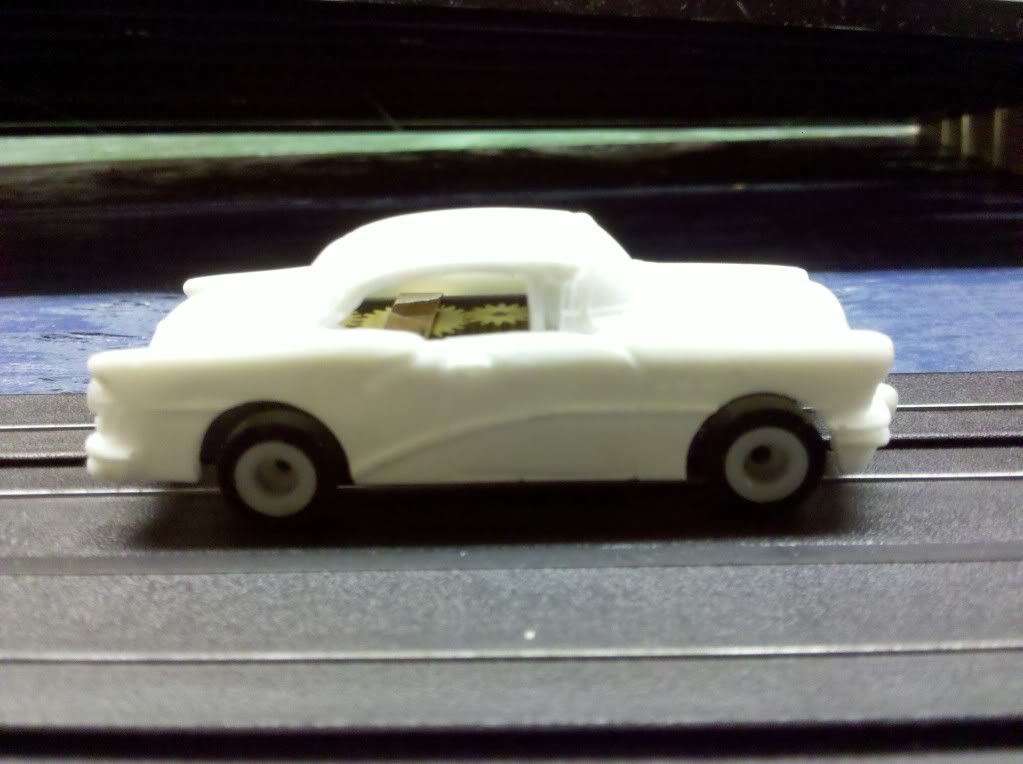 Bad side
So I'll leave it at that and later today I hope to prime it and get some paint on it.