Discussion Starter
•
#1
•
The truck thread has been thriving ever since the original "Cars" thread got locked up due to some members' misbehavior. I think enough time has gone by (and enough penalties have been handed out recently) for us to give this thing another shot. So, let me lead off with a few that I saw at a little rinky-dink, hole-in-the-wall used car lot in Gap, PA this afternoon on our way home from the annual open house at The Corvair Ranch, a Corvair-only repair and restoration shop in Gettysburg, PA. I'll toss a few shots from that event up on the thread in a day or two - I thought I'sd start things rolling with some general-interest old cars/beaters:
'58 Pontiac Chieftan, last regestered in 1984 in California, of all places! A note on the dashboard says the car has a "Fuel-Injected Chevy Small Block" under the hood and, sure enough, it has... A greasy, crusty, early 80's throttle-body injected engine that probaly hasn't run since the car was parked!
'40 Pontiac - Nice car and probably well worth he asking price, even though it IS a 4-door sedan:
A '68 Dart GT that has definitely seen better days:
Chop the springs with a cutting torch, add some scallops and pinstripes with house trim paint, throw a really neat-o skull and crossbones plate on the front bumper and voila! INSTANT RAT ROD!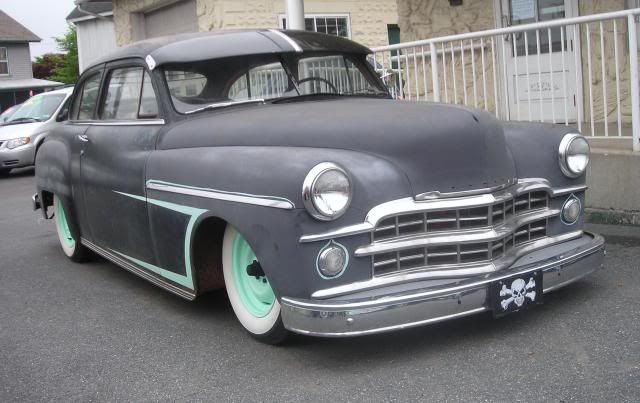 I wasn't too taken wih the aluminum paint on the bumpers of this '53 Ford:
At a $1,300 asking price less than the Ford, this '55 Plymouth Plaza (which was in better overall condition) looked like a much better deal: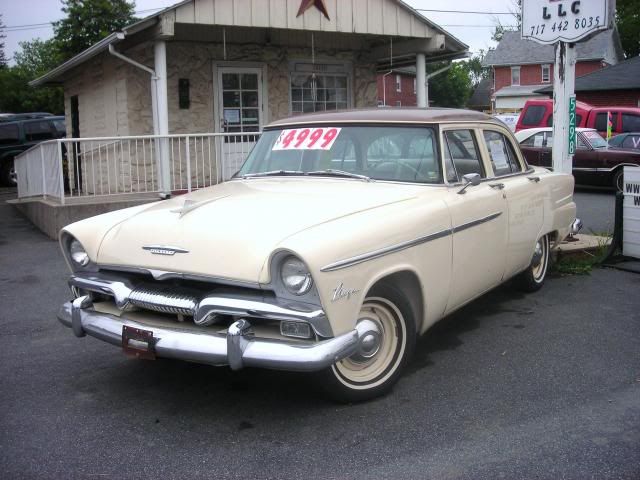 $5,199 fo a clapped-out, 6-cylinder/Ford-o-matic Falcon 2-door sedan? Are they off their nut???