"Cards for NASCAR Customs"
I mentioned somewhere in the NASCAR Customs threads that I would make Bud a Custom Card to give away along with the Customs I made for him.
Instead of the usual folded and stapled Header Card setup that gets torn and thrown away, this Custom Card would be kept as a reminder of who gave out the cars along with their contact information.
The image is from the Glory Days of NASCAR when cars still had individual character and Drivers put every penny they had into being able to race.
Here's the card that went along with the Customs,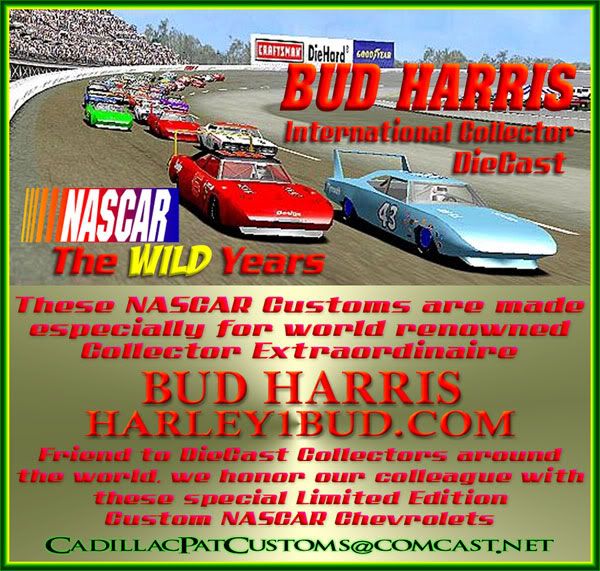 --CadillacPat the UnCustomizer--
Keeping the ZING in CustomiZING!!!!!!!!!!!!!!!!!!!!!!!!!!!!!