What a clock and a car have in common,I have no idea. The cool thing it really is my car on the clock.
This guy took the pics,put it together and shipped it to me,all for under $20.He puts pics on all kinds of things. If anyone is interested,let me know,I can hook you guys up with the maker.You can have your 1:1 on a clock also...among other things.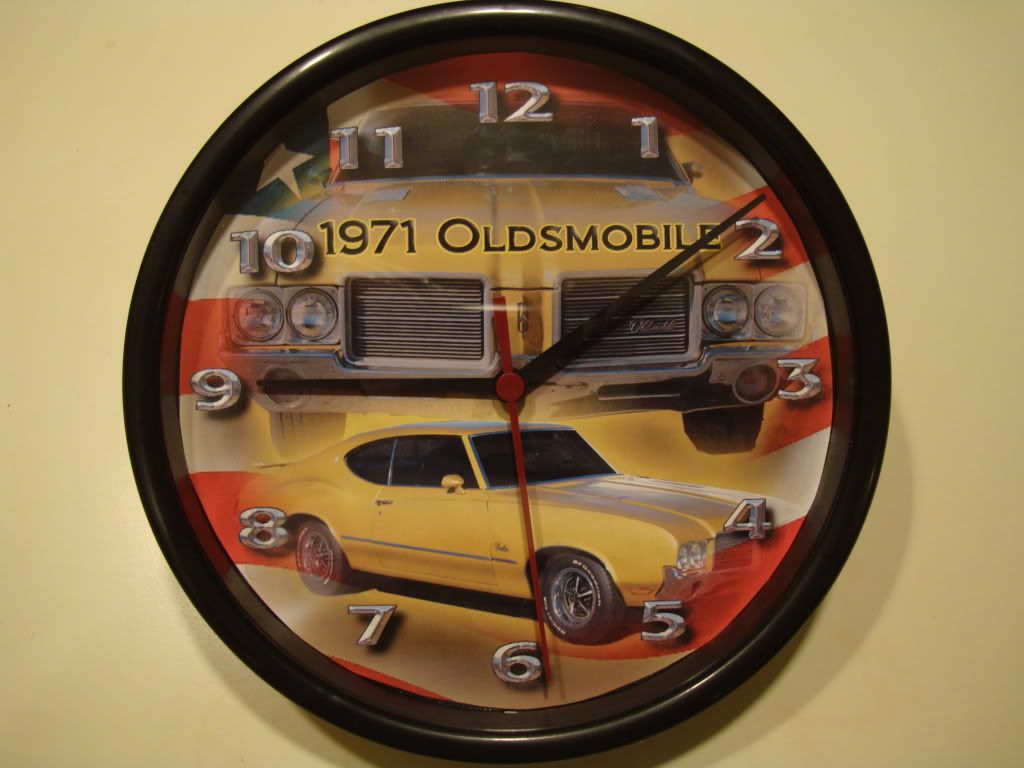 So my Wife swipes one of my cutlass pics off the computer without me knowing and has the pic put on a sleeveless t-shirt locally and gifts me.Cool!My car on a shirt also.
See,I am obsessed
Here's the pic she swiped and used for the shirt.
:wave: