Discussion Starter
·
#1
·
I just received these as a gift and I know it's AFX, but some of it is new to me. A little help please...
First of this is AFX Track, but I/ve never seen it with the Pink & Blue Neon striping. Would look wicked under a black light, however following the cars could be a problem.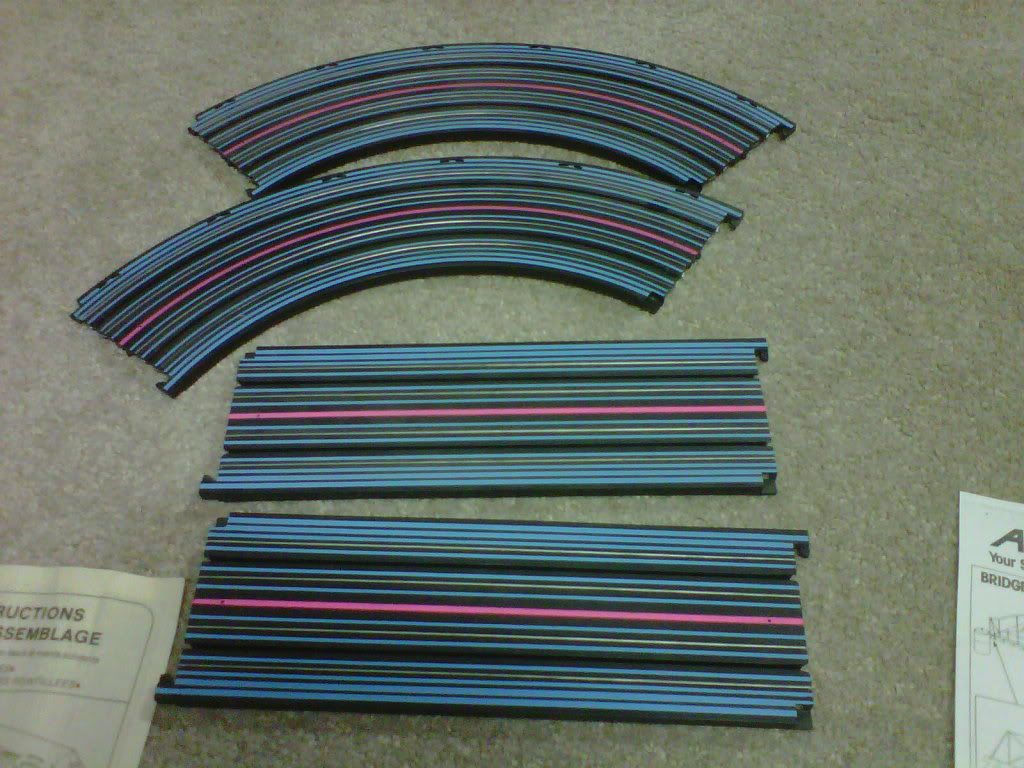 Next up, This track is a little weird. It reminds me of the radar trap piece for the police cars, but it has two lanes that join up. There are also little brass "switchers" similar to railroad turnouts, but no switch.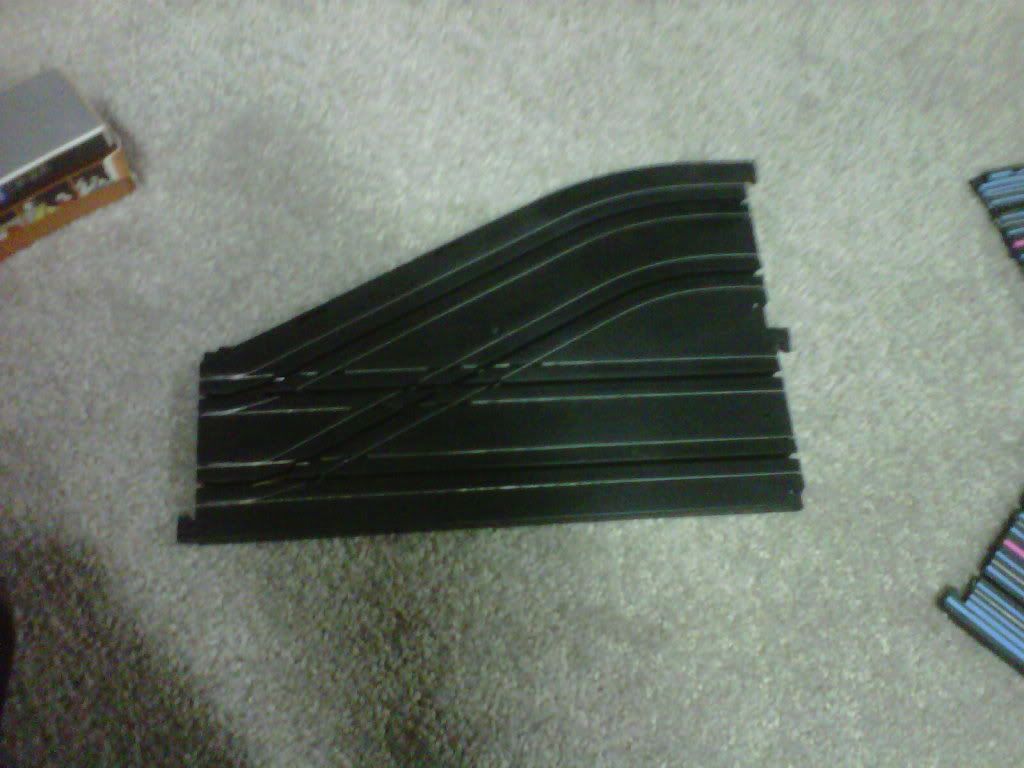 A few other items included these paper craft pieces...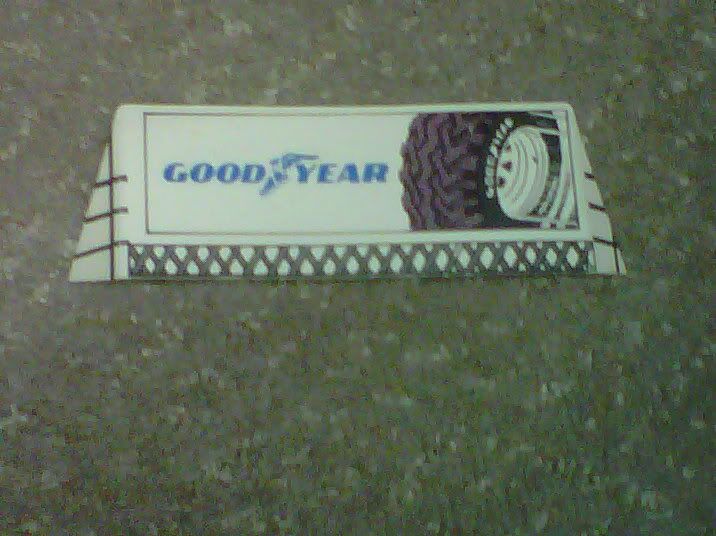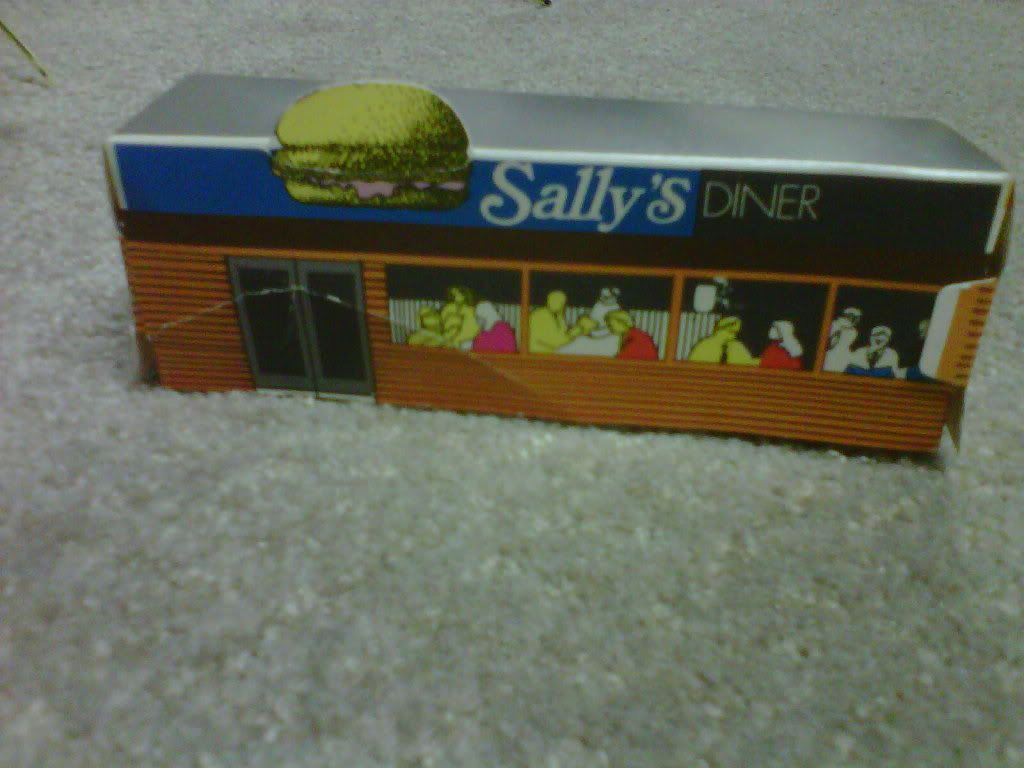 and these instructions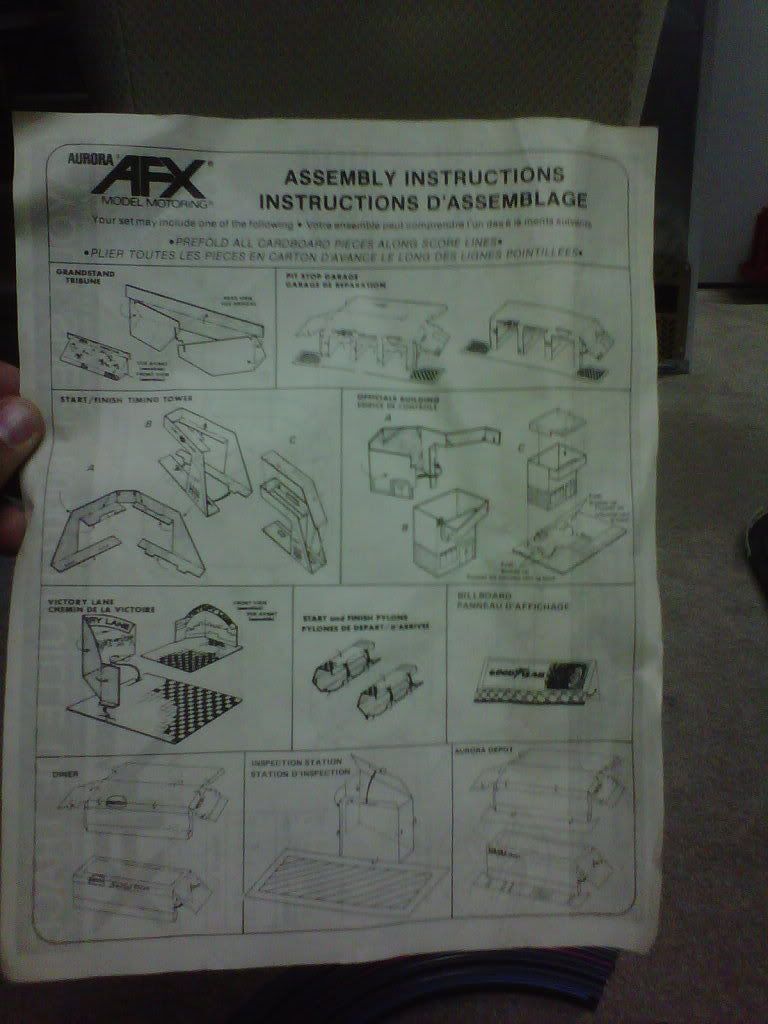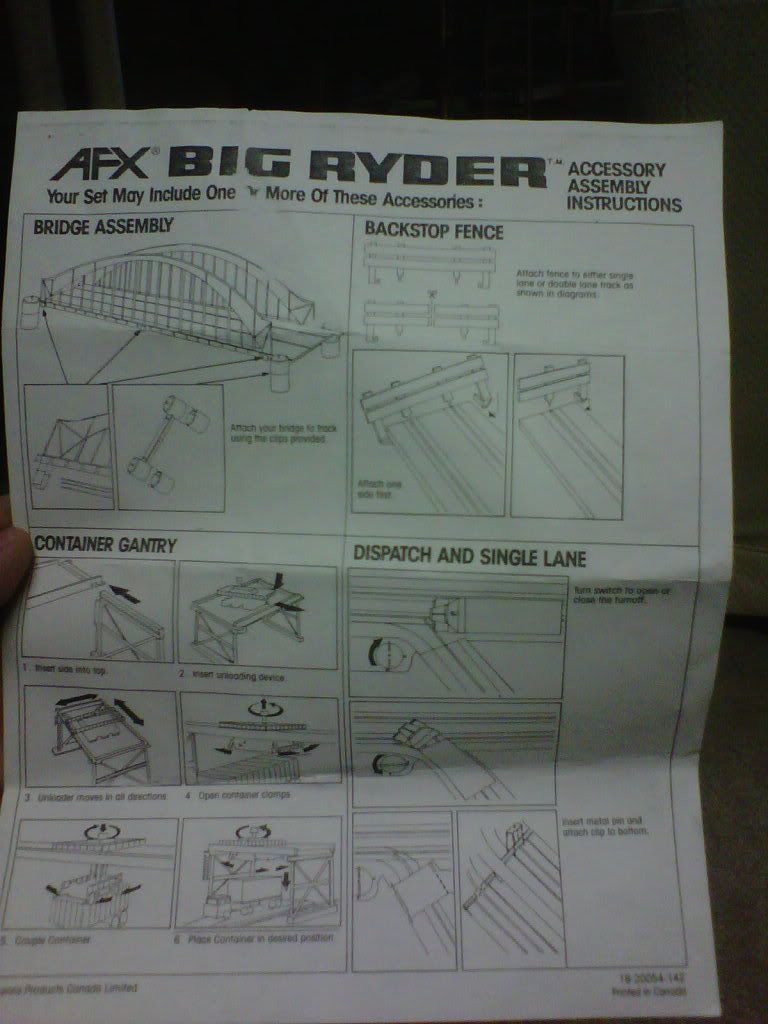 I'm thinking some of it, including the turn out came from the Big Ryder set, as I also had a couple of clip on fences which I forgot to take pics of (sorry).
There was also a bunch of original AFX track, many broken tabs, but also risers and a pair of controllers with a wall wart. Unfortunately no cars, but thats ok, I'm working on securing a sheet of plywood to nail these suckers down to, My Church pastor is donating a sheet of blue insulation board and I'm going to work on making a permanent slot track for the youth in my church.
You Remember them right???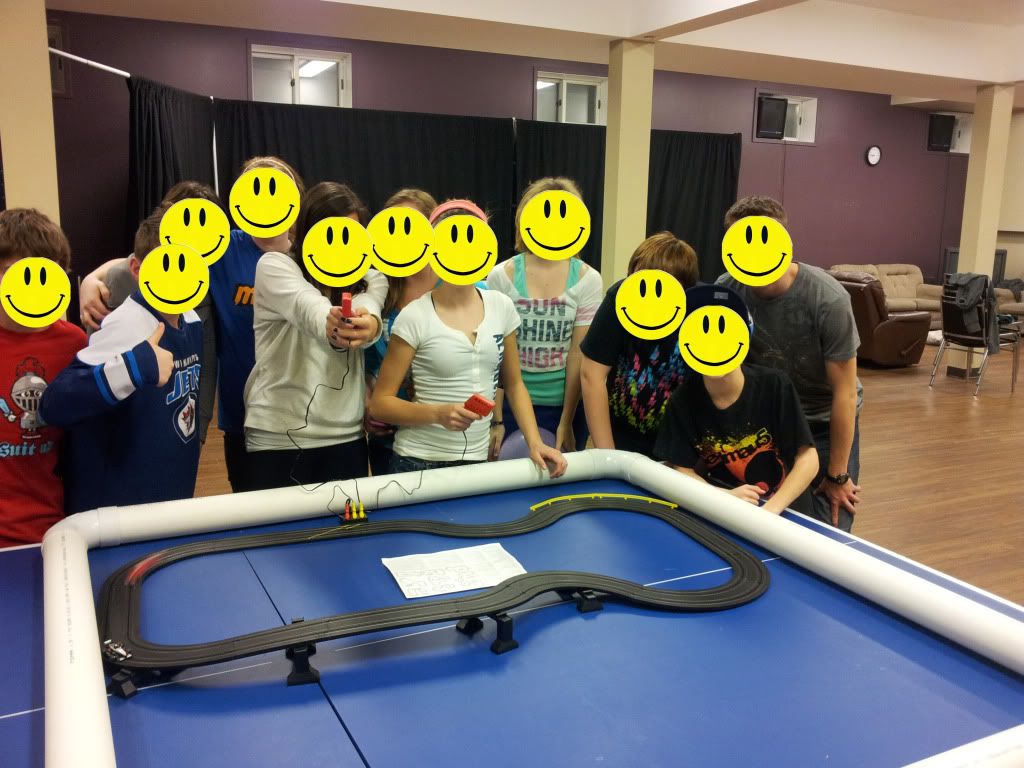 Look how happy Slotting has made them!