Discussion Starter
•
#1
•
Here's the much anticipated results of the contest.
Before I announce them, I want you all to know I had great difficulty judging the entries as you all build for the Gold. These would have been terrific if they had all been at the store in the display window, as I had intended for this contest.
First off, I'll get through the smaller catagories first.
Diorama - 1st place
Roswell 1947 by McDougall
Totally Wild - First Place
The Mummy by Mark McGovern
These two men stand alone in their field.
Concepts and One Of A Kinds
First Place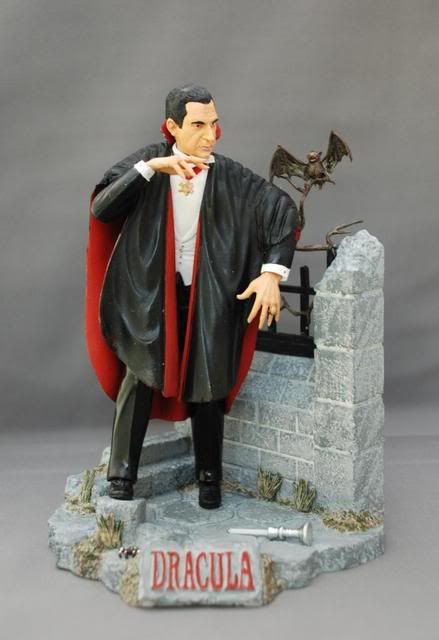 Dracula by Monster Model Man
Second Place
Death of Dracula by McDougall
And now...the hardest catagory of them all...Out Of Box.
Out of Box Catagory
First Place
The Mummy by Arc Undertaker
Second Place
Nosferatu by OzyMandias
Third Place
Sleepy Hollow by Roy Kirchoff
Fourth Place
The Creature From The Black Lagoon by Tylerh
Congradulations to all entries and I hope to see more of you enter next year.
Trevor Ursulescu
Monster Hobbies
P.S. Please PM me your Snail mail addresses. Thanx!