Discussion Starter
·
#1
·
I wish I had stripped one of these '66 Novas when they first came out.
The bodies are nice and clean with great definition.
The edges of the Taillights are raised enough that Red and Yellow paint flows easily into them.
The rivet posts are of sufficient length to make tapping them an easy task.
This is one of 40 I'm making.
There'll be 5 sets of 8, each with a different color trim and different color Decals.
The Hole was cut in the hood with a Jewelers Saw and then a short brass rod was placed in the center to divide the stacks of the BoneShaker engine.
Adhesion Promoter, followed by Shimrin White, topped with SnowWhite Pearl.
Then comes Intercoat clear for taping before shooting the HOK Lemon Yellow.
This is another set of new Decals I've made.
These are a snap.
The different colors were inserted with PhotoShop.
Gold tape trim.
Front and rear Windshield trim.
HOK Clearcoat with a dash of Aztec Gold Pearl powder.
Rivet reassembly.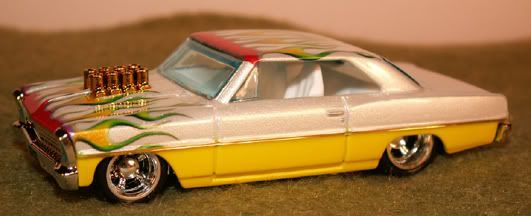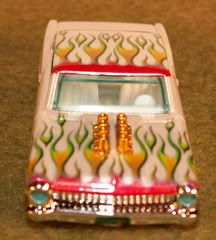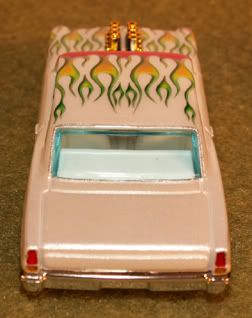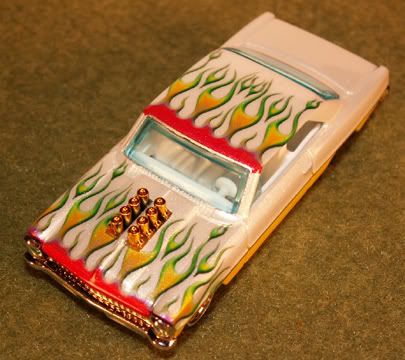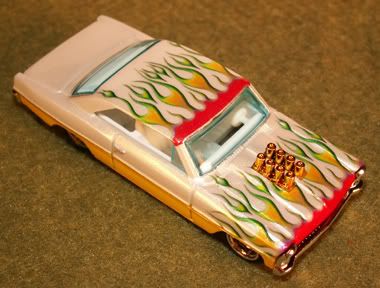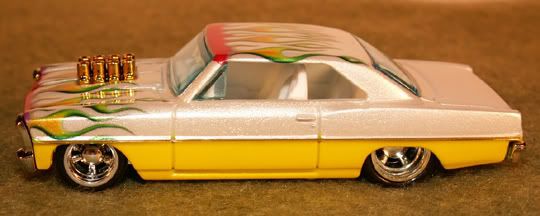 --CadillacPat the UnCustomizer--