Finally got around to arranging my black with flames type cars in a case. Just wanted to share them with you guys.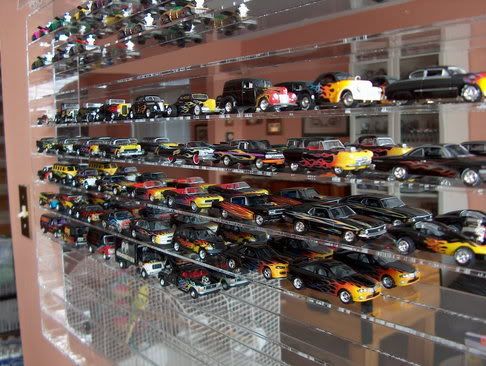 Sorry for the pics, it's hard to use flash with all that mirror.
Which ones am I missing ? I do have a Kentucty Derby BwF Mustang coming and I know I have to pick up the new BwF Nissian. Any more ?
Dominic