Discussion Starter
•
#1
•
So i truly have had an epic day. Truly my best ever very unlikely to ever be beat by me
Stick with me while I spin ya a yarn
So i was told by a TRu mgr that he was goin to get a truck today and i rarely go there because it is out of my way so i decided id be a little late to work and risk it to see what they got.
Well i get there at opening time and they have case and cases. Full pegs and 20 cases left over.
I pulled these which included one super chevelle wagon.
Now before you make a judgement about me clearing the pegs,
There were so many cars there that i stopped picking bats, dragons and crates. I moved some to the front to give the next guy a pulse increase, hid a few at the back to make it hard and fun. I pulled these and still left a bunch of hunts and bats etc. no shortage there of them. Guy asked me if i was looking for something special i told him the ferrari so he started opening cases and looking for them for me. These were new cases he was going to take in the back as extra stock. Maybe 20 of them. After 5 or so with no luck i thanked him and told him i didnt want to waste any more of his time and i should be on my way to work.
Got a cool new monster DD (yes they shrunk the casting) and also 2 of the cool new motorcycle.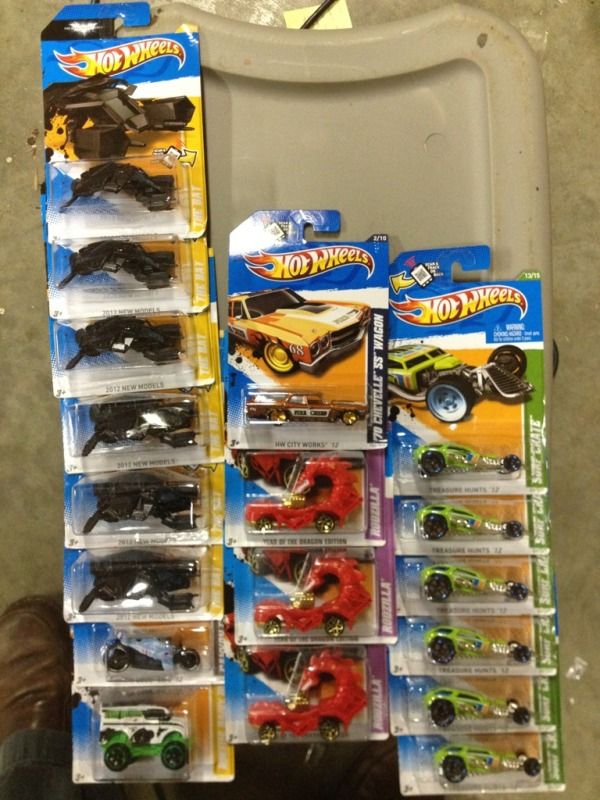 So cool day so far. Right?
Then i finally got the call from a local guy i bought some WL from months ago. Won them on ebay and realized he was local so decided to pick them up and kept in contact. Really awesome guy.
I had setup to pickup a wl bronco he had that Pierre was hunting. Started talking redlines and he is excited to trade a bunch of his old ones for some supers.
We finally get together on m way home and i score these beauties for a couple of supers.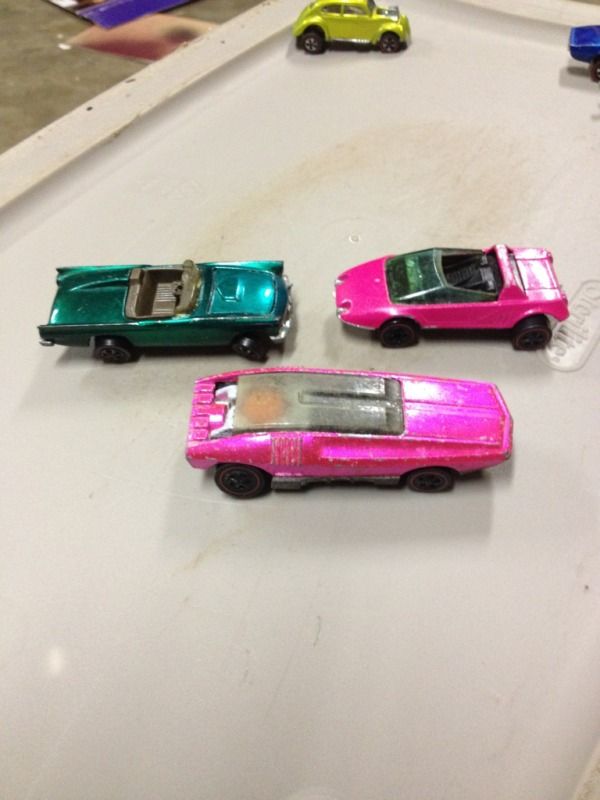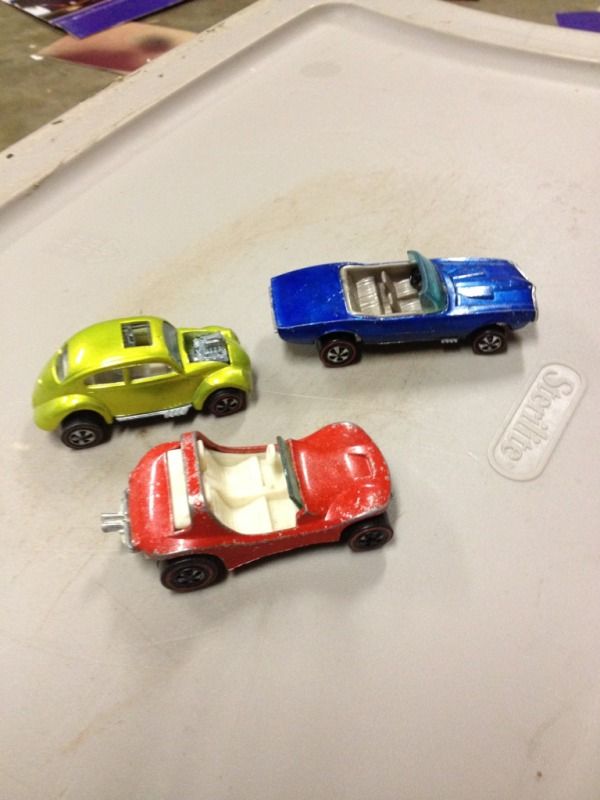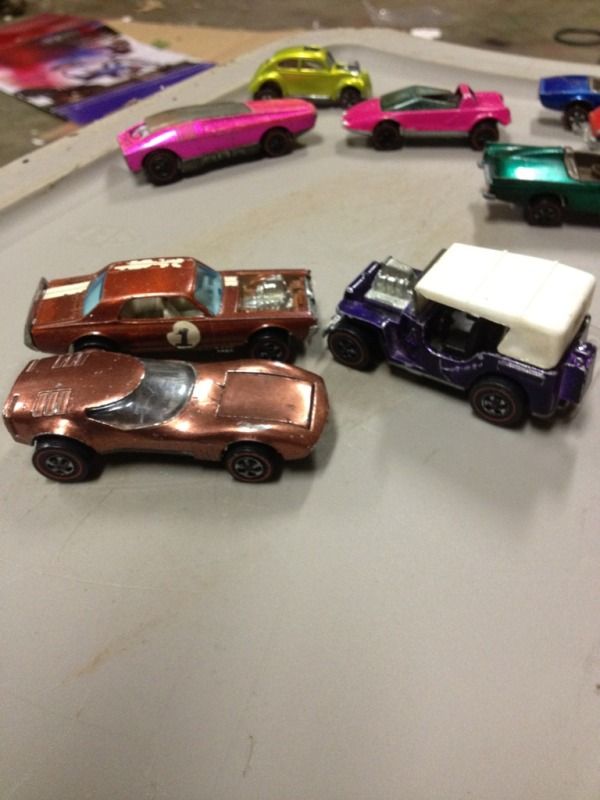 And a few others.
I picked this one up for my buddy blane
Very minty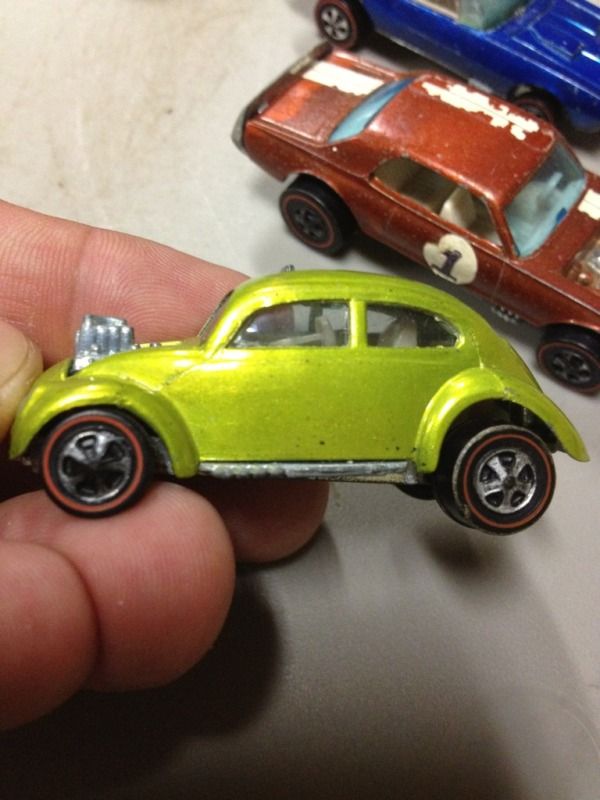 A couple of White lightnings. (viper and a hummer will go up for trade)
And then i ended up with 2 of my holy grail cars.
More to the story comin