·
Lifetime Monster Modeler
I think this would be a great resource to have a sticky but will need everyones help to build the thread.
If you have an original Aurora kit and then a re-issue of the same kit and it has differences...ie. Superman with head change, post the Aurora pics and then the re-issue pics. Explain what the differences are so we can see and understand the differences more clearly.
Denis just showed an original Aurora Godzilla Go Cart and then a re-issue of the Polar Lights "Go-Cart" version...great info.
(Denis - please add that info with pics to this thread)
I'll start - Frankenstein
Original first issue base has this marking underneath:
Then it was changed (adding 1961 Universal Pictures Co. Inc) to this but still Aurora at this point: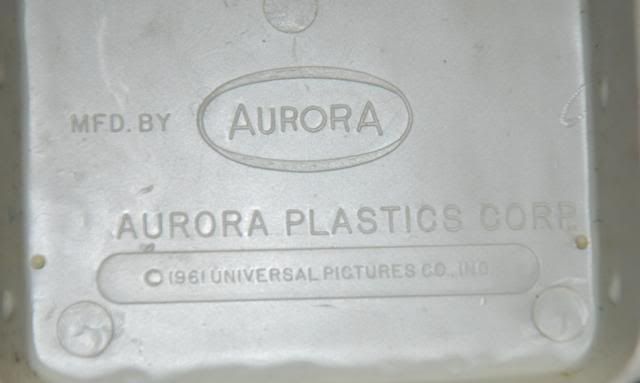 And here is the most recent Revell re-issue base underneath: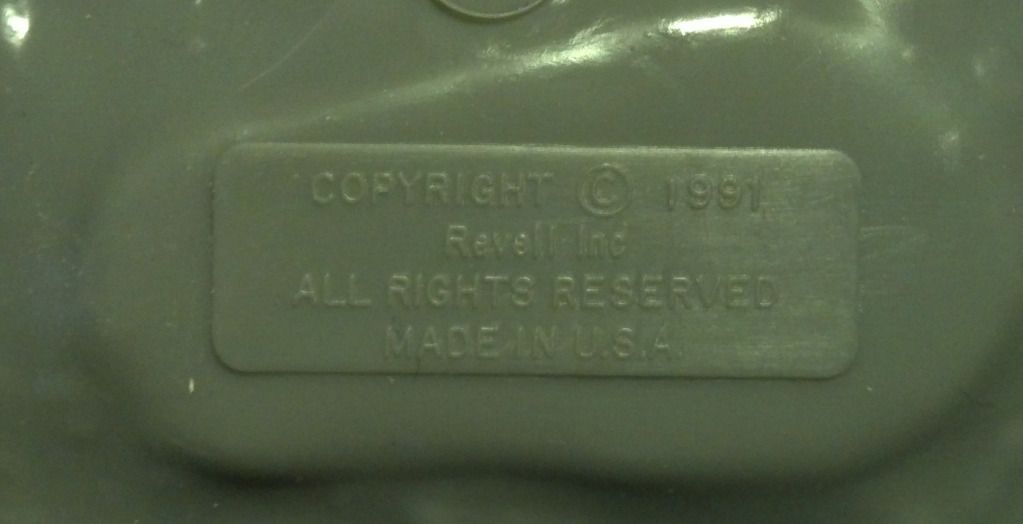 There may be more differences (like the color of the plastic, etc) but at least you can identify what to look for on Frankenstein to see what version it really is.
MMM
MMM